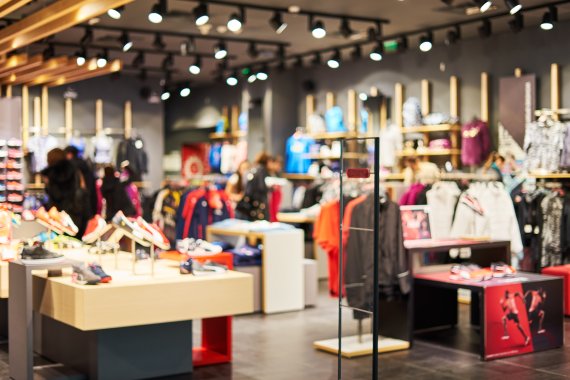 Let's start with the good news: The sporting goods industry is looking positively into the future, according to a study by the world-renowned McKinsey sports consulting.  64 percent of high-profile industry respondents expect better business in 2021 than in the Corona year 2020. After many years of growth, the sporting goods industry shrank last year for the first time since the financial crisis of 2007/2008.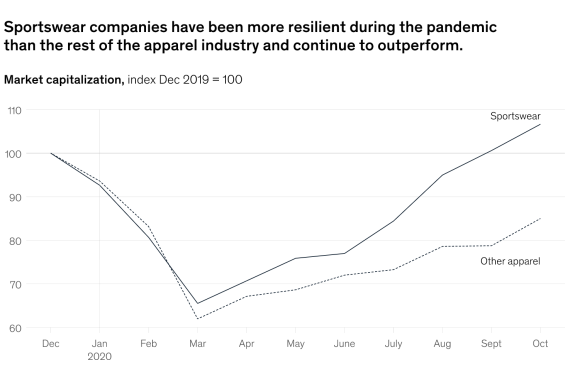 Sports industry: The outlook is positive
The only exception was the Chinese market, which proved its reputation as a growth engine even in the most difficult year for a long time. Also great news for the industry is that the sporting goods trends performed much better than the general apparel industry. As early as September 2020, total sales were already higher than before the crisis began, very specifically in individual sports such as biking or the home sports sector. And 2021 promises a further upswing with major events such as the Olympic and Paralympic Games and the European Football Championship
"We are at a turning point"
But that's about it for the good news. The Corona pandemic remains a major factor of uncertainty and the industry is facing major challenges. "We are at a turning point. The New Normal is taking shape faster and faster, and the sports industry has to change," said Alexander Thiel, partner at McKinsey, summarizing the results of the study "Sporting Goods 2021" at the ISPO Munich Online.
The consulting firm has identified eight key factors for the World Federation of the Sporting Goods Industry (WFSGI) that will determine the success and failure of everyone involved in the industry over the next one to two years. "There will be winners and losers. In such difficult times, you can make a fortune or fail," Thiel explained.
Key factors for the World Federation of the Sporting Goods Industry (WFSGI) DNA.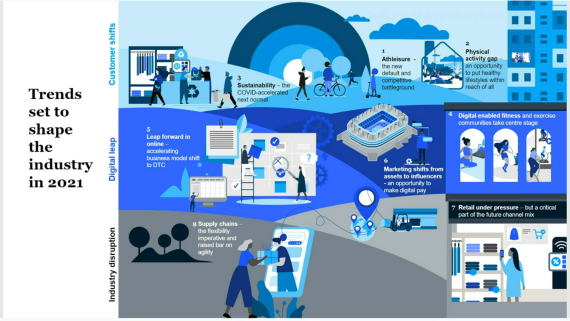 1. Athleisure
This "battleground" will decide the future of many companies, according to McKinsey. The Corona pandemic has accelerated the trend of blurring the lines between work and leisure/sports. Accordingly, more and more large apparel companies are entering this space. To compete against the big players, the study says sporting goods companies need "a clear value proposition and a focus on material innovation, design innovation and leveraging sports DNA."
2. Cooperation needed: the gap between customers is widening
COVID-19 has caused a significant shift in physical activity patterns. The gap between potential customer groups is widening: while 40 percent say they are less physically active since the onset of the Corona pandemic, 30 percent say the exact opposite. Special offers and a cooperative effort by the entire sports industry are needed to combat physical inactivity, especially among lower-income groups, and thus secure future sales.
3. Sustainability
The already existing megatrend for more sustainability has accelerated even more due to the increased focus on the health issue. The range of sustainable products in the sports industry has recently increased by 64 percent per year. But this development must be accelerated further. According to McKinsey, 25 percent of sports products must be sustainable by 2025: That's 5x as much as currently.
4. Digital training communities and hybrid models
Digital fitness communities like Peloton are booming. That won't change significantly even after the pandemic ends. "Many customers want hybrid models as a combination of online training and units in gyms, for example. The industry must make corresponding offers," demands Thiel.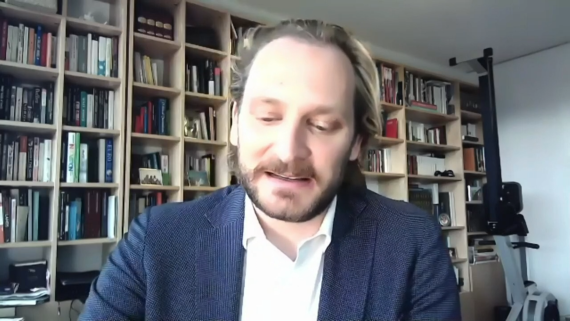 5. Online is becoming more and more king
Many customers switched to online purchases in pandemic times. And that won't change significantly once the pandemic is over. According to McKinsey, online sales are expected to stabilize at around 25 percent in 2021 - that's six times higher than before Corona hit. At the same time, this means that the e-commerce sector will have to become even more central to companies' business models.
6. Marketing: influencers become more important
Marketing must also adapt more to the changes in the customer world. Instead of classic advertising, companies should increasingly rely on credible influencers. How this works can be seen in China, for example, where influencers sell larger quantities of products than established companies and become brands themselves. In germany, for example, companies need to find athletes who can credibly present innovative products.
7. Retail stores are under pressure, but remain important
Traditional sports retail business is under increasing pressure, but remains an important part of the omnichannel mix. "It is important to give each individual store a purpose," says Thiel. In other words, not to present goods uncharitably, but to offer customers a unique experience with the sports retail industry.
8. Supply chains must become more flexible
Demand cycles are getting shorter, and online customers in particular expect delivery as quickly as possible. This means supply chains need to become more flexible and agile. "You therefore have to think about whether you prefer to produce nearby and how you manage the warehouse," says Thiel. He believes the changes in this area will be dramatic - as with many other core issues.
How to become a winner
"That's where a new level of change is needed. And that also requires a cultural transformation in every company," says Thiel. In his opinion, successful sports business has already made good progress on this path, while smaller companies in particular are having problems. Winners, as Mc Kinsey summarizes in his study, must meet the following requirements: Strong presence in key growth segments, an excellent online business model, direct networking with customers via (online) communities, a targeted model for each sports goods market stores, sustainable products, agile supply chains, optimized marketing for digital channels, and flexible planning and budgeting at all times.