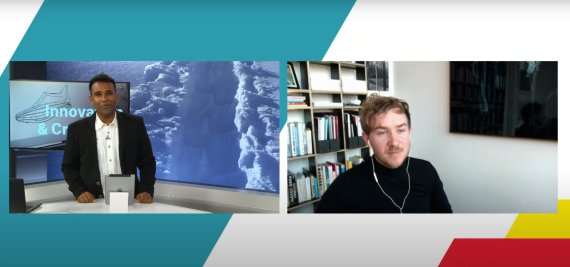 Sport will continue to connect people in the future, that's the good news from futurologist Tristan Horx in his keynote on the opening day of ISPO Munich Online 2021. Staying sporty will continue to be important for society - even more so during and after the Corona pandemic. Horx therefore also committed to the event motto in his keynote: "Sport is stronger".
"Corona is not a megatrend," emphasized Horx, who conducts research for the Zukunftsinstitut, the institute founded by his father Matthias. It is considered one of the most influential think tanks in European trend and futurology research.
Megatrends last 25 or more years, Corona instead will hopefully remain a one-off in 2020 and 2021 - after all, there is already a vaccine. Nevertheless, the Corona crisis will affect the business of the future: "It has accelerated the megatrend dynamics".
Horx currently sees 12 megatrends:
Individualization

Gender Shift

Silver Society

Knowledge Culture

New Work

Health

Neo-Ecoology

Connectivity

Globalization

Urbanization

Mobility

Security
While mobility and urbanization are currently being held back by Corona, according to the Zukunftsinstitut there are five big winners right now that are also interesting for the sports industry: Ecology, Regional, Security, Connectivity and New Work. "Perhaps you are not surprised – when you think of the next few days at ISPO," Horx said with a smile.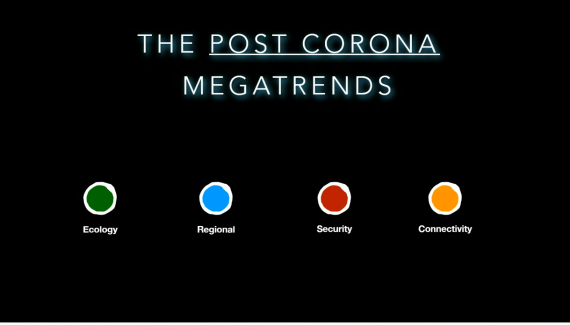 Horx is particularly impressed by the "Fridays for Future" as pioneers for the future. During the Corona crisis, he observed: "Suddenly everything they asked for happened." There was less travel - and more local production, which was sometimes the only way to go when the borders between countries were closed.
Of course, globalization will continue to play a role - but the focus on the region is also increasing, especially in such globally challenging times: "GloCal" is therefore what Horx called the mix that could determine the future. Similar to the mix "Freemium" (Free and Premium), the two are mutually dependent. Because: "Trends are a direction not a linear projection. Future is the ambivalence," says Horx.
On the subject of the New Work, he says: "Work-life balance is dead. Welcome to work-life blending." The future could therefore hold "workation" in store here: "A mixture of vacation and work." Horx himself has also experienced this - and found it a lot of fun.
The key to success for companies is now to develop creative ideas from this again, as in the past. Because ideas, of course, remain the drivers of the sports industry. Today and in the future.