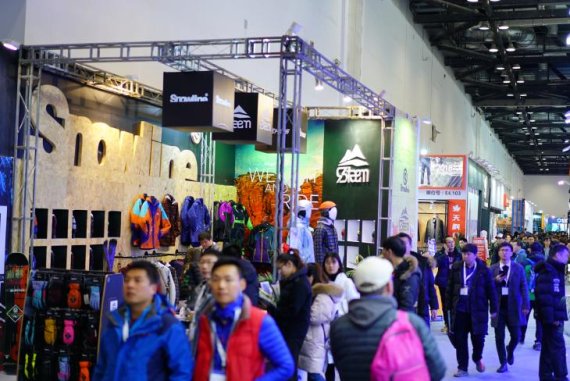 China is the market of the future. This statement has long since stopped being an exotic opinion in the sporting goods business; instead, it's as universal as the Pythagorean theorem in geometry. While business stagnates in Europe and North America, China has been offering double-digit growth figures for years. But despite the excellent prospects, many companies are railing against stepping into the Chinese market.
The market often seems too opaque, too foreign, the government regulations too complicated. And just how is the retail business structured in China, anyway? To answer all of these questions and solve these problems, ISPO offers the Market Introduction Program for China, which takes place during the multi-segment sports trade fairs ISPO Beijing and ISPO Shanghai.
One part of the MIP is the Retail Tour, where program participants receive detailed, onsite insights into the structures and setup of retail in China. The day before the opening of ISPO Beijing 2018, ISPO.com took part in the Retail Tour and joined exhibitors and brand representatives in visiting three exemplary stores.
Following this, ISPO.com spoke with participant Martin Eisele, Head of Export and Canada at Peak Performance, about his expectations, findings, and suggestions for improvement for the MIP Retail Tour. Peak Performance isn't a complete novice when it comes to stepping into China, but the project's outcome roughly five years ago wasn't exactly satisfactory.
"The company had already tested market entry in 2013 to 2014. I wasn't with Peak Performance yet back then, but my inquiries have shown that we forgot some key steps. The market analysis seemed insufficient, we didn't have enough potential partners onsite, and both resources and assignments weren't optimally distributed in the company," Eisele says about the problems.
These were the three stations in the 2018 MIP Retail Tour:
1st station, Sanfo flagship store: On over 1,000 square meters of space, the company's latest multi-brand store offers products from over 400 brands. The product range is organized by brand. Winter sports and trail running are the booming sports types.
The store, which opened in April 2017, grosses roughly 200,000 dollars per month. There are a total of 36 stores in 15 cities. Sanfo also organizes street and trail races in China.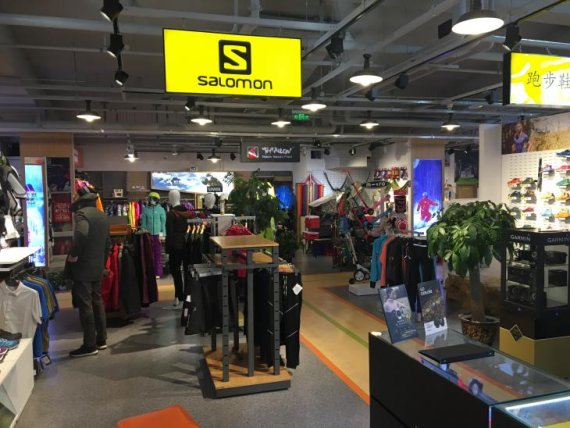 2nd station, Intersport: The Intersport store's focus is more on lifestyle products, whereas the difference from Sanfo lies in the arrangement of the store. Instead of by brand, the multi-brand store is organized by topics like running, basketball – China is the second-largest market worldwide – and outdoor. Instead of races, Intersport offers weekly running meetups to improve customer connectivity.
3rd station, Lululemon: Compared to the first two stations, a single-brand store with a very strong focus on yoga products. The store is also located in a luxury mall and, unlike the Sanfo and Intersport stores, doesn't stand alone.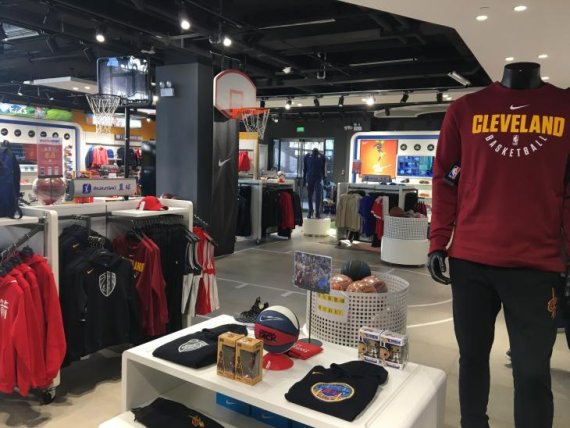 ISPO.com: Mr. Eisele, what were your expectations for the MIP and the Retail tour - and were they met?
Martin Eisele: We wanted to get to know the Chinese market and meet people who are part of the industry and have experience. We also wanted to meet with potential business partners. In this respect, our expectations were met. But it also became clear to us that four days aren't enough for a good overview.
ISPO.com: Do you have any tips to improve for the future?
A couple more stations on the Retail Tour would definitely be interesting.
ISPO.com: What will your next steps in relation to China look like?
We're going to continue our analysis, meet with experienced companies, and definitely plan a couple more trips to China. We're not in any rush, and we want to promote this project in a professional way.
ISPO.com: What advice do you have for other companies entertaining the idea of expanding their business to China?
Planning and preparation are essential. Clear goals need to be set and the company's support needs to be ensured before, during, and after the market entry. I also think it's very important to bring in external help from people with expert knowledge on China and the Chinese market.