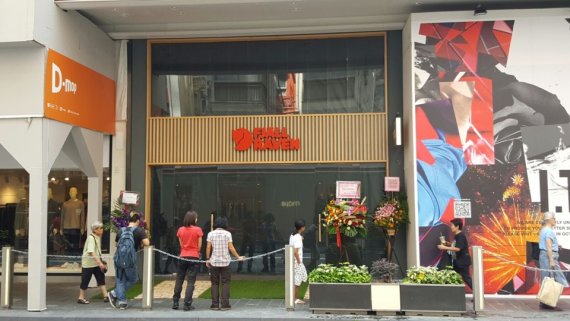 Secure a place for your company in the Chinese market. Show yourself as an exhibitor at ISPO SHANGHAI and make valuable contacts >>>

1. WeChat and Alipay: The Chinese are trendsetters
China is progressive, a leader in technological developments and in consumer behavior. "Chinese people have a good sense for trends and innovations," says Matthias Preussel, Sales Director Asia-Pacific at Lowa. He's an absolute China expert, and has also worked in similar positions at Mammut, Uhlsport, and Head.
For example, the Chinese are often ahead of the West when it comes to online trends, Preussel says. Over 90 percent of the Chinese who go online do so on their cell phones, also using it to pay for things: The payment functions of the biggest Chinese apps WeChat and Alipay (payment system by the Internet corporation Alibaba) have made cash and money cards nearly redundant for many Chinese citizens.



2. Info source no. 1: Smartphones 
Content on smartphones is supplanting magazines and newspapers out of the market at the most important sources of information. (Read everything you need to know about China and the Internet here). "Forget print," says Kössler, founder of the Market Introduction Program for China. There are still newspapers, but an investment in the first step would not be worth it right now.

What are still important are catalogs, workbooks, and POS materials. These "need to be modified for China, however," advises Kössler. "They should get a more valuable look and feel, since the Chinese really value those materials."

3. Chinese love European brands
For European and North American companies, one of their biggest opportunities is their own brand. Western brands, especially European ones, enjoy a great reputation in China. "If a brand comes from Europe, it's an important seal of quality in China," says Martin Kössler, who was responsible for Haglöfs' market entrance in Asia. 
Although brands' appearances should naturally be adapted to the Chinese market, the (European) brand identity absolutely cannot fade into the background for this reason, Kössler and Preussel advise.

Lowa, for example, has display advertising in stores that makes it clear where the brand comes from. Nevertheless, the shoes specialist in China stands more for casual outdoor, as the top is much more fundamentally present in Asia. By contrast, classic mountain boots as they're sold in Europe play next to no role in China.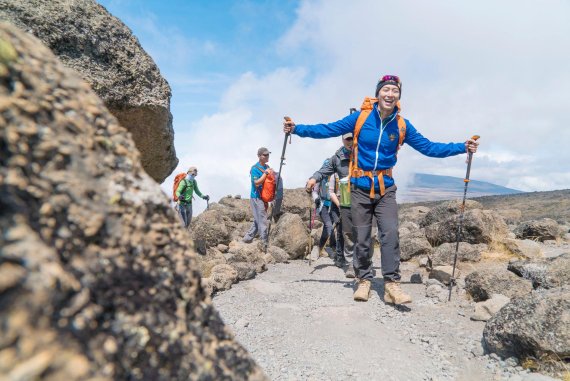 4. Marketing with stars is also part of the game in China
An actor advertising for Lowa? What would be considered a failed marketing measure here is an important component of the shoe specialist's communications policy in China. "The Chinese love their stars and their actors," says Matthias Preussel. It was, however, naturally a topic of long discussion at Lowa whether they would actually sponsor actors, the Sales Director Asia-Pacific explains.
By now, Lowa outfits roughly 100 Chinese actors, singers, and bands – but also societal opinion leaders. For China experts: Among the actors are Zhu Dan, who reaches an audience of millions in China with both martial arts and romantic comedy films, and Dou Xiao. The "Lowa star" can be seen in several romantic dramas and literary adaptations.


5. TV advertising for outdoor companies
This experience caused Preussel, just like Kössler, to finally throw his own perceptions overboard. In his time with Mammut, they've even put out TV advertising. For all intents and purposes, not an option for an outdoor brand in Europe, says Lowa man Preussel.

But television has been crucial for Mammut in China. That is why it's also so essential to make an image of oneself on site, to get a feeling for a place's particularities.
Secure a place for your company in the Chinese market. Show yourself as an exhibitor at ISPO SHANGHAI and make valuable contacts >>>
6. Using PR and ad agencies in China
Even if your own knowledge of the Chinese market is good, it will never replace an expert on site, says Kössler. That is why - if possible - you should use your own distributor or a marketing/PR agency in the country. Trends just progress too quickly in China. It's worth it to have faithful employees and business partners in the action.
7. Marketing with events...
...that's what Richard Öhman, owner and founder of Point 65º Kayaks Sweden advises: "Small events make a lot of sense, especially for our niche product." Word-of-mouth marketing is very valuable in China. This really applies for small scene sports, which is why test events continue to be aligned here.

If, for example, local influencers are amidst the rows of tester, it can be very helpful. Arc'Teryx also began with a local scene insider, and is now a top outdoor and climbing brand in China with an uncannily good image.

8. Marketing at the point of sale
Those who set up shops should order the materials on site. This has several benefits, explains Kössler. Among other things, you don't have to pay import fees or go through customs inspections. Freestanding shelves should be no taller than four and a half feet, since people in several regions in China are shorter on average than in Europe.

Brands also need to consider how they're perceived in China. Many outdoor brands are considered as fashion brands in China. The result: even the ambiance in stores should be a bit more dignified than it is in Europe. "There are lots of little details to keep in mind here, which is why it makes sense to involve a local partner in shop planning," says Kössler. 
9. China isn't one market, it's several
When it comes to climate, education level, income, population density, consumer behavior, and so on, the country can be divided into several different regions. It's necessary for companies to do their own differentiated market analyses, and to draw conclusions from them. Asia expert Preussler says, "Preparation is essential. The Chinese market is very complex, which is also why market analyses are never universal."
Everyone makes mistakes, but Preussler is convinced that these mistakes are worth it. Alex Koska, Vice President of the Fenix Group, has also noticed this. He's responsible for global sales, and has successfully represented the Group with Fjällräven in the Chinese market for some years now. 
"Before our market entry, we spent a lot of time thinking that we could own the birdwatching and hunting sector in China," Koska explains. "But we didn't consider that nobody goes birdwatching in China, or that hunting is prohibited." This didn't end up harming their success, as Fjällräven now has 41 stores in China.

Video: Sports Business in China: ISPO BEIJING 2017