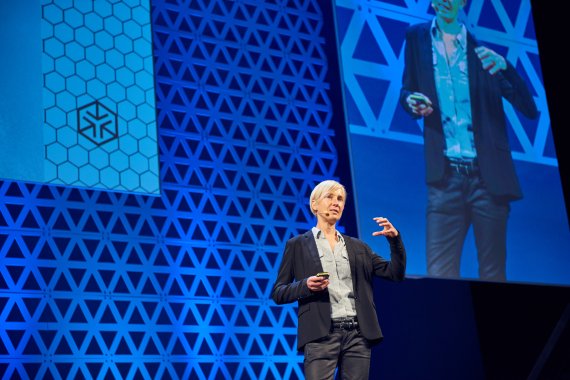 The world is changing. You don't have to be a futurologist to see that. Few people can better describe what this change is and where it will lead than Anja Kirig.
The resident of Stuttgart, Germany deals with the big questions, the so-called mega-trends of urbanity, health, globalization, mobility, individualism, and connectivity. Sports are closely linked to each of these trends.
"Sports are becoming more and more important" – that was the good news futurologist Anja Kirig shared right at the beginning of her keynote at the ISPO Digitize Summit. In saying this, she expressly did not just mean the classic club sports. It's much more about "sportivity," a mixture of sports and activity that making its way into every layer of our society.
These are Kirig's five theses on the future of sports:
"Sports have become more and more a question of time," Kirig explains. "But that also means that the spheres of work and leisure are blending more and more." This also led to the idea of how sports could be brought into work.
Yoga classes during lunch break have long since stopped being a rarity. What's more spectacular is the idea of a bouldering hall as a coworking space. "While some people sit in a shared office, others next door are climbing along a wall," says Kirig. "People want to stay independent of time and place – even when it comes to sports," she continues.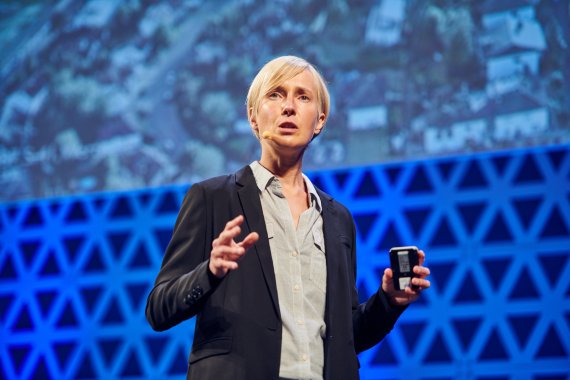 "It can be determined that society is evolving away from the club and towards the informal sports community," says Kirig. "There's a longing for new groups, for a new feeling of 'we.'"
This is especially pronounced among the mid-agers, i.e. the group of working 40- to 50-year-olds. With career and family, this group is subjected to particular time pressure, so an additional obligation in a sports club is out of the question. "They sense a special appeal in flexible sports club memberships," Kirig believes.
"I would even go further than that: Technology is becoming our coach," says Kirig. Even now, the rapid development of wearables is turning sports on its head. "Smart clothing can correct movements during yoga, for instance," Kirig says. If you were at ISPO Munich 2018, you already know several such examples.
But what was once regarded as a gimmick of some technology freaks has now reached the broad masses. "Technology is now even reaching the hobby athletes," says Kirig. Experts anticipate that the yearly sales of smartwatches will have nearly doubled to 84.1 million by the year 2022.
The next step: After clothing, more and more game equipment such as basketballs or soccer balls are becoming intelligent.
"The barriers between the real and the digital are going to become less and less distinct," Anja Kirig is convinced. Even back in 2016, at the height of the Pokémon Go hype, running groups were forming to go hunting for the virtual characters together.
Augmented reality is going to play a greater role in sports, just like in e-sports itself. "It doesn't stop at any age group," say Kirig, naming the example of the "Silver Snipers," a group of senior citizens who appear as a team at Counterstrike events. "Sports and e-sports know no age," says Kirig.
"Sports are more than just performance, they're a supporting pillar of our civil society – perhaps even a basic right," says Kirig. Every form of movement of every human being – with or without the help of a machine – has its justification.
And that, after all, is wonderful news. Because that's what all visitors to the ISPO Digitize Summit and their customers can agree on: the joy of movement. This will always be in great demand, as futurologist Anja Kirig made clear.