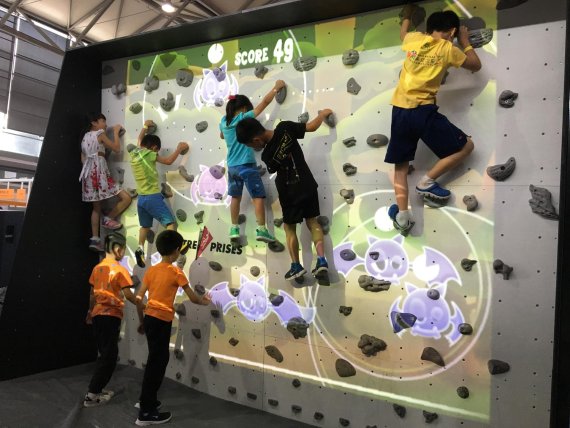 Children have fun learning how to climb
"We struggled to drag the children away from the climbing wall, they were going absolutely crazy about it", enthused Young Yang, Sales and Technology Manager of Entre-Prises China. At any one time, the 280,000 Renminbi (around 36,000 Euro) piece of equipment allows up to four children to have a go at interactive climbing and test their ability with different levels of difficulty.

For example, children can immerse themselves in the augmented reality world of a predetermined climbing route, which is projected onto the wall, or they can select the Whack-a-Bat game mode and go bat hunting. In addition, children have the option to either work together or go head-to-head and carry out simulated missions on the climbing wall.
Video: Wearables and digital gadgets: Real added value