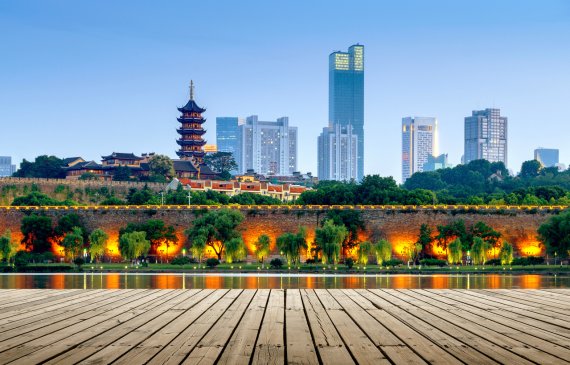 Remigio Brunelli has been in China for almost 15 years now - just as long as Messe München with its ISPO Beijing. During this time, the China CEO of the Tecnica Group has become one of the most respected experts in the international sports industry for the Middle Kingdom. Brunelli also lives privately with his family in China, the mix between different cultures. The Italian, who has turned the Tecnica Group brands into top performers in the gigantic market, is therefore exactly the right advisor for the often so difficult access to the Chinese market.
Many brands want to export their successful model from Europe directly to China. According to Brunelli, however, this approach is doomed to failure: "These are totally different mentalities. China is completely different, you have to understand, accept and adapt to that. You have to listen to the market!" There are differences, for example, in the distribution channels: While 90 percent of business in Europe is conducted in multi-brand shops, mono-brand shops still dominate in China.
According to Brunelli, the customer is also different: "Many are more interested in the brand than in the underlying technology of the products". Many customers in China do not have the knowledge of sports products that is common in Europe, but on the other hand they are often much more technologically advanced than the customers in "Old Europe" - for example in terms of advertising via mobile channels such as WeChat. Marketing must therefore be adapted just as much as product selection and shop presentation.
"Don't be in a hurry and find the right local partner," is Brunelli's next tip. It takes time in this vast empire to gain traction in selling the products. And often also "vitamin B" - the right relations to government and authorities - to be successful. A local partner from China can help immensely.
The Technica Group, for example, is focusing on a cooperation with Snow 51 - an up-and-coming chain with a revolutionary shop concept. The Chinese Outdoor Association (COA) offers its help in finding the right partner. Even at international hubs of the sports industry such as ISPO Beijing or ISPO Shanghai you can make perfect new contacts.
Many brands rely on internationally known megacities such as Shanghai or Beijing for their expansion in China. "But on the one hand the competition is gigantic, on the other hand the costs are very high in order to become visible at all", says Brunelli. Therefore, the China expert recommends to start in "smaller" cities from the second row to go. Where smaller is relative: There are over 50 million cities in China. For example, have you ever heard of Tianjin? More than 15 million people lived there in 2015 alone.
What should never be forgotten: China with its 1.4 billion inhabitants is as big as a continent. A wide variety of cultures, from cosmopolitan city dwellers from megacities to farmers from Inner Mongolia, live here together in one country. China is therefore not a uniform bloc, but needs different concepts for different regions.
"In Europe nobody would have the idea to do the same marketing in Spain as in Germany or to have breakfast in Sweden just like in Romania. China is more than just a continent, you can't work with the same model everywhere," recommends Brunelli.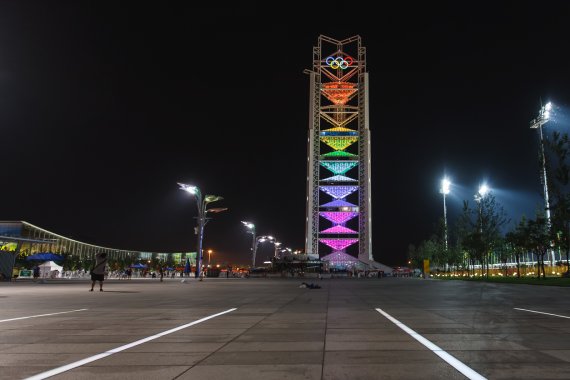 The 2008 Summer Olympics in Beijing gave the Chinese sports industry a huge boost. But things will get even better in the next few years. The Chinese government is investing billions in the development of football and wants to host a World Cup by 2050 and rise to the top of the world rankings. In addition, the Olympic Winter Games in Beijing are scheduled for 2022, in whose wake 300 million Chinese are to be brought to winter sports.
Brunelli: "This will give the sports industry in China an incredible push in the next ten years. Winter sports in particular have a brilliant future in the medium term once the infrastructure is in place." The motto for international brands is to be present at the right time and have the staying power to participate in the world's most exciting development in the sports industry over the next decade.
The expansion into China is not a one-way street that initially only costs a lot of money. Whoever is present here is literally at the pulse of time. Snow 51, for example, turns its shops in Shanghai into an adventure zone where you can learn to ski, train table tennis or get fit. And by the way shopping and enjoying some snacks and drinks.
Making shopping an experience - what is often still dreamed of in Europe has long since become reality here. "I see not only an import of products from Europe, but also an export of ideas to Europe. We can learn a lot from some concepts in China," says Brunelli.