Streetball courts in New York, the Eisbach wave in Munich, Muscle Beach with circus performers and slackliners in Santa Monica, fitness fanatics and bodybuilders in Venice Beach - special sports venues embedded in urban life are sightseeing and Insta-spots. At the same time, they are meeting places for locals. In a Paris suburb, too, a basketball court sandwiched between two apartment buildings glows in bright colors. The court on Rue Duperré was designed by Stephan Ashpool, founder of the Pigalle fashion label, and built with the help of Nike. On the court, Ashpool trains with children from the neighborhood or even presents his collections. The project at the intersection of lifestyle, design, and social issues has been successful: In 2020, it received a redesign, and in Beijing, Pigalle and Nike are jointly designing another street court. Around the world, more and more courts designed by local artists are being added, which Nike supports as a social project to get young people from the neighborhood and especially girls onto the court and into sports.
Outdoor sports are also at home in the city in modified form. For example, instead of being used in alpine terrain between rock pillars, the slackline is now stretched between trees or artificial pillars in city parks or on the beach. The manufacturer Gibbon led the way: "We wanted to make the sport of slacklining more accessible. Meanwhile, the slackline is the meeting point and brings everyone together. Especially in Brazil and Chile, but also in Japan, there are strong trickline communities," says Gibbon CEO Robert Käding.
But the trend sport of bouldering has also made the leap from rock into the concrete jungle. It owes its popularity above all to the training opportunities in the city. Cities such as Melbourne, Madrid, Barcelona and Shanghai show that this does not have to be limited to commercial indoor facilities. Public climbing and bouldering walls offer free training areas for athletes. They are lit and supervised by the city, and volunteers take over the construction and bolting work. Underpasses or pedestrian tunnels in particular offer protection from the elements and make the wall usable year-round. In this way, formerly dead corners become busy hotspots. In Munich, too, the DAV group "Kraxlkollektiv" is building one of the world's largest publicly accessible urban bouldering walls in a street underpass.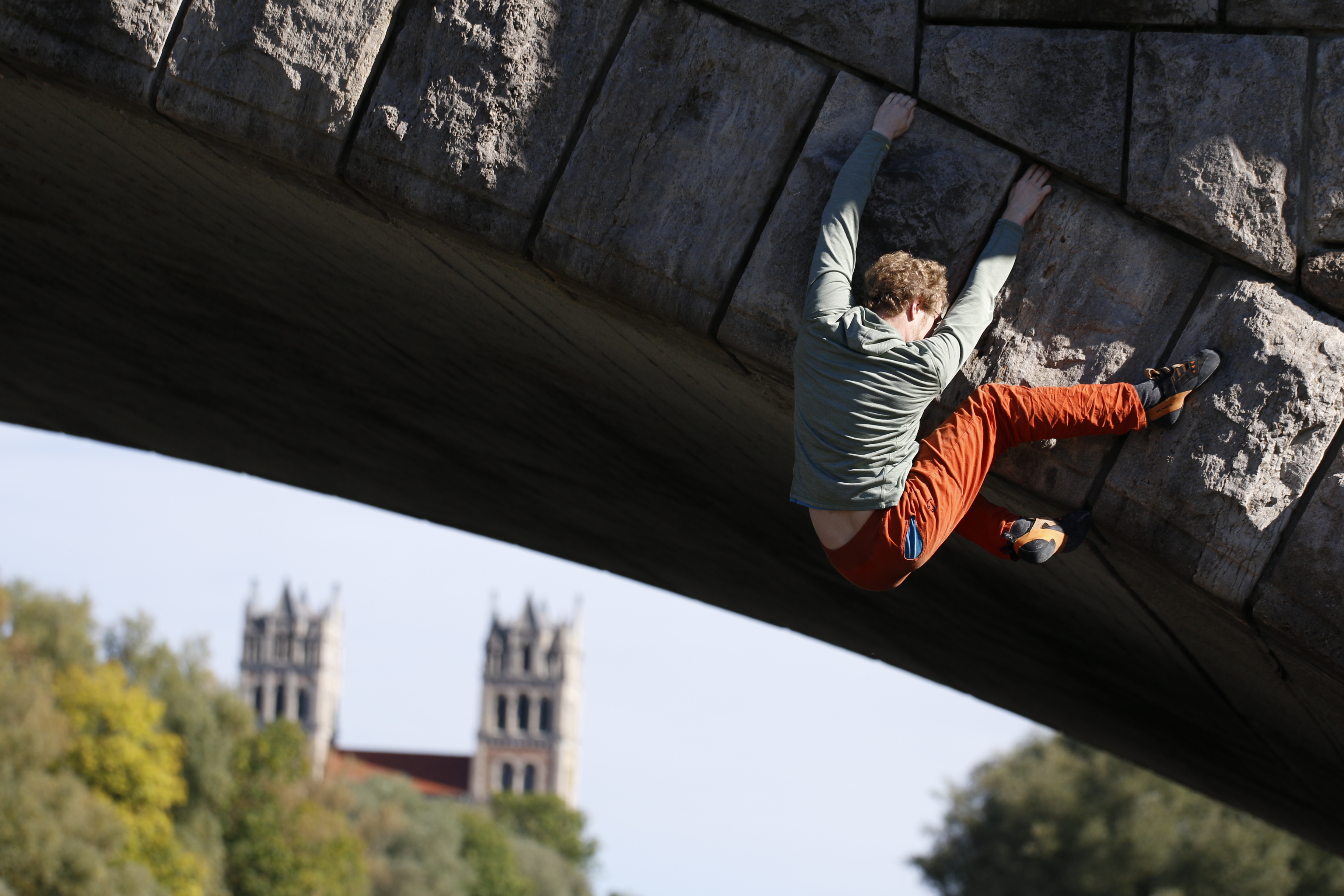 The idea of using free outdoor sports facilities is not new, of course. The original Muscle Beach in Santa Monica already experienced its first heyday between 1930 and 1950, and the Trimm-Dich trails in Germany also found a large following in the 1970s and 1980s, triggered by the 1972 Olympic Games in Munich. In today's society, however, special experience spaces are not only significant if they are particularly "Instagrammable".
In sociology, we also talk about the third space, which primarily refers to places beyond the home (first space) and the workplace (second space). Digitalization is increasingly blurring the distinction between the first and second spaces. Work is done in the home office, remote work or workstations are becoming the places where we want to spend time and experience things after work. Sports and exercise also play a role in this.
Offering sports free of charge not only promotes the general health of the population, but is also a locational advantage for cities: shared experiences on the sports field strengthen the feeling of togetherness and identification with the homeland. At the same time, in times of scarce space and busy lifestyles, it makes sense to revitalize transit areas in the city with additional sports. Playgrounds and programs for children are booming, as are free or low-threshold exercise programs for adults - from skate parks to weight training.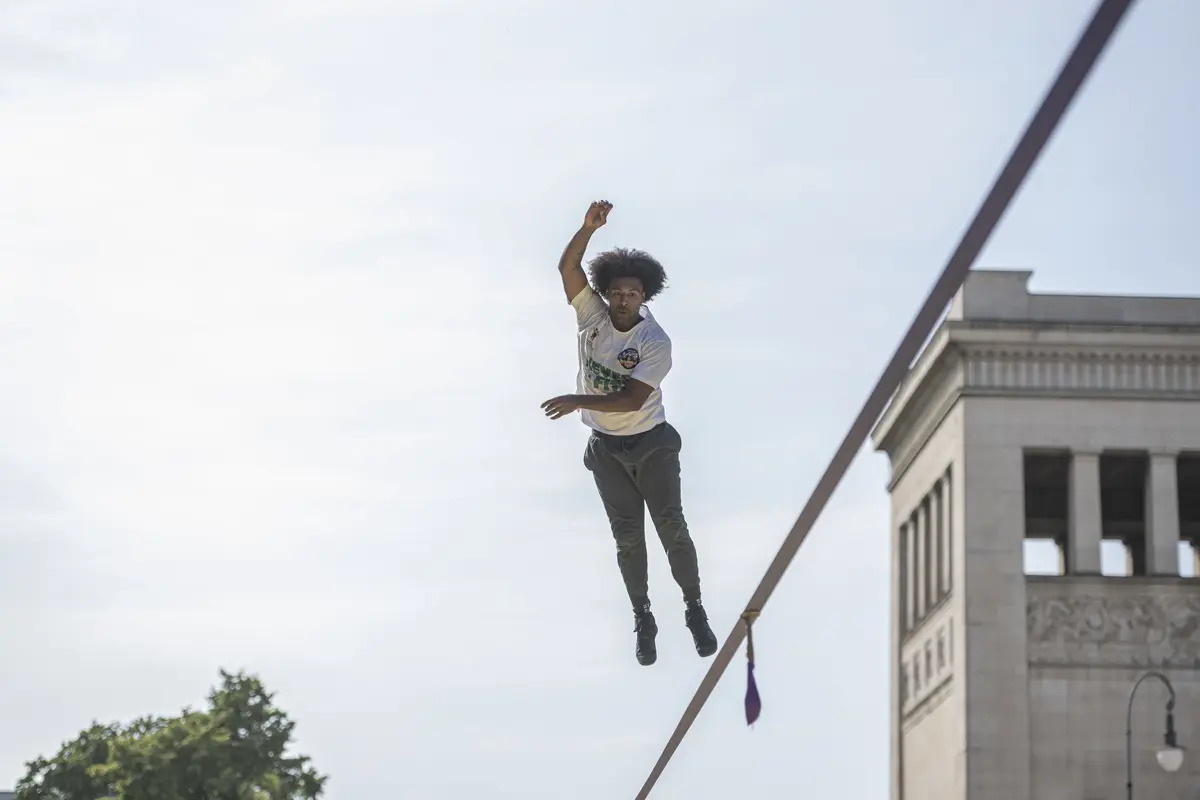 After all, letting off steam doesn't just make sense for youngsters. Spaces where exercise and training can be done publicly and free of charge are important for our entire society, regardless of age. They make a neighborhood or a city more livable and convey an even stronger sense of belonging if residents are involved in the creation of the offerings. Example New Zealand: After the devastating earthquake in Christchurch in 2011, sports halls were closed or destroyed. There were hardly any meeting places left for people. But the "Gapfiller" initiative gave rise to various projects to make use of the gaps in the urban plan of the destroyed city again: with Gap Golf, a mini-golf course spread over various corners of the city, or with the Dance-O-Mat, a public dance floor including a disco ball on which people can play their own music via a converted washing machine. This has been so successful that even King Charles has shaken a leg there - alongside schools or dance groups for tango classes.
The extent to which sports are actually possible in the city depends on sensible urban planning and management. When it gets dark earlier in the fall or winter, a budget is needed to build and operate floodlights so that a round of skating is still possible or basketball can be played after homework or work. To be as cost-efficient and climate-friendly as possible, cities like Munich are experimenting with timers to extend floodlighting hours, but also with accessible controls so that the lights are only on when the court is in use.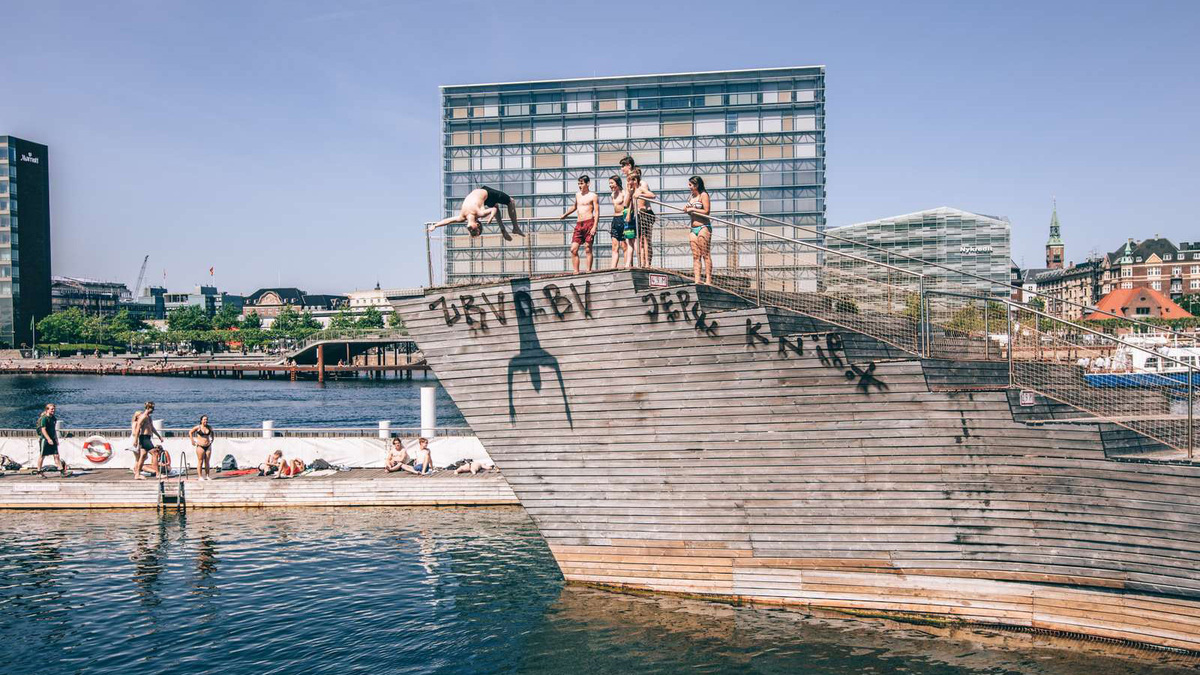 Places for being outside increasingly exist embedded in urban life and the respective character of the city. And when the city's location meets planning finesse, special recreational spaces can emerge, such as the Harbor Baths in Copenhagen: man-made swimming pools with sunbathing areas create quality of life in the middle of the big city. But spaces no longer in use that are repurposed as sports and recreational areas can also offer great added value. Also in Copenhagen, there is an artificial turf ski slope on top of a waste incineration plant: the "CopenHill." Other examples include a skating track at the former Tempelhof Airport in Berlin or Europe's largest indoor diving area in an old gasometer in Duisburg.
When brands and artists get involved, history, culture, lifestyle and sport combine to create a special mix that is often only possible in the city. Or at ISPO Munich: By the way, if you want to experience Ashpool's design competence up close, you should visit the Zeitgeist exhibition in the Future Lab at ISPO from Nov. 28 to 30, 2023. Because there will be a basketball court there that was also designed by the mastermind of the famous Pigalle Court in Paris.