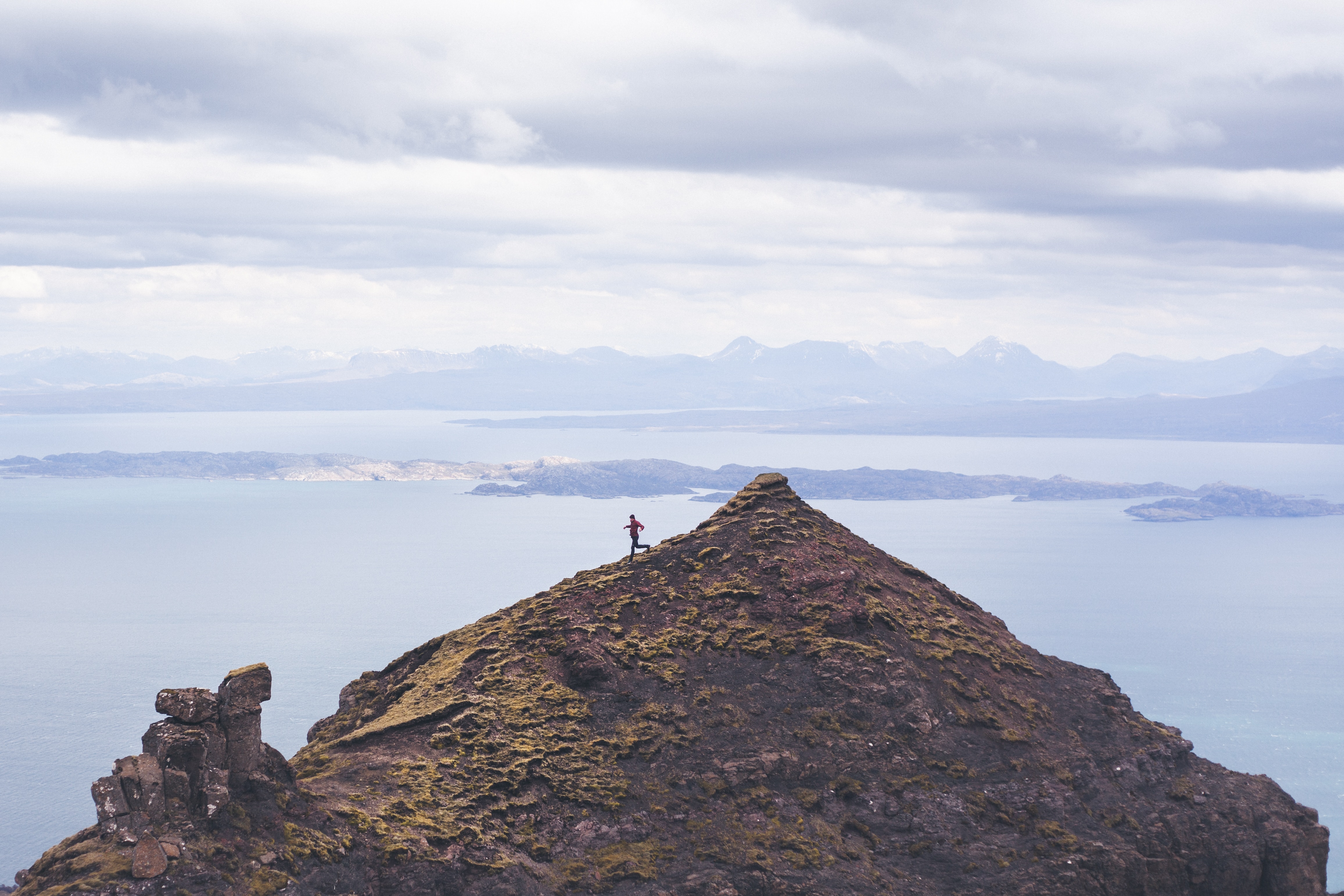 "I ran in Greenland at minus 25 degrees. Children held out their hands to me at the Great Wall of China. I've been to North Korea. And I've run in Rio along the beaches of Ipanema and Copacabana," says Benjamin, a trail runner and participant in a fascinating study of the almost sacred places where sport creates a very special magic. "But I also like the runs in the Faroe Islands, when you run with a hundred starters among flocks of sheep through the fjords."
"Interrelationships between landscapes, sports venues and experiences in specific places" - that's roughly the title in German of the study by Kirstin Hallmann of the German Sport University Cologne and Anita Zehrer of the MCI Management Center Innsbruck. They interviewed 24 runners and climbers whose sports experiences have left indelible marks on their souls.
Felix Neureuther, ski world champion and winner of 13 World Cup races, knows all about these "magic moments. He tells ISPO.com: "Environment is a huge factor, especially for us winter athletes. When you drive up to the glacier in the morning during training, it's still dark and you see the sun rise. You are completely alone with yourself. You don't have this silence in your whole life - not even at the seaside, because the water is lapping there."
The exact opposite Neureuther has experienced is 40,000 enthusiastic fans at the Night Race in Schladming or 20,000 at the legendary slalom on the Ganslernhang in Kitzbühel, which he has won twice (and his father Christian once): "When I drove to Kitzbühel, the anticipation grew with every kilometer. And at the latest at the town sign I had this 'come on' feeling and wanted to show what I had trained for all year. The lonely glacier and the madness of Kitz, these are the extremes for a slalom skier. I would never have wanted to do without either."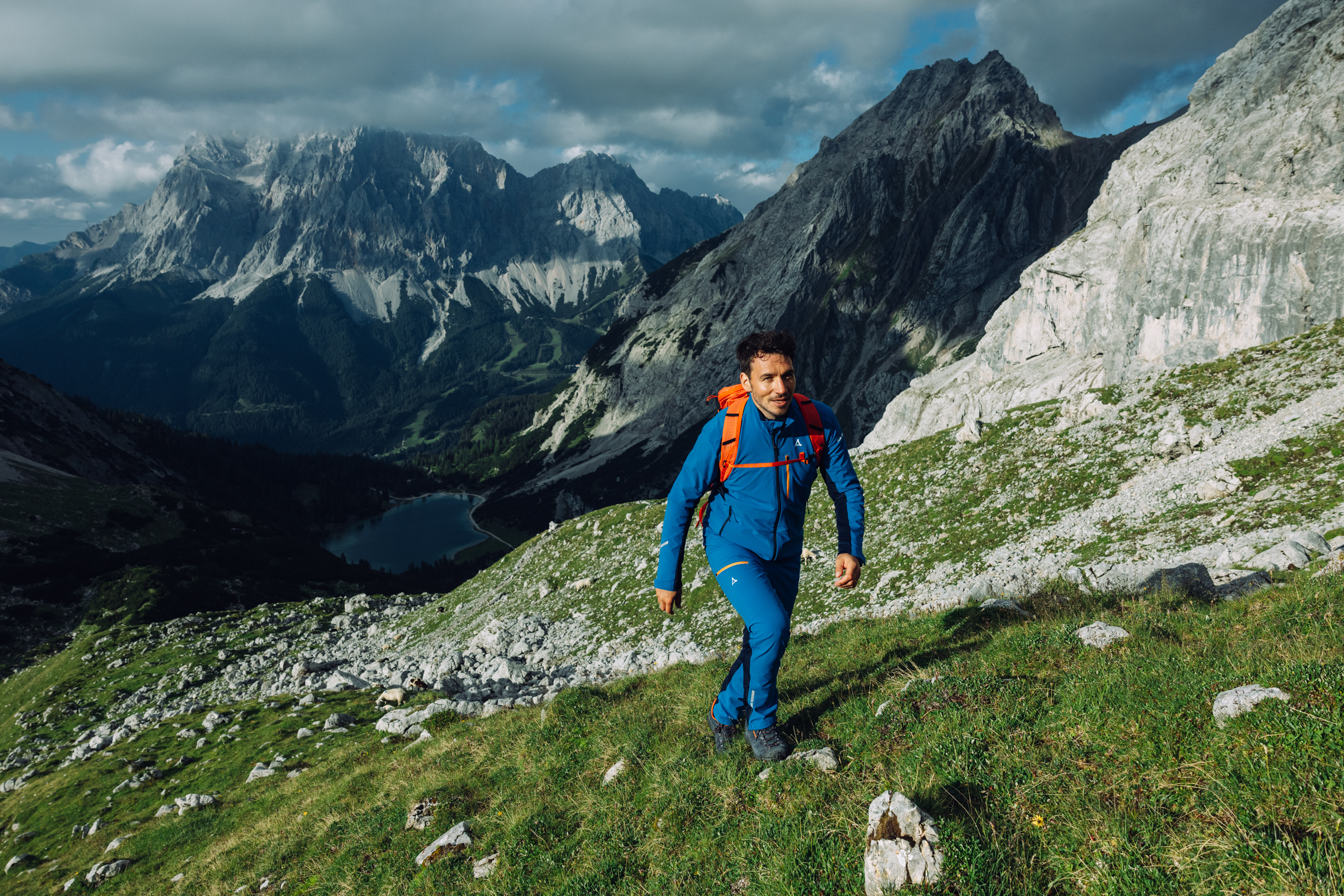 When Felix Neureuther wins at the Ganslern, when nothing hurts anymore, when the legs (or the skis) run all by themselves, sports scientist Kirstin Hallmann describes it like this: "That's actually what psychologists call a flow experience - a state in which you're really challenged, but in which you can also master it well. This creates a lightness of being in which time no longer matters, and in which you are completely caught up in the moment." Just moments of happiness in a place of happiness. One Moment in Time. Or in the words of climber Michael: "I feel completely safe in this moment and don't have the feeling that a mistake can happen. There's absolute control over the situation."
To experience this euphoria, athletes don't have to travel to China, North Korea or Brazil. Because the personal "happy place" can also be right around the corner, says Kirstin Hallmann: "It can be in the forest, in the city park, in Cologne on the banks of the Rhine or in Munich in the English Garden - and definitely also on the tartan track, if you feel particularly comfortable in this environment."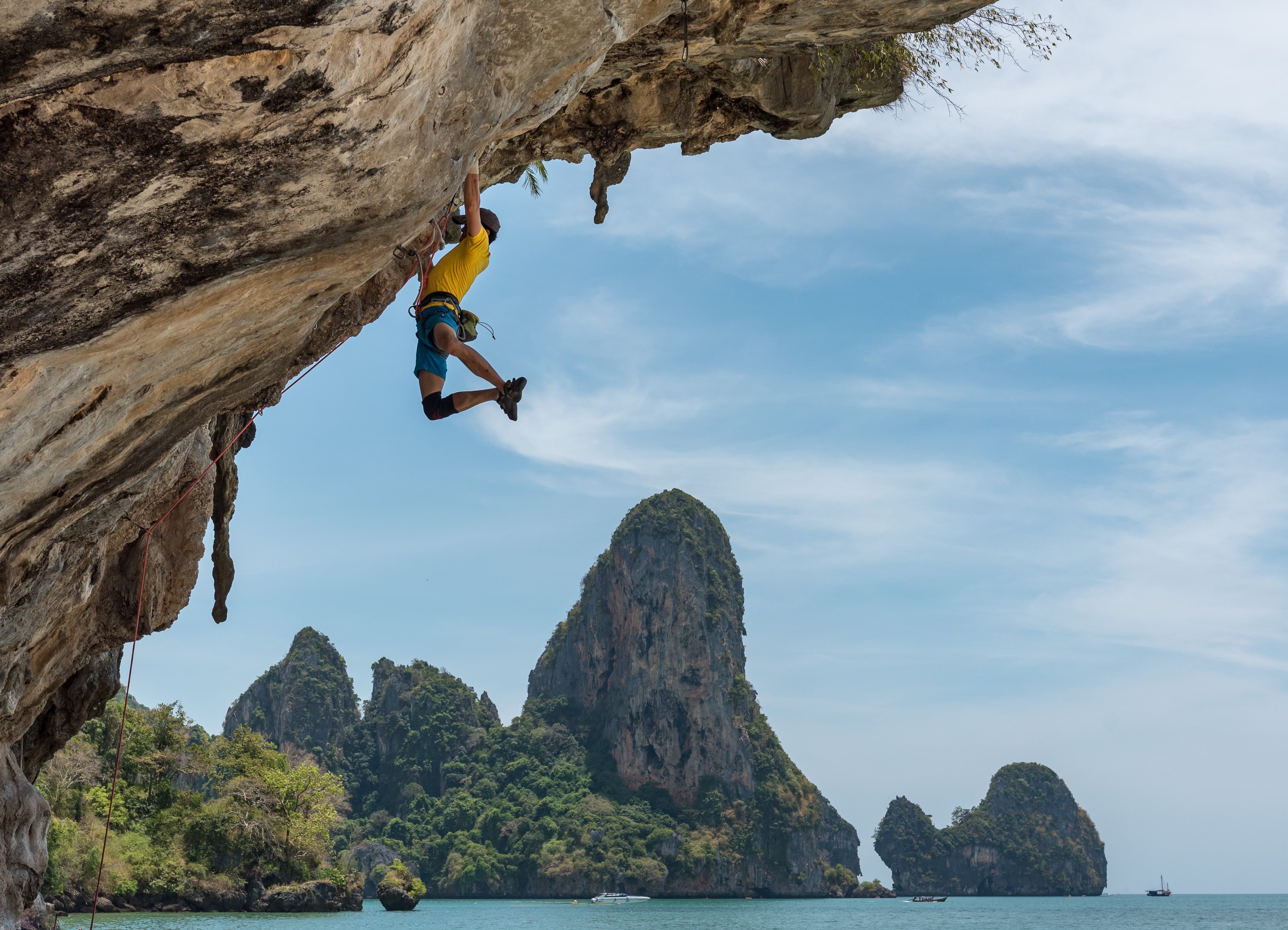 There's only one thing athletes shouldn't try - persistently hunting for their own "magic place." "If you try too deliberately, you're likely to fail," warns expert Hallmann. "Because it really comes down to that one moment in time." And that's why today's happy place isn't always tomorrow's happy place, the scientist knows: "There will be days when you're particularly in the flow, and when the Olympic Park in Munich or the banks of the Rhine in Cologne feel perfect. But there are also days when these emotions simply don't arise in the same place. You keep going anyway, of course - and there will be another day."
The places of happiness are not just about places, cities and regions - but also about shared experience, explains Kirstin Hallmann: "The space in which sport is practiced has an extremely high social component: How do I talk to my fellow runners* about running - or when, for example, climbing in the evening, everything is worked through again." Climber Betty describes it like this: "It's a shared event when you go to the rocks together and climb, when you enjoy the day somewhere in a group."
When the perfect "Magic Place" unfolds its magic - then it really is an experience for all the senses, then sportsman's happiness can be seen, heard, smelled, felt and tasted. Felix Neureuther reveals with a wink (and a bit of a sniff) what a slalom victory in Kitzbühel smells like: "It's like this there: on Saturday there's the downhill, and on Sunday the slalom. On Saturday evening and at night, people let it rip, it gets wild. And these, let's say, leftovers, you can still smell them on Sunday. That's the very special smell of the slalom in Kitzbühel."
Even after his retirement from active sports in 2019, the place of happiness of father-of-three Felix has not changed: "This is, of course, the beautiful home around Garmisch, where I was allowed to grow up and where I live with my family. This dreamlike backdrop, the mountains, nature - this fascination and enthusiasm will never let me go."
Neureuther is committed to fighting to preserve the Alps and their nature for his children and his grandchildren - and for their descendants. He writes about this in his new book, "The Legacy of the Alps," which will be published on October 5, 2023. And to this end, he develops ideas that he discusses with tourism managers and event organizers: "Even if it sounds contradictory, it would be important for people to come to the Alps for skiing for longer, for several days, for a week or longer. After all, 80 percent of CO₂ emissions during a skiing vacation are caused by the journey. That's why we need to move away from these one-day trips. With longer stays, the journey is immediately less of an issue."
One of Neureuther's suggestions on how to pass the "challenge" of reconciling tourism and nature conservation: "I think it's important to look after it so that people don't run crisscross over the mountain and trample everything flat, but that they are brought onto a path. Because that's what the animals adapt to. But when people are all over the mountain, it becomes difficult for nature. Better bundled in one place than spread umpteen times over several places. Then tourism can definitely take place in harmony with nature."
"The idea that landscapes are attractions from the point of view of athletes must be better used by destination managers for development," suggests expert Kristin Hallmann. Felix Neureuther recommends starting as early as possible: "These places of happiness are often shaped in childhood. If you are with your parents in a certain skiing area, or for scrambling in the mountains - then you come there also as an adult gladly again. That's why it's important for tourism regions and operators to target children and families. That's how you attract the guests, tourists and fans of tomorrow."
However, it would be even more environmentally friendly if people were to travel to the mountains virtually in the future - and experience the sunrise on the glacier with VR glasses. Skiing legend Neureuther, however, considers offers such as the virtual skiing Hope on the Slopes or the AR ski goggles Sirius to be richly absurd ideas: "That can't work, not a chance. You can't look at this picture on a square box and experience the same emotions as if you were there yourself. That will never change, with any artificial intelligence in this world. The experience when you've managed to go up a mountain, and then when you look down at your path - those overwhelming emotions can't be brought about digitally."