Things are getting tight for cars in major European cities. At the end of August, London extended the Ultra Low Emission Zone (ULEZ) to all boroughs. Anyone whose car exceeds a certain emission limit must pay. In return, all Londoners with cars and motorcycles that do not comply with the ULEZ are entitled to a scrappage scheme to make it easier to switch to a low-emission car or other means of transport. In the London borough of Waltham Forest, residential neighborhoods known as "villages" have already been traffic-calmed. 100 new traffic circles and intersections were built, as well as 22 km of segregated bike lanes. Cyclists and pedestrians were given priority over motor vehicles. According to a study of the Centre for London, car traffic there was reduced by around half. And a study by the University of Westminster and King's College London counted 10,000 fewer cars per day than before after one year of the program. Instead of sitting in cars, people were more physically active: On average, they walked 32 minutes more per week and biked nine minutes more.
Paris is also focusing on mobility away from the car - not least because of the 2024 Olympic Games, which are set to become the most sustainable competitions of the modern era. Mayor Anne Hidalgo is massively expanding the range of bike paths and public mobility - also to make Paris more attractive for tourists. The speed limit is 30 km/h, and in 2024 through traffic is to be banned. Whole neighborhoods are already closed to cars one Sunday a month. The goal is the "15-minute city": According to this concept, all residents of Paris should be able to reach everything they need in their daily lives within 15 minutes - ideally by bike. A new traffic code is also being developed to ensure greater respect between car drivers, cyclists and pedestrians. All in the interest of a more livable city with lots of cooling green spaces, cleaner air, more traffic safety, and less noise and stress.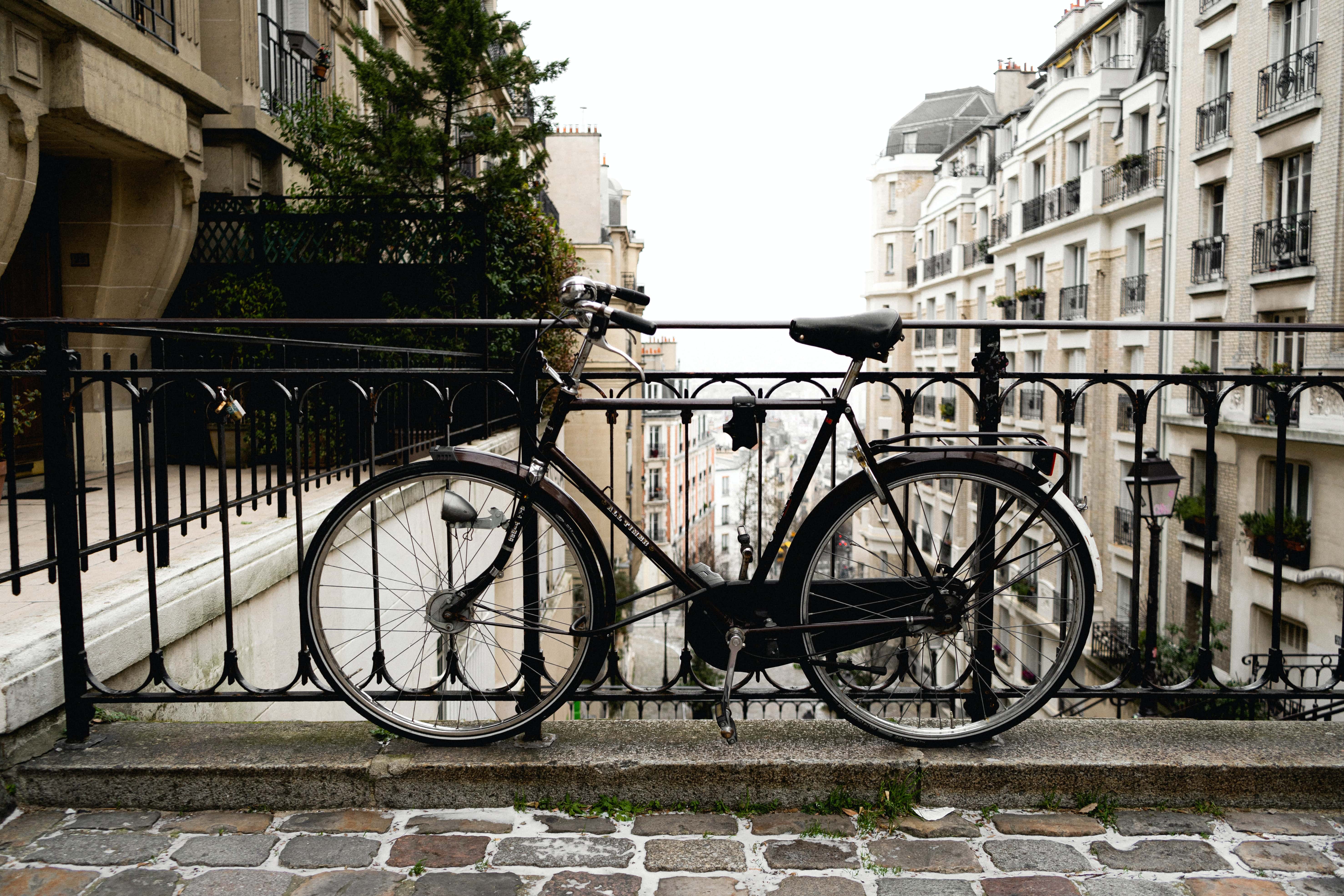 The traffic turnaround away from the combustion engine and towards electric cars, buses, trains, bicycles and the like can no longer be stopped. Even at the formerly car-only IAA which will be held in Munich from September 5 to 8, 2023, is now more about mobility than just car traffic. Counter-arguments often prove to be groundless, as many studies show. Changes in the road network, for example, do not necessarily lead to modal shift, but usually to less car traffic. A meta-study in 2002 compared more than 60 case studies from eleven countries. It showed that traffic does not behave like a natural stream that seeks the path of least resistance as soon as another route becomes more difficult. Rather, traffic follows human decisions - and they change depending on conditions. People not only use different routes as a result of the redistribution of road space, they reduce their trips, travel at different times or in different modes. Destinations are combined, Mobility-as-a-Service services such as bike, ride or car sharing are more likely to be used or combined with each other, keyword: multimodal transport behavior.
New offers such as pedelecs, e-bikes or e-cargo bikes also make it possible for older people, craftsmen or delivery and parcel services to switch to bicycles. The bicycle industry is adapting to this and increasingly developing individual solutions such as cargo e-bikes. At SINUS Bicycle Monitor 2021, 41 percent of respondents said they would like to use bicycles or e-bikes more often in the future. And ultimately, retailers also benefit, as the traffic trial in Berlin's Friedrichstrasse showed: half of the respondents in the street, which was temporarily converted into a promenade, said that they take the traffic calming as an opportunity to visit Friedrichstrasse more often now. Over 80 percent were also in favor of a permanently car-free street and similar projects in Berlin.
Despite efforts in Europe and technological advances in energy generation and propulsion technologies, CO₂ emissions from the transport sector worldwide will continue to rise until the middle of this century. "Reducing global greenhouse gas emissions from transport is one of the biggest challenges on the road to climate neutrality," says Christian Hochfeld, director of the German think tank Agora Verkehrswende. "In no other sector have emissions increased as much as in transport since 1990, by around 80 percent worldwide." That's because, Hochfeld says, "the growth of the economy and population in many countries has not yet been decoupled from the demand for fossil fuels."
In their "Report on the Situation of the International Transport Transition"Agora and the Deutsche Gesellschaft für Internationale Zusammenarbeit (GIZ) therefore call on the G20 countries to take action. This group of large industrialized and emerging countries is responsible for a good two-thirds of global transport emissions. They would have to lead the way in the sustainable transformation of the transport sector and take countries such as India and Indonesia, where total transport emissions have more than tripled since 1990, along with them, the report says. With a growing population and increasing motorization, that means not only switching to electric powertrains, but also supporting the energy transition toward electricity from renewable sources, it said.
According to GIZ and Agora GIZ and Agora believe that African countries have the opportunity to learn from the mistakes of other emerging economies. There is sufficient wind and solar energy available on the continent, and thanks to raw materials and digitalization, the switch to climate-neutral electromobility is theoretically possible quickly. In many places, bus services already exist that could be electrified, further developed and expanded into digital mobility platforms. This would minimize the impact of the rapidly growing African transport sector on the global climate.
The bike industry is definitely profiting from the traffic turnaround: A total of around 257 million bikes were sold worldwide in 2021 - slightly less than during the Corona boom in 2020, but still at a higher level than in previous years. Asia accounted for the largest share of bikes sold, with around 98 million in China alone. In Europe, 32 million bikes were sold, most of them in Germany and France. North America follows with around 23 million units. According to forecasts global sales are expected to rise to over 300 million bikes by 2027.
Of course, the traffic turnaround, especially in major European cities, has a lot to do with changing people's very personal behavior patterns. Alternatives to the car must be inexpensive, attractive and easy to arrange and, if possible, offer additional added value - such as health or safety. The prerequisites for this must be created in politics, and the offers must be promoted accordingly. After all, if good bike paths are available, they will demonstrably be used. The fact that the majority of people are ready for a modern, sporty active lifestyle is proven not only by the sales figures. Mobility expert Stefan Carsten puts it in an interview with the german magazin "Manager Magazin": "Knowledge-based societies rely on public transport, bicycles and walking for their urban, spatial and transport policies. All over Europe, governments and municipalities are promoting and expanding these three forms of mobility. This is also happening in countries with a strong automotive culture - for example, France, Italy, Great Britain or Spain. In other words, the principles of doing business and living together have changed and will change much more in the future."