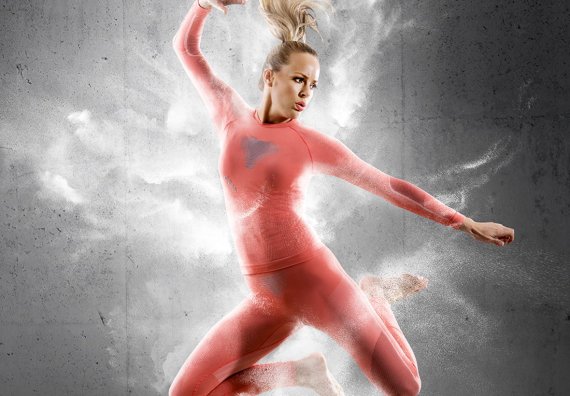 The Italian company Trerè does not have to start from scratch: For more than 20 years, the company was responsible for the technical textile implementation, production and sales of the high-tech sports brands X-Bionic and X-Socks. This know-how is now to be integrated into their own brands. Especially into one: UYN, short for "Unleash Your Nature".
Specialized in knitting for generations, Trerè's collaboration with X-Bionic and X-Socks began in 1997. Trerè also produces for many other well-known sports and fashion brands. A total of 560 international awards and test victories for innovation, quality and functionality have now been won by the products produced by Trerè, Redini proudly explains.
In the Asola headquarters there is a room dedicated to the product innovations of the last 20 years. A portrait wall shows who has worn and continues to wear the products produced by Trerè. Among them are many internationally known personalities, even Vladimir Putin. Redini wants to get out of the shadowy existence to which most producers are committed. Why? "We have so many new ideas," says Redini. "The lingerie we used to produce for X-Bionic was just the beginning, because we can do so much more!"
He is serious: In recent years he has invested a two-digit million amount in the expansion of the company's headquarters in Italy, which now cover more than 100,000 square meters, including a research and development department, laboratories, state-of-the-art production facilities and a new logistics center. There is another plant exclusively for production in Bosnia. He launched the urban bikewear For.Bicy, developed the Jacpack backpack for bikers, took over the noble bike manufacturer Titici in 2017, and launched the new brand UYN worldwide in 2018.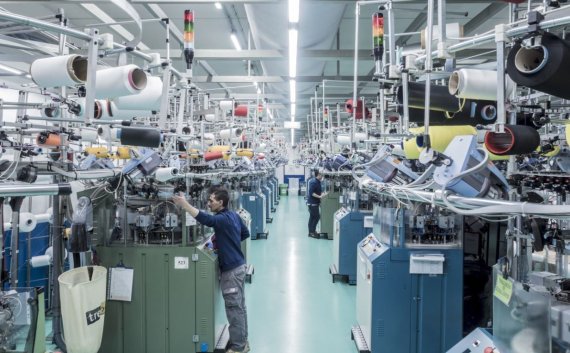 In addition, there are new cooperations with well-known brands such as Replay, Canada Goose, Rossignol, Giorgio Armani, Luna Rossa and many more. You can get quite dizzy when Redini tells you about all his plans. He doesn't like little steps: When UYN enters the market, the world's best ski teams from Germany, France, Italy, Norway, Austria, Russia, Slovakia and Slovenia will be equipped with functional underwear from UYN - individually designed in the respective national colors. There is also advertising in ski resorts, on television, etc.
Baselayers are only the beginning of UYN, further categories will follow. Redini's also already developing his first shoes. In two to three years they are expected to account for 70 percent of sales. Redini: "Everyone says it's difficult, so now I want it more than ever!"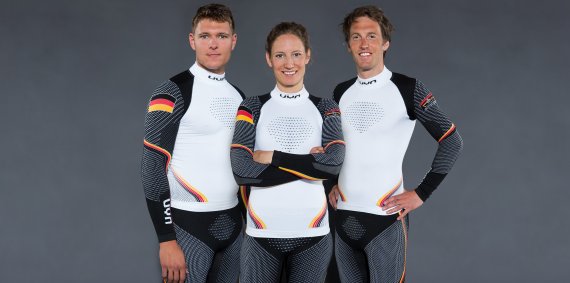 UYN wants to address a larger market than the previously produced X-Bionic and X-Socks products. Function and innovation remain the engine, but comfort and fashion play a greater role. Athleisure and homewear are the keywords here. In the Winter 19/20 collection, for example, UYN uses cashmere with Primaloft yarn.
Redini: "There is too much competition in the low Merino price segment, we want to position ourselves in the mid to upper segment. Dealers need opportunities to differentiate themselves, to increase the distance to Lidl and H&M. With the quality and functionality of our products, this is no problem." There should be three collections per season, one of them pre-ordered. "In the long term, I want to ensure that our innovations are automatically delivered to the dealer. This saves an enormous amount of time," Redini continues.
In Paris, the first UYN store already opened. Three more are to be launched by the middle of this year. All of them are former X-Bionic flagship stores operated by Trerè. A shop-in-shop concept is also being developed for UYN.
But Redini also wants to try something new in retail: Instead of setting up classic mono-label stores, he wants to present all his brands in a retail concept and offer a forum for the products of other brands that he has produced on commission. Even the name is already fixed: AREAS for Academy Research Engineering for Apparel & Sports.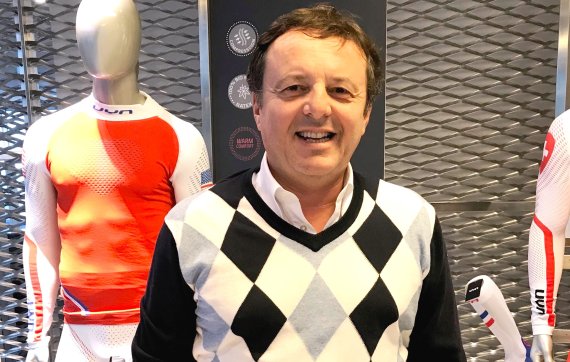 From Trerè's point of view, the future belongs to knitting, because no other textile production technology can be so easily digitalized today. Knitting machines run almost fully automatically and eject three-dimensional, semi-finished products that require only a few seams. This is why knitting is also becoming increasingly interesting for the production of outerwear and shoes. Redini recognized this early on and invested a lot in digitalization - also developed a lot by himself.
At Trerè, new designs run directly from the computer to the machine without the need for a mechanic. Redini: "It used to take three weeks to develop new products, now we can do it in two to three days." Sustainability also plays a role: the entire company is STeP-certified, Bosnia is due to follow this March.
Redini wants to manage everything by himself. From design to production to distribution. Innovation is the engine of the sports industry, but "without knowing anything about production, you can no longer produce innovations today," Redini is convinced.
Vertical integration is the future for Trerè and Europe as a production location. But does the trade still need a new brand? Redini: "There's still room - you just have to prove that you can do it."