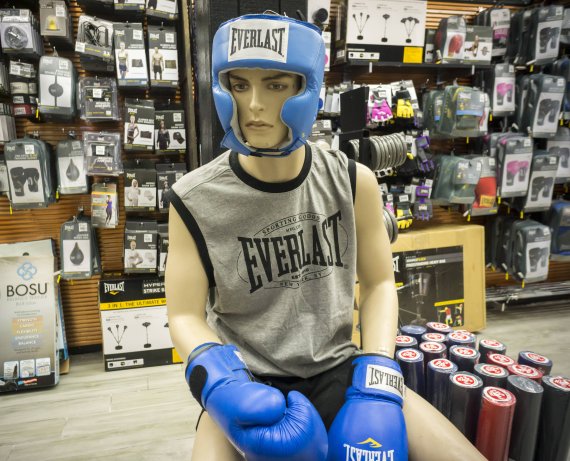 "We pretend that we're still living in a partnership, but by now we have a real competitive situation in many areas, especially in e-commerce," says Max Hofbauer, CEO of Bergzeit, in an interview with ISPO.com.
"In my opinion, the industry has reached a dead end as far as its cooperation with retail is concerned." The trend among manufacturers is towards direct marketing; there is now too little coordination with retail.
Moreover, the industry has yet to understand some of the requirements of digitalization and often still works far too closely to the classic wholesale model, says the Bergzeit exec: "Digitialzation has yet to permeate the wholesale business. Cooperation has to become more efficient and cost-neutral."
For both sides, it's a matter of being more honest with each other: "The next few years are going be a challenge, for all sides." This makes it all the more important to talk to each other at events such as the ISPO Digitize Summit. This had already been shown in part 1 of our ISPO survey.
"Manufacturers are increasingly becoming competitors through direct sales, and there are fewer free choices in collections these days. Manufacturers are becoming more anonymous. "The contact partners in sales at the suppliers change very frequently," Nicole Kälber, owner & Managing Director of Intersport Schrey in Pforzheim, criticizes.
The industry has to better understand the requirements of the retail trade that have grown over the course of digitalization: "NOS (never-out-of-stock) is very important! The more manufacturers involved, the better." This would require faster interfaces and improved data and visibility of product availability.
According to Marcel Altenfelder, Managing Director of Intersport Wohlleben from Dörfles-Esbach, there's still some catching up to do in marketing, too: "With a few exceptions, manufacturers still haven't figured out how to prepare the digital material for us in a bite-sized way, which would also create significantly better digital visibility for the manufacturer themselves."
His retail colleague Joachim Kiegele, owner and Managing Director of Intersport Kiegele Geisenheim, sums it up: "When it comes to digitalization, we're in the same boat as the manufacturers. That is why we have to share our knowledge and use it together."
Or, as Andreas Rudolf says as Managing Director of Sport 2000: "While previously goods, product ranges, and conditions were discussed, today that's no longer sufficient in the cooperation. The degree of digitalization and the associated effort for its implementation is based on the quality of the data and processes. This in turn requires close and open communication with each other."
ISPO Digitize offers precisely this platform – here, retailers and industry can talk openly about the megatrend of digitalization. The first ISPO Digitize Summit on June 28/29 at the International Congress Center ICM in Munich offers "best practice" examples on the subject of digitalization at all levels. It also offers enough time for industry and retail to talk about how the new competitors will become partners again.