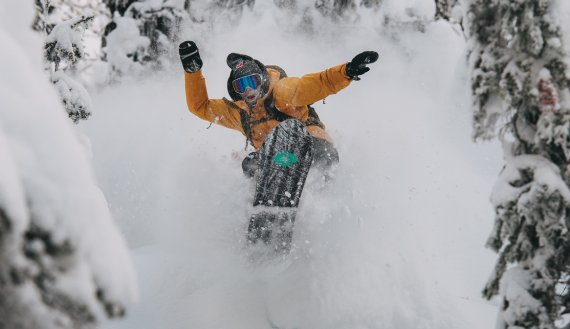 The European Outdoor Group (EOG) has two new members. With Burton and Nitro two snowboard companies have joined the association, as the first members who are exclusively active in the board sports sector. However, Burton has recently added outdoor products to its product portfolio. Burton and Nitro have had their applications approved by the membership committee of the EOG and are now full members.
In addition, Salomon expands its existing membership to include the snowboard business. The development underlines the clear orientation and synergy between parts of the board sports sector and the traditional outdoor industry, which is already reflected in the EOG membership list. The EOG has 102 full members and 10 associate members, including brands, technology brands, retailers and national associations from across Europe.
"The EOG is delighted to welcome Burton and Nitro as members", says Mark Held, EOG general secretary. "This expansion to our membership is a clear reflection of the evolving definition of 'outdoor', which is being driven by consumer behaviour." EOG will also host OutDoor by ISPO, which will be held in Munich for the first time next year.
Burton, Salomon and Nitro are, respectively, the three biggest snowboard businesses in the world, producing apparel and hardware that is typically sold alongside outdoor brands in retail. "We are excited to be a part of a group that represents the outdoor sector as a collective unit and strives to promote and improve the outdoor sector so more people in the future can participate and benefit from the outdoor sports," says Andi Aurhammer, Marketing Manager at Nitro Snowboards.