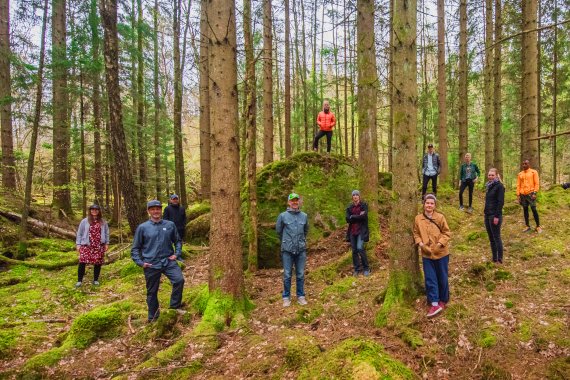 In 2001 mother and son founded the outdoor shoe brand Icebug. About 20 years later, David Ekelund still manages the fortunes of the Swedish company, which has made sustainability its top priority. In addition to his role as co-CEO for Icebug, Ekelund is also the chairman of the Scandinavian Outdoor Group, which comprises 66 brands from Sweden, Denmark, Norway, Finland, and Iceland. That gives a unique viewpoint of the industry. Here are his personal thoughts in his guest article:
We lost half our sales for the March to May period compared to 2019 and when we're making the prognosis for the full year of 2020 the span between best and worst case scenarios is 50%. With the best case scenario already being a 20% drop from last year.
Beginning May we set up a couple of hypotheses of what was happening. These hypotheses have actually held up pretty well so far, as we're getting new data points. For now, it's our "best available knowledge". I will share our top 5 strategies, our structured approach how to deal with the challenges, as I believe it has relevance for other outdoor brands as well as for us together as the outdoor industry.
The strategies will be digital heavy. The first three are actually all centered around the hypothesis that we're in a digital fast forward mode where nothing that happened wasn't in the cards already but it happened in 2-3 months instead of 2-3 year: Remote work ramp up, physical retail losing market shares to on-line and the product flow becoming digitalized. And once it happens it will be a structural change, there won't be a big rewind after Covid-19.
The ISPO Re.Start Days are the answer to the current challenges of the sports and outdoor industry. CEOs of renowned brands give lectures, athletes inspire with keynotes and industry associations present exclusive studies. In workshops, all participants discuss possible solutions that will lead retailers, brands and suppliers out of the crisis.
The first thing that happened when we switched to a much larger portion of remote work was that we had to become more deliberate about how we work and how we share our work. We already had Microsoft Teams set-up us a tool for cooperation, but now we moved into it properly. Making transparency default and switching as much as we can to shared documents and away from internal e-mails. Instead having the same correspondence in channels in Teams.
This has made nearly all information available for everybody. An immense possibility to build more of collective intelligence opened that way and when working at HQ is no longer so clearly the norm, it has become much easier for those that are not based here to participate in the work in an equal way.
When it comes to the sell-in a lot of the meetings that we've always done in person, will now have to be done digitally, and that has to be done differently when sales reps can't rely on people skills and the customer the shoes. The meeting needs to be much more structured and the material different so that the products really come across over a screen.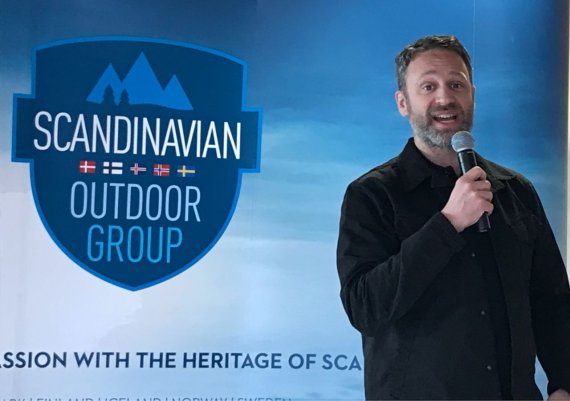 We were already doing a project to build a "Growth Engine" taking the best practice from successful direct to consumer-businesses and working out how this would be done the Icebug way – creating future growth from the meeting with the end-consumer. Now we took it from power point straight to actually doing it. We have set a new way of working where we use the data generated by end-consumer interaction – what we see actually works and creates value – to inform us on things much earlier in the process. Like the "shoeshots", improved product pictures, for SS21. 
We also upskilled fast in the Facebook and Google system, increasing massively traffic to the site and increasing our own webshop sales by over 7 times in May 2019 compared to last year.
Putting e-com first and thinking that way all across the different value flow teams is the biggest perspective change we've done in 14 years. What happened back in 2006 is that we took over distribution in Sweden, taking responsibility for direct to retail business for the first time. That didn't only result in growing the Swedish market from 3,000 to a 125,000 prs, but also made us a much better supplier for our distributors, since we understood your challenges better and could share our learnings.
In the same way, if we become the best at selling Icebug to the end-consumer, will not only improve the Icebug webshop sales, but we will also become a much stronger partner for our distributors and retailers, helping them to sell better. During this period we also had a program with "shop on-line, support your local" where retailers in lockdown or experiencing reduced foot traffic could point customers to our webshop and get a kickback.
Apart from own webshop, pure players and omni-channel, it's of course necessary for brands e-commerce strategy going forward to have a clear plan on how to handle market places.
In a short time the design team has learnt to make 3D renderings of new styles that are very close to what a picture of a finished sample would be.
This will drastically cut the development time as we will be faster to getting really good physical samples when the sample room doesn't have to make the translation from 2D to 3D, a flat sketch to a physical sample. It's also making it possible to test new value offers with customers, already before we have to make physical samples.
After Covid-19, many more will have running and outdoor activities as a core activity. This pandemic clearly shows us, that a very good way to increase your chances of not getting very ill, is by staying healthy. In places where it's possible to go out, there has been a huge surge in outdoor activity participation. Partly because there's not much else to do, partly because connecting to nature gives people comfort.
At Icebug we've worked with our events for a long time, with the simple idea that it's things that we like to do, that are too good not to invite others to join.
We've now successfully tweaked some of these to be compatible with physical distancing but equally important is to continue to try to lower the entry barriers. There are a lot of newcomers to outdoor activities, and the outdoor community has long had problems with not being perceived as very inclusive. If we want to keep these people hooked, and have them explore how dedicated outdoor gear can improve the quality of their experience – and this I believe is of vital importance for the long term relevance of our industry – we need to speak to them in a way they can relate to.
We need to have the newcomers feel welcome out!
Product "newness" and positivity will be scarce. In many places spring 2020 and to some extent even fall 2020 are lost seasons. Due to lockdowns, there will be a lot of spring inventory left and disrupted supply chains will cause many fall products to be delivered very late. That will have a big effect on development and innovation for 2021, where many brands are pausing that almost completely.
At Icebug we already had a carry over strategy in place, mostly because of sustainability reasons. Not killing good products just to be able to sell something new, so that retailers can avoid having to put good inventory on sales at the end of the season. Where extending the carry over strategy somewhat, but we will also make sure to bring a balanced amount of news, to show that we believe in the future.
There are a few more hypotheses:
Supply chains will be broken or a least broken up

Buying power will be less

There will likely be excess inventory on the market if retailers go bankrupt
But we didn't really have to cope with those yet, so we haven't prioritized doing strategies and taken them to action yet.  
We're not alone in moving to meet the challenges. A "digital first" approach to selling B2B and finding the right ways to connect to end-consumers is something that all brands that have their nose above the water are currently doing. How well Icebug does during and post Covida-19 will depend on speed of change, and the same goes for the entire outdoor industry.
That and staying relevant. We do have something very important to offer people in helping them to get out, move and connect to nature. And our drive for a sustainable transformation.
Sticking to that, I'm confident that we won't only survive, but long term we will thrive. If we're doing the right thing, good things will come to those that do the right thing.