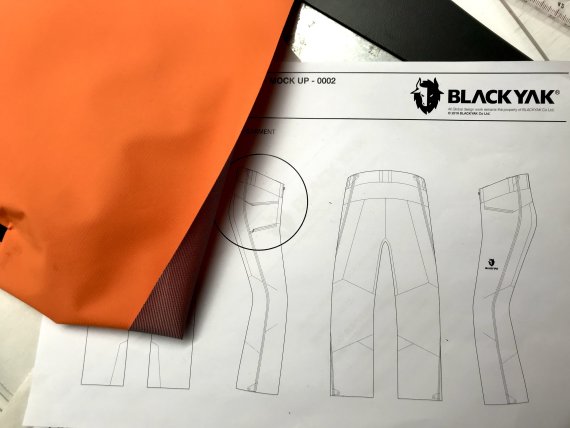 So many sewing machines! When you enter the headquarters of BlackYak Europe in the heart of Munich Schwabing, you feel like you are in a production facility or a design school. More than a dozen sewing machines and special machines for ultrasonic welding, taping and bonding as well as cutters, presses, cutting tables and various testing machines are used solely to develop new ideas and to implement them under real production conditions.
Maximilian Nortz, Managing Director International Business at BlackYak, takes his task seriously: "In Asia we are mainstream, but here we do mountaineering, and therefore we have more responsibility for the performance of our products".
The new studio was not created out of nothing. It already existed in this form in Zurich under the agency name "Development Never Stops". The design agency has been developing technically sophisticated collections for BlackYak and other sportswear brands for many years and has now fully docked with the South Koreans.
Marcel Geser, one of the owners of the Zurich agency, was excited about the exclusive collaboration: "I simply missed the work on the product, I am a product fan. In the end, there was less and less time left for that in the agency."
With the new constellation, the product should move more into the centre of BlackYak. "We sponsor expeditions and equip extreme athletes with our products," explains Nortz. "This is very expensive for us, but it has sharpened our commitment and increased the quality requirements enormously." In general, at the beginning of every product there is first and foremost the function, from which the design is derived.
Nortz: "We start developing on a small scale, work out individual details, test materials and processing technologies and then put everything together step by step." This sounds complicated, but proves to be very efficient. "We can be extremely fast here," adds Geser. "Without the lab, we would have to send our ideas to Asia, wait six weeks to see the first prototypes, make changes, send them away again, and so on. Here we can have a prototype in a week."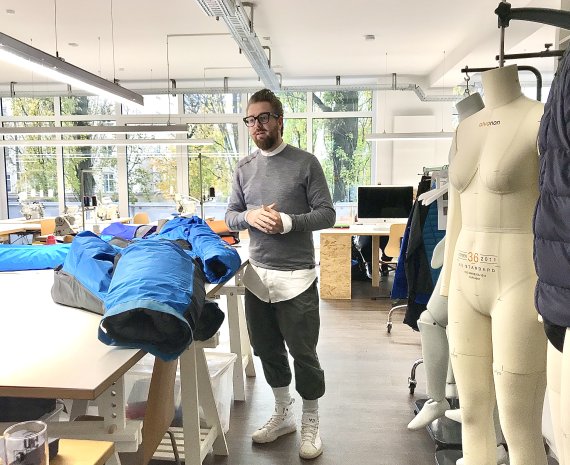 Getting the machines is not a problem. It is much more difficult to find people who can operate it and work with it. In addition to the two owners of the Zurich agency, Marcel Geser and Thomas Deutschebaur, the team consists of other designers and cutting experts, who first had to be trained in the typical processing techniques of the sport business.
In the future BlackYak cooperates with the Bartenstein Academy. Pupils can use the machinery in the studio and in return Nortz hopes to find suitable youngsters there.