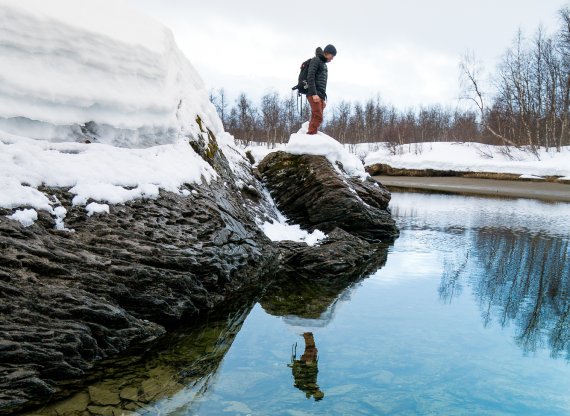 "Other brands fight over who can bark the loudest about using recycled synthetics, and sure, they may be better than non-recycled ones, but they are neither biodegradable nor natural and they still contribute to demand from the supply chain. This is not the way to rid our oceans and forests, or even food, of micro plastics," said Linus Zetterlund, marketing director, Röjk Superwear.
The Swedish brand, established in 2010, promise is bold, but it is possible. Their ambition is not limited to only fabrics, zippers, draw cords and trims – it also includes all colors used in the dyeing process, meaning they will not be using any synthetic colors or chemicals. Instead, they will mainly be getting their colors from recycled foods such as nuts, vegetables, spices and so on the from the food processing industry. This process is already commercial with Archroma's EarthColors range being taken up by brands globally. But the decision by Röjk Superwear to include all ingredients in their range is a first.
At present the brand only use substances that are certified by OEKO-TEX, Bluesign, FSC and REACH, to name a few. However, they do not consider this a sustainable solution long-term. "Obviously, we will not have the same vast palette of colors to work with, and these dyeing methods are generally costlier as well, but unlike our competitors, we are fully determined to do whatever we can for the benefit of our planet, even if it costs us a little profit," said Zetterlund, adding that the bottom line is, when Röjk Superwear products are purchased, you can be perfectly sure that they are completely fossil free, sustainably and ethically produced, as well as all natural.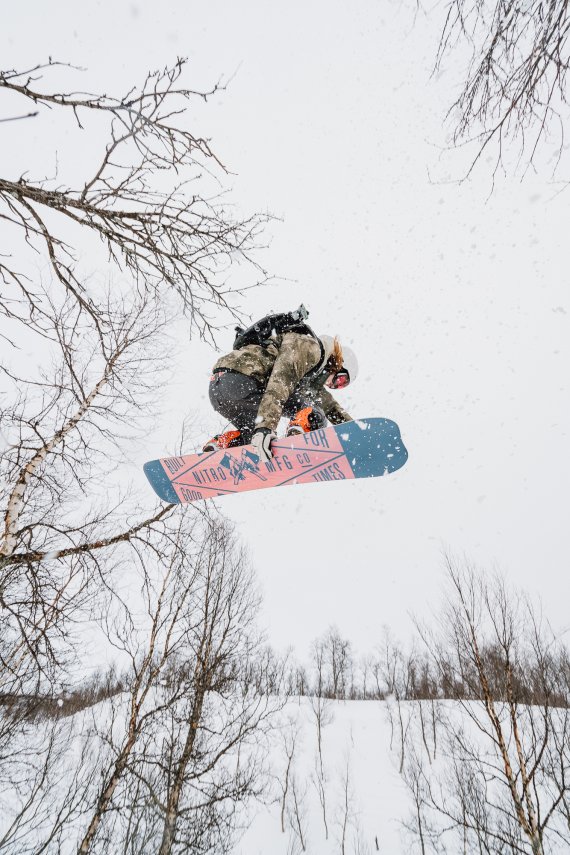 It isn't just the future collections that are embracing this pledge to the environment, the company has promised that all their packaging materials will be 100 per cent biodegradable no later than 2023. Bags, boxes and hang tags are typically regarded as trash since they have no second-hand value. Due to this, they often end up in nature, which increases the importance of them being fully biodegradable.
The best thing consumers can do for the planet is to care for their clothes and mend them when they need it. Then, when you feel that your old hoodie or jacket has reached the end of its life cycle, you can choose to either recycle it or put it in the ground and grow vegetables from it, should you want to. And should it for some reason end up in a forest or lake, it will eventually break down and become one with the soil rather than pollute it," said Zetterlund.
At present all Röjk's manufacturing-base is in Europe, and they make a substantial portion of both fabrics and finished products in Sweden, which creates jobs and leads to shorter shipping distances and minimized carbon footprint. It also puts us on top of the entire production chain.
"We are, however, not going to say no to production outside Europe if it means that it can benefit the environment even further. This can, for instance, mean minimized shipping distances and carbon footprint by moving the sewing of a garment to a location close to where the fabric is produced, instead of shipping the ready fabric across the planet for sewing, then shipping it again to a warehouse. However, the will always strive to work on the most local level possible, for the benefit of the planet and our home environment alike," he said.
A bold promise from a brand, set to inspire future start-ups and established brands in making a pledge for the future of the planet. The logistics for the bigger global players would prove impossible to promise a pledge at this level, however the growth in sustainable ingredients available ensures that they can at lest make their pledge too in using less packaging and biodegradable alternatives in trims, textiles and fibers to recycling programmed for existing garments that have had their day.