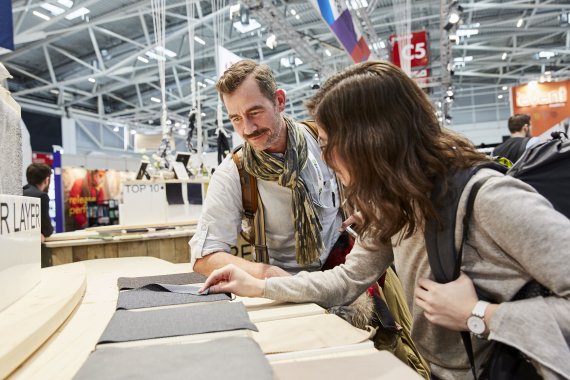 ISPO Textrends has evolved as the first port of call for seasonal sourcing at both ISPO Munich and ISPO Beijing, highlighting a variety of essential  sectors and key ingredients that define the winter sports and outdoors market, with designers and product managers value ISPO Textrends as high quality platform for future textile trends and innovations.
The seasonal jury meeting of international textile experts will convene in early November to select the final products from the increasing amount of application that will feature in the forum at the show. In addition, all awarded products will feature in the ISPO Textrends trend book, a valuable sourcing tool 365 days/year.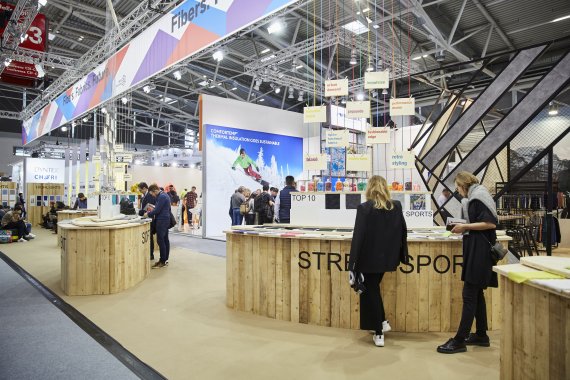 Three exclusive Mega Trends define the season for Fall/Winter 21/22. What should be noted, is that sustainability is not a trend, it is an inherent aspect of the textile industry, continuously evolving with the mission of delivering a smarter, cleaner offering as well as durable and high-level functioning apparel and equipment for the sports and outdoors markets.
Sustainability has to be smarter, it isn't just about recycled fabrics, there is a wider remit involved, from reducing carbon emissions, water and energy. So, let's engage, and collaborate for the season, in creating a cleaner and intelligent delivery, offering a strong development sustainability, without neglecting innovation, performance and creativity. Kicking off the season, the Mega Trends define the mood, crossing industries and attitudes, these moods embrace the diversity and demands of the 21st consumer.
From AI and robotics to big data, social media and cloud, the speed of digitalization affecting our lives continues to develop exponentially, a necessity that business and consumers rely on daily. App-happy consumers, with technology at the palm of their hands, both Millennials and the up-and-coming digital natives, iGen, make up a consumer base seeking instant gratification, and this is coming through in high level performance textiles, as an immediacy to function and performance features.  
A smarter landscape is emerging, as digital developments embrace blockchain management, moving the supply chain from centralized to global, creating efficient systems.  Intelligent textiles that react to every situation, protecting the wearer and ensuring a more efficient personal system, are becoming more prominent. The dizzying pace of artificial intelligence makes it hard not to feel overrun, but now is the time to take back some control. This mega trend is a combination of the benefits that AI can bring to 21st Century living without losing sight of humanity as a whole. 
CODE inspires us to think smarter, not just in the industry with the emergence of more efficient solutions, but with the consumer too, as their lives become more systematic and organized, as they reach that much lauded goal of a work/life balance. Good news for the sports and outdoors sector, as health and wellbeing, monitored by apps, encourage a healthier and active lifestyle, with sports and activities set to rise.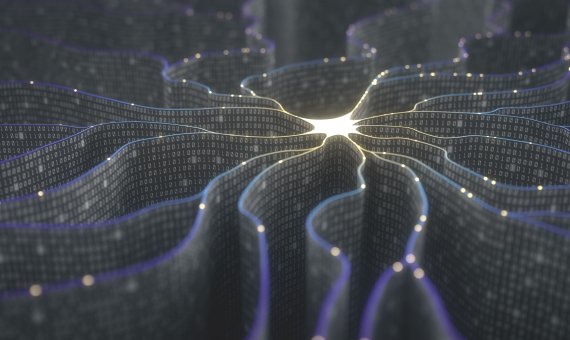 With the textile industry now on the right path to a more sustainable future, the R&D responsible for these cleaner solutions focused purely on that, leaving creativity on the back burner. Now we have the start of great ingredients that can be injected with a new approach. It's a fresh take on the industry that is set to generate exciting new ideas.
It is time to unleash the MOJO back into the market from the materials up, this time responding to the consumers growing dismay of the global 'sameness' that they find. Diversity is key, as a more unique approach is required, with customization a growing factor, combined with limited collections, collabs and drop collections. We need to feel a creative flow come through, from the simplicity of utilizing this season's color palette to becoming more innovative and audacious in textile design. 
Trims and accessories are an obvious option. It's time to get creative, in strikingly physical and optical combinations as well as on the ingredient front. Don't lose sight of the emotional appeal to the consumer, from optical through to sensory. It's time to inject a more daring spirit into the sports and outdoors markets.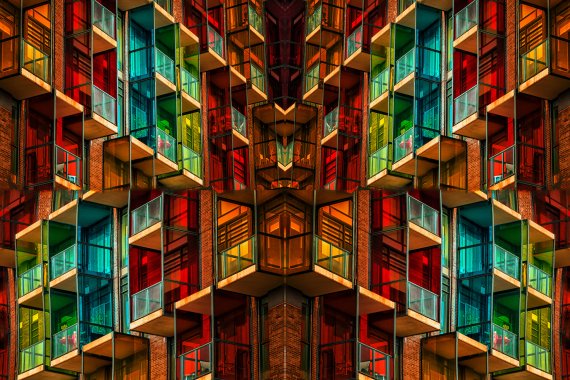 Never before has the consumer been so vociferous, both locally and globally. As brands embrace globalization, the sharing of ideas through international integration has persuaded the textile industry to change its ways, and it continues to do so - the push on sustainability in the sports and outdoors market isn't over yet. 
The traditional linearity of the supply chain has changed, with savvy consumers driving the change from "take, make, dispose" to "reduce, reuse, recycle". This social platform leads to greater social awareness and the industry at large is responding to issues on sustainability, in turn this open dialogue is also leading to a neutral and pared-down mood infiltrating society. 
Transparency and traceability feature here together with an open dialogue as brands explain the new sustainable, less obvious developments and manufacture closer to home.  A push in circular economy also drives new developments. We have to deliver to the conscientious consumer on all fronts, developing products that are part of a closed loop model: recycling, lasting design, reusing, repairing, donating.