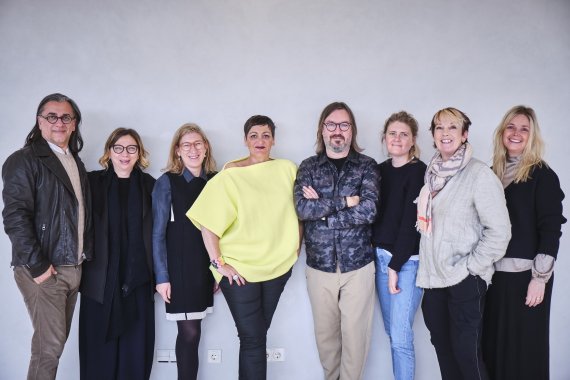 The mention of sustainability was prevalent throughout the day, but for positive reasons, for the jury it was clear to see that companies are pursuing more sustainable aspects without sacrificing performance and style.
"I am really pleased, first of all because I see interesting things, for me at least, coming from an angle where responsibility and sustainability is important, innovation today isn't just about performance for activewear, but a performance from the quality part of the materials," said Giusy Bettoni, CEO Founder C.L.A.S.S., adding that the transparency of the process and the choice of  new ingredients can take the performance and the quality of the fabrics to a much higher level.
Finding the jury meeting interesting and inspiring, first-time jury member Nora Kühner, Fashion Design Consultant, also noticed the subtle switch of sustainability from being special to being the norm. "What was outstanding to me is that sustainability, it is now, it is just in. It has become usual to make things more sustainable, and companies are bringing sustainability in from different angles and different approaches, which is really interesting to see."
Function and aesthetics combined in creating a new level of style in all the sectors, as while sustainability reigned it wasn't at the sacrifice of haptic or style. Lighter weight products continue to feature across the market. As Thomas Håkansson, Freelance Designer, explained, Spring/Summer isn't a big season but does see the demand for new developments. "I can see that the combination of sustainability with a nice hand without being too fancy is here, and that is something I have missed lately, the basic ranges but with sustainability which is a good sign. Extraordinary fabrics you see with improved hand feel, as people are looking for more light and versatile fabrics," he said.
Fellow designer Ali Ansari also noted the higher level of creativity involved. "There are some qualities that I would say are very clearly beautiful. I saw them especially, in my opinion, in membranes, second and base layers, those would be my three categories."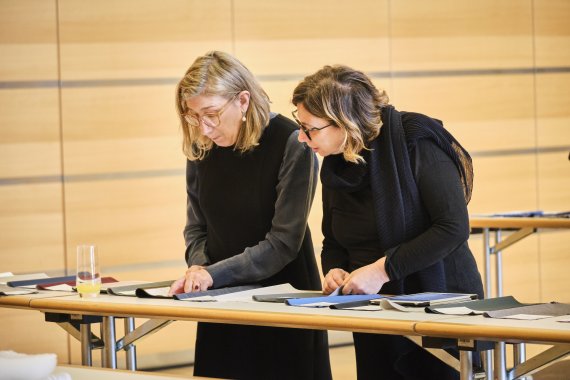 Functionality continues, with certain functional features rolling over from the Fall/Winter season but applied to lighter weight fabrics. DWR membrane technology offered protection on micro light rip stops, perfect for packable jackets and soft equipment throughout to lightweight insulation features to ward off the Spring chill featured. Base layers delivered in a combination of natural and synthetic qualities. Moisture management, cool touch and anti-odor were prominent as was the need for UV protection min the form of yarns and finishes.
"I thought there were some surprising new ingredients, like sea kelp, the reactive technologies stand out: heat reactive, photo sensitive, temperature reactive and the patterns, so that's kind of fun," said Sophie Bramel, Technical Editor World Sports Activewear (WSA).
"I am very happy to see the diversity of the sustainable side, new types of fabrics coming in, and having a great touch. In the early days of recycling you had to accept not quite nice things. In base layers we had some really nice ones, soft textures and nice touches," said Mia Tapio, Fabric Development Manager, Peak Performance. "Also, the ones I picked, they were on the final table - confirming we are experts here!"
For the first time ISPO Textrends will launch the season at Outdoor by ISPO in Hall B4, highlighting the latest developments selected by the jury for Spring/Summer 2021, followed by its popular participation at ISPO Shanghai.
In addition, the ISPO Textrends TrendBook with be available, illustrating the key trends for the Spring/Summer 21 season combined with all the innovative products, contact details and compositions of all the products complete with macro photos selected by the jury. Don't forget to order the essential TrendBook to start sourcing for the Spring/Summer 2021 season.