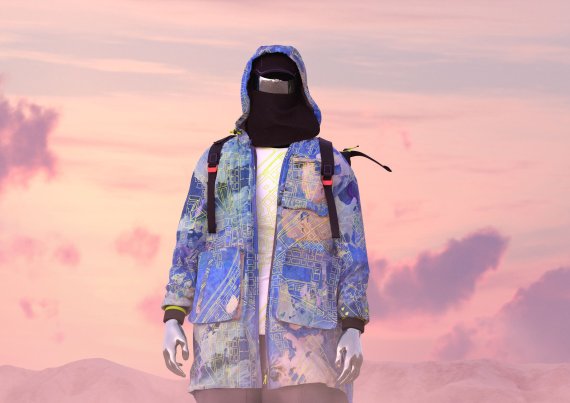 If one wants to determine the major guiding categories of fashion for the next few years, then two major drivers of change stand out above all: Sustainability and digitalization. No brand or retailer will be able to avoid them in the coming years. Sustainability and digitalization equally define and enable how fashion, production and consumer behavior will evolve in the future. These are the five most important developments:
The days of "one fits all" are coming to an end. This does not just mean that the fit of clothing will in future be geared more closely to the real body - for example through body scanning technologies or personal avatars. The collections themselves are also increasingly being developed for and with precisely defined target groups and marketed in an equally targeted manner. The spectrum ranges from the gender-free collection to clothing brands that block cell phone radiation. Li Edelkoort, an icon of fashion trend research, therefore sees small brands in a good position that only offer one product category, but are absolute specialists there and achieve a high level of relevance and credibility.
The fact that these collections are then produced on demand in the color of your choice represents the next stage in the evolution of fashion.
There are already a number of brands that are seriously addressing the issue of the circular economy, for example the subscription sneaker Cyclon from On or the cooperation between Bergans of Norway and Spinnova. However, the number of recyclable products is still negligible. The subject is enormously complex: it is not enough to use recycled materials for production; the finished product must also be recyclable at the end of its life. Either because mono material was used or because the individual parts can be easily separated from each other. The latter, however, is less successful the more robust and durable the product is. There are still some challenges to be solved here, especially in the outdoor industry.
It is clear that the industry is preparing to develop new processes for recycling - also because this will soon be required by law.
Today is organic, the future is regenerative. With a view to the climate goals in particular, this means that companies will not only endeavor to use sustainably produced raw materials, but increasingly also those that have been produced in a climate-positive way. These materials are attractive, because they improve the climate balance. Since their own products usually represent the largest item in terms of CO2 footprint for clothing manufacturers, it only makes sense to start here.
Taking cotton as an example, this means that it is only obtained from sources that use regenerative organic farming methods that help pull carbon back into the soil.
Patagonia already uses regenerative cotton and is promoting cotton farmers in the USA who have joined the project. The North Face is also moving in this direction.
It has been apparent for many years that digitization is changing retail and thus the way in which consumers come into contact with fashion. The digitalization of the supply chain will have an even more comprehensive impact as soon as a consistently digitized product development and product management strategy has been successfully introduced at all stages of the supply chain, which ultimately extends to the consumer. This allows fashion to react much faster to trends. In addition, the deceptively real-looking, 3D-developed products can be marketed online before they have even been produced. Digital imagery is revolutionizing the way fashion and clothing products are designed, presented and sold: Avatars change every element of the fashion world, from design to sampling to catwalk and social media campaigns. Prominent virtual models and social media influencers will redesign the fashion experience and create a completely new category that is already becoming increasingly relevant in e-gaming: digital clothing. At the same time, more automation in manufacturing will bring the production facilities closer to the markets. Salomon will start its automated shoe production in France this year and state-of-the-art knitting machines or 3D printers can produce entire products.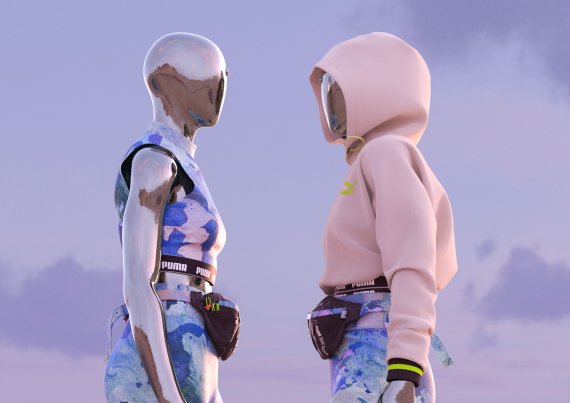 The Corona pandemic has focused our attention on health with unprecedented urgency. This interest will not simply disappear again. Instead, the desire of many to do something good for themselves is growing. For some time now, textile manufacturers, pharmaceutical companies and cosmetics manufacturers have been researching ways to integrate health-promoting functions into clothing. Active ingredients encapsulated in textiles are supposed to help against neurodermatitis, promote sleep or improve regeneration after sports, for example.
Antiviral or antibacterial finishes already play a role in sports to prevent unpleasant odors. After the Corona experience, they can help people feel safer. Some textile  manufacturers have responded to the pandemic by developing new products that can can reliably kill viruses and bacteria within minutes. So clothing not only protects, it becomes a virus killer. The first antiviral fashion products are already available, for example antiviral jeans for F/S 2021 from the Italian denim brand Diesel, or the first antiviral zipper from the Italian zipper specialist 2A Spa.