As the covid pandemic slowly creeps out in many parts of the world, interest in outdoor activities and the desire for (micro) adventure are on the rise. They reflect people's desire to return to a conscious connection with themselves, others and nature. And the popularity of outdoor athletes like Adam Ondra or Denisa Dragomir and extreme athletes like Mike Horn is also a sign of the mainstream's growing interest in the outdoor lifestyle. While in China niche sports such as Frisbee, skate surfing or skateboarding are being discovered by the younger generation, who are longing for outdoor activities after the Corona lockdown, the market in Europe is also adapting to the outdoor trend. For example, Columbia™ continues to work on the motto "Unlock the Outdoor for everyone", and during the last Milan Men's Fashion Week, Kway™ presented its outdoor-inspired clubbing collection. And that's exactly why Gorpcore and Mountaincore are two trends to follow.
What is Mountaincore and Gorpcore, anyway? They tap into the quality and ingenuity of the outdoor industry, from multifunctional clothing and layered looks to waterproofing and lightness to features like straps and buckles. But this is not just about merely playing with a new fashion aesthetic. It's also about embodying a fashion behavior to create a modern camper or mountaineer look for urban living. For example, after the last Winter Olympics, outdoor or mountain-related fashion, from trekking to snowboarding looks, has become so popular in China that specialty stores are sprouting up in Shanghai, including ABC Camping Country, for example. Nevertheless, both trends are not just about a love of the outdoor lifestyle, but are primarily social, cultural trends of urban living. Perhaps this is food for thought for the Asian market to also consider collaborations between outdoor and luxury brands à la North Face X Gucci.
The term "Gorpcore" (Gorp: acronym for "good old raisins and peanuts," colloquial expression for trail mix that is popular as a snack during outdoor activities) was first used in May 2017 in The Cut magazine, when fleece jackets by Patagonia went viral - thanks to some rap and hip-hop stars who combined their luxury accessories with the iconic outdoor pieces. Opinions differ in the industry as to whether this is just a short-lived trend or the beginning of fashion's new relationship with the environment. Let's hope for a collective breakthrough, especially in terms of the associated awareness for sustainability, nature and the environment.
From apparel to accessories, brands like Patagonia, Timberland, Teva, Van's, Aigle, Arc'teryx, Supreme and Palace Skateboard x CP Company lead Gorpcore's trends. Halti's latest ISPO Award-winning recycled and eco-conscious City Parka Bergga is also a very good example. Key pieces are ripstop rain jackets, puffer jackets, bucket hats with drawstring, wide pants or cargo pants, fanny packs and outdoor-look sneakers.
This trend was launched by the hashtag #mountaincore. It was ranked as one of the top 10 lifestyle trends of the year by Jing Daily, a Chinese luxury goods business publication. Inspired by "14 Peaks: Nothing Is Impossible," the documentary about the crazy adventure of Anglo-Nepalese mountaineer Nirmal Purja, and in response to recent closures and restrictions in China, not only outdoor lovers but Generation Z in particular feel a deep need for a breath of fresh air. Recently, these social trends have developed and evolved greatly. And the market is responding quickly. In the luxury sector, for example: In China, for example, you can go skiing in an outfit by Fendi or Prada and do your winter shopping right at the airport or at Changbaishan Ski Resort. But other brands involved are also reacting and have already created an entire universe: The biggest shopping malls held "Mountain Core Lifestyle Festivals." Guangzhou-based camping brand Mountain fever™ held a camping event last summer.
The most popular Mountaincore brands are Snowpeak, Millet, Vaude, Lagoped, Canada Goose, Moncler, Salomon, Mountain Fever and Yama Style. The Alpspitze Air 3L Jacket from Jack Wolfskin, which won the ISPO Award 2022 is the perfect example of the mountaincore trend. The functional, ultra-light jacket with sophisticated details, can be easily integrated into an urban look. Key pieces are also multi-pocket vests, winter sports or quilted jackets and also trekking-inspired accessories for smartphone or dog, as offered by the brand Topologie EU, are in demand.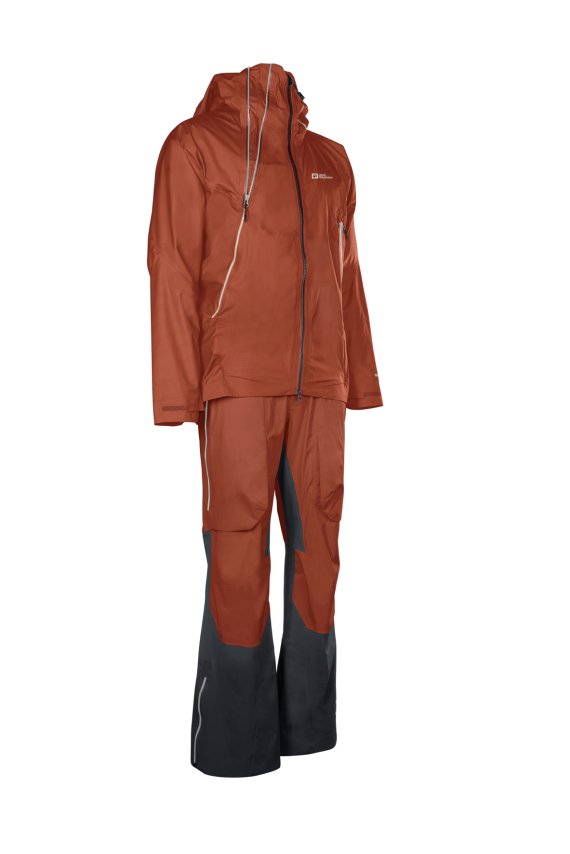 Located between survivalism and urban new outdoor practices, gorpcore and mountaincore trends are not just for those with a taste for the big adventure. Alongside mountain, forest and nature, they offer outdoor brands on the street and in urban life the chance to take an unexpected place in the fashion game. Is it perhaps time for outdoor and sportswear brands to go with the urban flow?