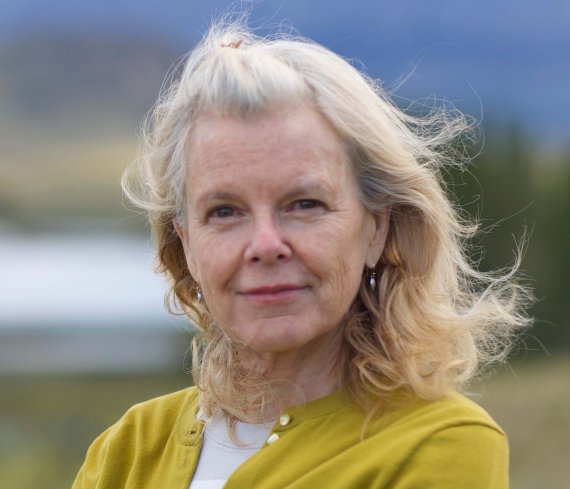 Kris Tompkins' life is strongly linked to Patagonia: At 28, the Californian became CEO of the outdoor brand Patagonia and made it one of the most sustainable in the industry. She left the company in 1993 and dedicated herself entirely to environmental protection. She and her husband Douglas Tompkins founded the Tompkins Conservation and with it several national parks in the Patagonia region of Chile and Argentina.
At the ISPO Re.Start Days, Tompkins spoke on the topic "From Brand Leader to Thought Leader". The talk is available as a webinar here.
Afterwards ISPO.com spoke to her about her idea of real sustainability and responsibility. Furthermore Tompkins gives advice to founders. 
ISPO.com: Was there one single "turning point" that made you transform from a CEO into an environmental protectionist?
Kris Tompkins: I would say it was a gradual process. I had always been an outdoors person, and Patagonia the clothing company always supported environmental causes. But it was only upon retiring from Patagonia in my forties when I started work full time to conserve land in southern Chile and Argentina with my husband Doug Tompkins in the early 1990's.
What is the most important advice in terms of sustainability that you give to a young founder who wants to create an ethical sports or outdoor brand?
Ethical choices are in everything from sourcing product and manufacturing to running a company with fair hiring practices, flexibility for families, etc. I don't have one piece of advice, but if it's worth doing, it's worth doing well. I think young founders need to think about the big picture, the impact that they will make on the world, and not only profits.
"We have to afford sustainability" was one of your sentences at the ISPO Re.Start Days. How can we put sustainability on the agenda of everybody? And are we even allowed to take those in responsibility who can not afford a warm meal for their children once a day? You mentioned the high unemployment rate in the US in the context of covid-19 at the moment. Brief: Is sustainability a "first world thing"?
It seems that when we talk about the 'cost' of things, we need to think about the real cost it takes to produce something, or run events, travel or whatever it is you're doing. There are the obvious costs, but what about the carbon footprint? If we always consider the big picture, perhaps we would be less growth oriented, and more concerned with lasting quality and real value.
The truth is, those with the most resources usually leave the biggest footprint, and those with the fewest have less environmental impact, simply by consuming less. The world's disadvantaged populations also disproportionately suffer from having to live in a polluted, degraded environment, so of course they care about these issues. They're inescapable. So, no, I would not call conservation a first world thing. It's having respect for the planet we've inherited and making sure our descendants and future species have clean air, water and a healthy natural environment.
"I like challenges" was also one of your statements at the event – how do you cope with the uncertainty that we are facing at the moment?
I may have said this during the ISPO event, but it's worth repeating. I just get out of bed and do what I can. It's all any of us can do. To do something not related to ourselves, to benefit the bigger picture. This is the only way I know to cope with uncertainty.
Right now, it's kind of a popular position to raise the voice for a more sustainable way of life. This makes it far easier to act in a way like that. What's your opinion about that movement?
The younger generations will inherit the mess that my generation and others have made of the planet and they are not happy about that. I completely understand them. It's great that they are raising their voice, striking for climate, thinking about making more responsible choices and holding corporations to account. I stand with them all the way.