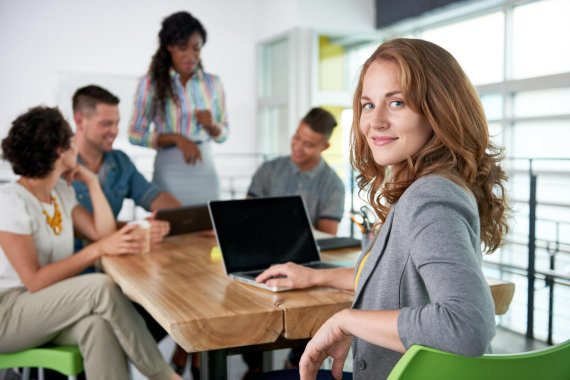 Content marketing simply means marketing which includes editorial content. Companies are desperately seeking communications experts who are able to share stories about the brand – text, images and video, on Facebook, Instagram, YouTube or the company's own website. 
Looking to get started in the sports business? Find the best jobs here at ISPO Job Market >>>
The success of content marketing has even been measured: In the "Content Marketing in Europe, 2016" report from market researcher Smart Insights, more than 700 European marketing managers selected content marketing as being commercially the most successful marketing tool for winning new customers and increasing revenues. Two thirds of those interviewed were seeking to increase content production through adding staff or using content agencies.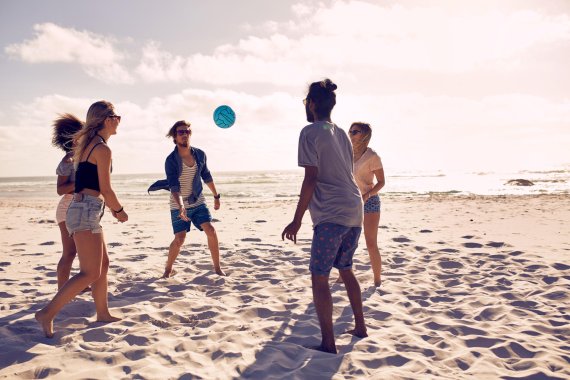 Content marketing works in a variety of different ways. Exciting content can be distributed really well on Facebook and through other social media channels. Whether in the form of a short text or a longer story, an infographic, a podcast or a video clip, great content ensures that the target group will recommend it to their friends and followers on social media. 
On top of this, high-quality content brings maximum visibility on search engines like Google. A good content marketing manager makes sure that content is written to match the search requests of the target group.
Content Marketing is a Must for Sports Companies
"Any serious sports company needs content marketing and the people who can create it. In this area, career entrants are just as sought-after as experienced specialists," says Andy Gugenheimer, boss at sportyjob.com and ISPO Job Market cooperation partner.
According to Gugenheimer, you need to be able to think quickly and strategically. "If possible, you also need to be familiar with a variety of formats, whether it's Facebook or video production, and you need to be able to work out which content and channel you should use for which target group!"
Content Must Reach Audiences at the Right Time
Let's look at the content marketer's roles in more detail. The aim is of course always to distribute the company's message as far as possible. This means meeting the target groups in the things they are interested in and reaching them through the channels they use. And all this must be done at the moment the target group is most receptive.
"A fitness app company like Runtastic knows, for example, that certain information will reach the target group better on a Tuesday. This is because after the weekend is over, people will not really want to be doing sport or going running on a Monday, but many will start jogging or using the treadmill again on Tuesday," explains Andy Gugenheimer.
Read here about the future challenges Florian Gschwandtner sees facing his company Runtastic >>>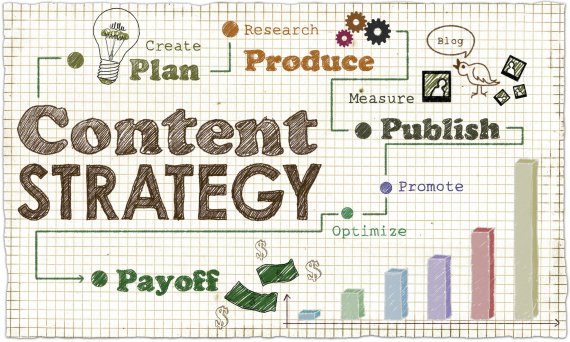 Commercial Success the Central Goal of Content Marketing
The message and story, which are what the content is comprised of, will also have more or less impact depending on the distribution form. Is the new sponsorship deal with a famous athlete information that would be best revealed as a top story on the company website and social media channels? Or would it be better for the CEO to reveal it first over Twitter? Or is an interview with the athlete on YouTube the best choice? The content manager uses specialist knowledge to give advice or make the decision.
For new products there is once again the question of whether to announce the news on the website first, or on Facebook – or both simultaneously. "Along with distributing the content as far as possible, content marketing ultimately comes down to securing the largest possible commercial success," says sports expert Gugenheimer.
Those working in content marketing should be oriented towards this goal – it defines their daily work. Good content marketing follows clearly defined KPIs, all within the framework of a strategy of clearly defined figures.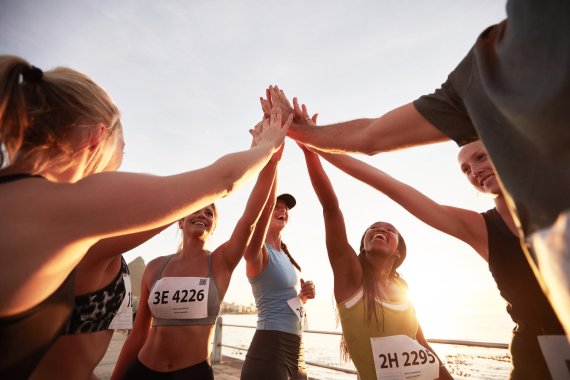 The Business with News: Just Like the Stock Market 
This multi-sided role of individually creating different kinds of content and communicating them to the desired recipients via the most appropriate channels requires those who have a strategic mindset. Those who can react and make decisions at speed. This is because information loses its value quickly. It only takes the athlete to post about his new sponsorship deal on Instagram, and then a blogger with lots of followers could snap up the news and receive all the attention.
"It's a really fast-paced business, just like the stock market," says Gugenheimer. Or more simply: How and where can I reach my target group quickly and win the information war? Information is a product that spoils quickly – and must be marketed in the best way possible.
Awake Curiosity Through Teasers
However, one must not forget that the content must also be well-prepared. The news or information must be packaged in an exciting way. The target group must not find the content boring or they will stop reading or scroll on. In many cases, the competition is established media – the website of a daily newspaper or TV programs and online portals.
Content marketing managers need to master the rules of digital communication. They must know how to use teasers and a clear, structured writing style excite readers and engage their interest, whether that is using short or long texts, through video clips or by blogs.
Such a specialist should also have a good knowledge of the industry in which the content (for example, content about a sports event where no actual employee from the company was present, only the content supplier) is to be bought. They must also no how to best prepare content for its individual purpose, for example ensuring the content contains the keywords which will make it come up in search engines.
Read here: Career Opportunities in sport for beginners and for specialists >>>
Content Marketing Managers Must Know the Scene Well
"The person being sought really must be a jack-of-all-trades," says Gugenheimer. Along with the tasks already described, there are still more requirements: "The task of detecting upcoming hot topics and news is a people business, especially in the sport industry. For this, a contact network needs to be built up. And you also need to be constantly talking to interesting people from the company and in the industry, so that you find out the stories as early as possible."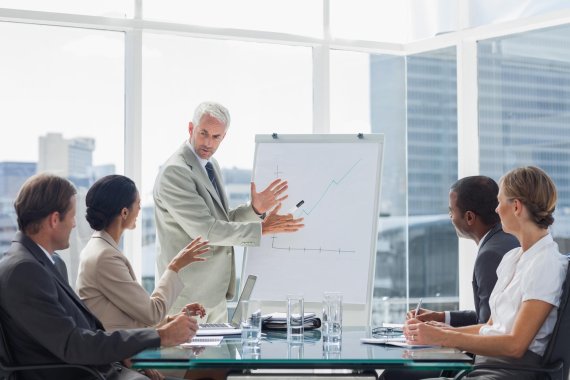 Pure social-media nerds are then out of place in this job. A content marketing manager must be part of the scene – if possible, on an international level – so not only behind a screen or on a mobile phone.
Routes into Content Marketing: Journalistic or PR Training
"For entry into this career, there is a clear profile regarding qualifications," says Gugenheimer, who also works as a headhunter in this area.
Basic training in journalism would make you suitable, as would training an a PR agency or additional training as a social media manager. Pure marketing or IT graduates could also be suited to the job if they also have appropriate experience, for example internships at online or content marketing agencies. Important is that you have a broad horizon.
Companies often use ISPO Job Market to find the right employees. Try it out here >>>
A Content Marketer's Salary: Fixed Salary First, Bonuses Later
Gugenheimer: "Content marketing is absolutely an ideal springboard, and not only for the sports business – it is a great ways into many other areas of business!" There areas include: digital marketing, app development, e-commerce and corporate communications.
The next step has an added incentive: In content marketing, you generally just get a fixed salary – but with the more clearly success-driven positions that come later on in your career, there are often highly attractive salaries, with bonuses on top!
At ISPO Job Market, you can find a wide variety of sports jobs: There will definitely be something for you >>>
Sports Manufacturer, Newcomer or Agency? Here Are the Differences
Naturally, the biggest and most well-known brands, such as Adidas, Puma and Nike, are highly sought-after employers for content marketers. Here, the work is often divided into different areas: Each content marketing specialist looks after one channel, such as Facebook or Twitter, and even then, the work is often further divided into individual sports and product areas, like football and running. And then also into different languages.
A tip from HR expert Andy Gugenheimer: "At small, trendy, emerging sports companies, the whole spectrum of roles is taken care of by a small team – it's very interesting and you can learn a lot very quickly!" Content marketing agencies that provide services for sports companies also offer a broad experience, often with many different customers and sports.
The conclusion: In the communications industry, the motto for many years has been "Content is king!" That surely won't stay that way much longer, even if new channels like Snapchat emerge for commercial usage and as moving pictures replace text. Those who want to work on writing a sport brand's success story must stay in touch with the times in content marketing!