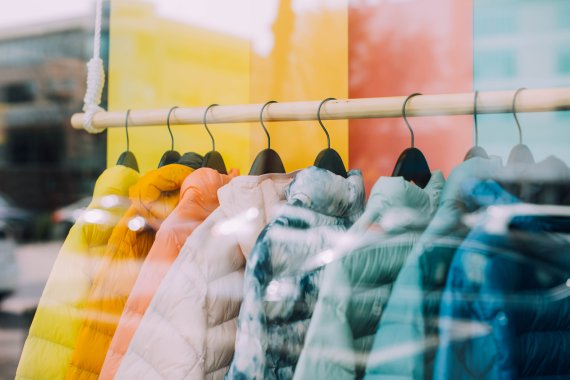 In a representative survey, 40 percent of outdoor enthusiasts say they prefer to shop at brick-and-mortar sports retailers as the Corona loosens. Both on-site and online shopping will be used by 31 percent of respondents. 18 percent still prefer to shop online. Thus, despite the pandemic, there has been little change in the shopping habits of outdoor enthusiasts. In April, 45 percent of respondents preferred shopping in-store, 35 percent both in-store and online, and 19 percent shopping via mouse click. This is the result of a YouGov study with over 2000 outdoor fans surveyed - commissioned by Schöffel Sportbekleidung GmbH.
This means that customers continue to strongly appreciate the advantages of stationary sports retailers - even though the shops had been closed for a longer period of time. Peter Schöffel, head of the sportswear company of the same name, is pleased about this: "The results of the survey confirm our assessment that the stationary specialist retailer will remain the most important sales channel for outdoor clothing in Germany. Of course, the "weights" had shifted towards online during the pandemic. Nevertheless, he says his company will continue to cultivate stationary retail partners as its main distribution channel. But he also says: "Stationary and online are not contradictory, by the way, but complementary channels, each with their own strengths."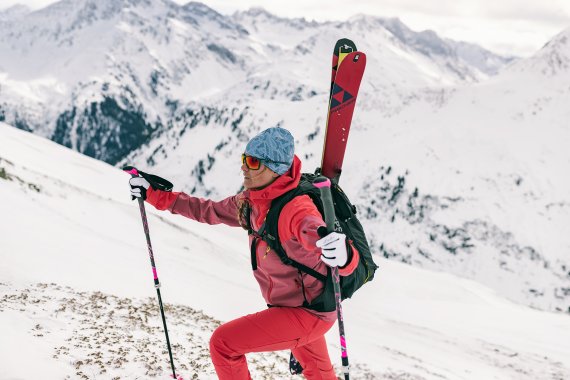 For 75 percent of those surveyed, being able to try on products is an advantage of shopping in stationary sports stores. 51 percent appreciate the competent advice and 43 percent the opportunity to compare and select outdoor products quickly and easily. Another reason why outdoor fans remain loyal to sports retailers, according to the Schöffel survey, is the "better shopping experience".
With the #supportyourlocalSport retail campaign, the family-owned company had tried to promote stationary retail during the lockdown. Now - with the openings - Schöffel is going one step further. For every single purchase Schöffel finances the planting of a tree. This is not only intended as an incentive to shop locally, but also to do something good for nature. The campaign applies to all purchases of Schöffel products in Germany, Austria and Switzerland - and will run from 11 June to 18 July 2021.
According to the German Retail Association (HDE), the easing of Corona restrictions is fuelling the general upward trend in German consumer behaviour. Consumers are in a positive mood due to retail openings and advancing vaccination campaigns. In addition, the experts expect that consumption momentum will also pick up again in the summer - this is expected to affect the leisure and tourism sectors in particular. And in general, according to the HDE, optimism is prevailing in consumers' economic expectations.
The holiday plans of outdoor enthusiasts should also provide a tailwind for the stationary sports trade: according to the Schöffel survey, 35 percent want to spend their holidays at home or in Germany (29 percent). In addition, 20 percent of those surveyed want to stay in Europe. Only six percent are planning a long-distance trip. In first place (44 percent) is an individual trip with an overnight stay in a holiday apartment or a camping holiday. About one third of outdoor fans can imagine staying in a hotel. And 15 percent are considering an active outdoor holiday.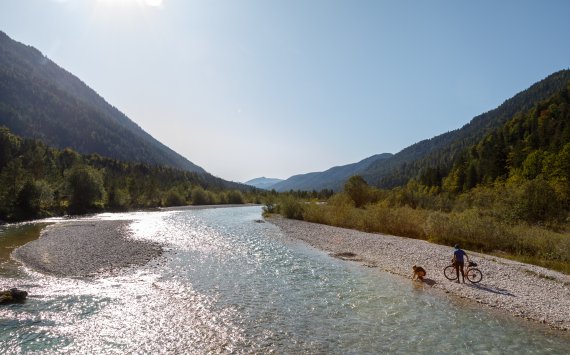 59 percent of the participants in the Schöffel survey said they wanted to do just as many activities after the Corona pandemic as before. Almost one in three even wants to increase their workload. For 70 percent of the outdoor fans surveyed, hiking was the top priority, followed by various cycling sports (48 percent in total) and jogging (32 percent). Peter Schöffel therefore predicts a sustainable trend: "The results of our survey confirm that outdoor activities have gained in importance - and will continue to increase."