"For the outdoor industry, circularity is especially important because we want to get people outside to enjoy nature." With that, Virginia Schraml of HEIMPLANET makes it clear that if we destroy nature with our actions, we as an outdoor industry are clearly missing our vision. The only chance for a future for the industry and nature is to break away from linear business models and make the end of a product life cycle the beginning of a new one.
One of the most important factors for making circularity finally work is provided by Petra Schweiger, Director Europe of Accelerating Circularity Europe in the panel "Sympatex x Accelerating Circularity Europe (ACPE): Challenges and opportunities of the circular economy." ACPE is a non-profit organization that serves as a catalyst for new circular supply chains and business models, with the goal of transforming end-of-life textiles into common raw materials. ACPE cooperates with numerous actors along the supply chain and knows that the most important first step is that everyone in the loop knows what impact he or she has on the circular system and what one needs to do to play a sustainable part in a functioning circular economy.
Does everyone really already know what really needs to be done?
When two industries meet and create a visionary network, it is clear: Now new ideas and solutions will be found! And for one of the most relevant topics in the circular economy: recycling. In the new, innovative Cross Industry Panel "Recycling strategies in the sporting goods industry - what's up? Status quo, opinions and solutions", Dr.-Ing. Julia Hobohm, Executive Board, IFAT worldwide and Kim Scholze, CSMO, Symptax spoke to each other. Why? To get to the bottom of the major problems of our time, such as climate change, waste and pollution. It became clear how important the exchange of knowledge between the industries is.
According to recycling expert Julia Hobohm, there are three ways to promote circularity and reduce waste:
Reduce:

Avoid garbage completely. After all, only no garbage is good garbage. The key here is not only to produce less, but above all to ensure the longevity of products through high quality.

Reuse:

Provide for reuse concepts, such as secondhand stores. However, good collection systems in particular turn out to be problematic. Even though these are also prerequisites for the third point.

Recycle:

Close the loop! Recycling is still one of the core topics of the industry and absolutely crucial for a functioning cycle. Nevertheless, the expert comments that truly sustainable recycling is lacking in the industry: "You never get clothes from clothes".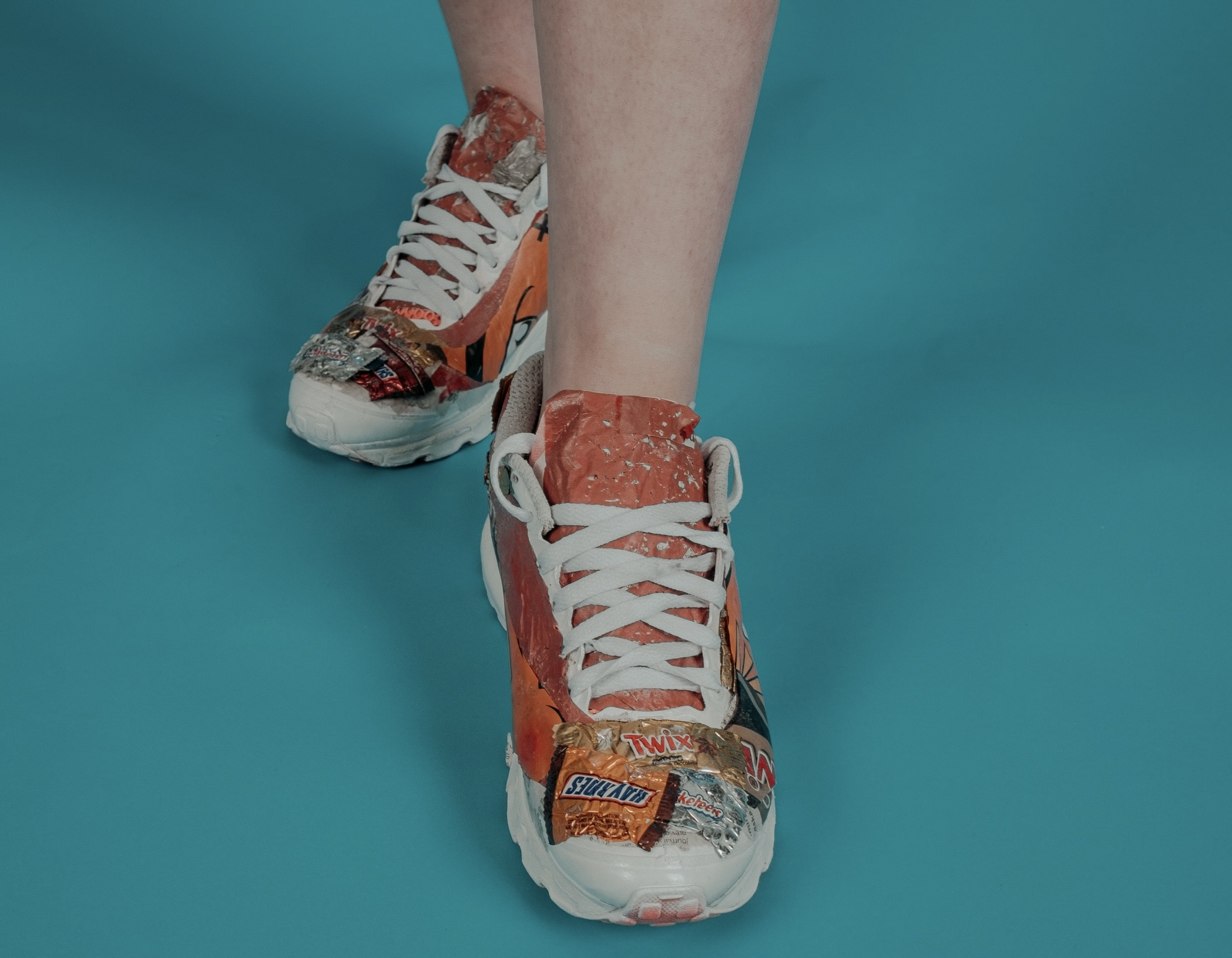 But what is the problem with recycling now? In the "Outdoor Industry Approach to Circular Business Models" Jane Turnbull, Sustainability Project Manager of the European Outdoor Group presents exciting results from an EOG survey.
"Who collects, sorts and recycles?", asks Kim Scholze, CSMO, Symptax. Rightly so, because as the EOG figures show, a lack of infrastructure and a lack of suitable partners are the second and third most relevant reasons for brands not to offer recycling services. Projects like ACPE are therefore also important factors and key players in the circular economy game for Kim Scholze.
"Our products are way too complicated to recycle!" According to Jane Turnbull, this is the answer most brands give when asked why they don't recycle or what challenges they face. That overly complex products are one of the main reasons for a lack of recycling is also emphasized by Julia Hobohm: "Performance clothing often consists of up to six different materials," she explains. Among them metals or sensor technology. A nightmare for recycling.
"Waste management is always money." Good recycling costs money, expert Hobohm points out. And that's the Main Challenge according to the expert. This factor also comes to mind in the EOG survey. However, the money needed at the end of the life cycle is reduced if efficient production for recycling takes place at the beginning, says Julia Hobohm.
Three words that Kim Scholze always emphasizes in the context of the problems: DESIGN FOR RECYCLING! A solution lies in the first step of the supply chain. And this is where mono-materials and natural fibers come into play. Products must already be designed in such a way that their resources can easily be kept in a closed loop. Products made from mono-materials are the easiest, most efficient and cost-effective to recycle, says Hobohm: "Designers and producers must go hand in hand with recycling plans.
Petra Schweiger from ACPE also made it clear in her presentation that there are recyclers in Europe, especially chemical recyclers, who are just waiting to enter into cooperation with brands. Nevertheless, the EOG results show that one of the most relevant factors why Brand does not recycle is the lack of suitable partners and the complexity of the infrastructure.
One company from the Sustainabiliy Hub that has had experience with the process itself is HEIMPLANET. With their backpacks made purely of mono-material, they create a small circular miracle. Virginia Schraml knows the challenges well: "This whole system is still in its infancy, because the recyclers are not yet prepared for it and certain quantities are also necessary. But we are also in talks with partners who also take back smaller quantities. It's the same with the backpacks. They can be sent back to us, we collect them, wait until we have a certain amount and then take them to the recycler to reuse the material."
Recyclers are waiting for brands, brands are looking for recyclers. The solution seems simple, doesn't it?
Gabriel Arthur, Chief editor, SUSTON shares in the panel "From Sustainability to Regeneration" what the next step of the industry is: Collaborations! Collaborations of all kinds, between brands, recyclers, collectors, and even between competitors. This is the only way to make the circular economy possible. And for this, the outdoor community must be taken by the hand and guided.
For Kim Scholze, too, it's clear that everyone has a different idea of what a functioning circular economy is and that each individual is part of the solution. What will make the difference from now on: whether the industry is just talking, or is finally getting started. "Working on sustainbailiy is fucking hard." Sums up Prof. Dr. Tobias Luthe, PhD. DRRS Program Director, Professor, Co-Founder, ETH Zurich, AHO Oslo, MonViso Institute sums it up. That's why the next booster for a sustainable future is cohesion. ACPE also shares their vision: we need to understand together what needs to be done, we need to learn together from each other, we need to experiment together. And even though it will be hard for a while: We need to leave linear models behind together.