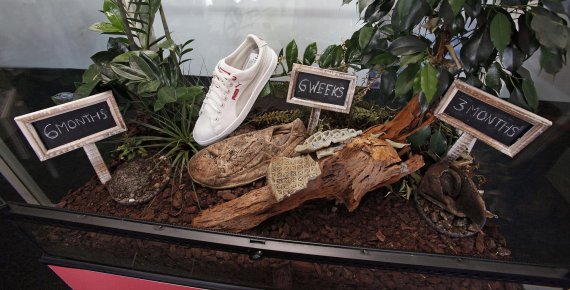 The idea is not new at all - in fact, it is as old as the earth itself. After all, there is no waste in nature either - everything is recycled in an infinite cycle. Why not try to transfer this concept to our economy?
The German chemist Prof. Dr. Michael Braungart and the American architect William McDonough developed the so-called Cradle-to-Cradle (C2C) concept as early as the 1990s to ensure the recyclability of products. It can be applied in all branches of industry, including of course the clothing industry. C2C distinguishes between biological and technical cycles: either the raw materials are broken down into biological nutrients by microorganisms and return to the soil, i.e. they are biodegradable. Or they are used again and again within the technical cycle to manufacture new products, i.e. recycled.
In principle, the longer an item of clothing is in use, the better it is for the environment. But what happens when it reaches the end of its life cycle? And what happens to the fabric remnants from production? Ideally, these textiles should be recycled. Here, too, the question has increasingly arisen in recent years as to how the eternal downcycling process can be halted?
The recycling of polyester is already the most advanced. Equivalent polyester can be recovered from pure PET without any loss of quality. However, it is more difficult with natural fibers such as cotton. This can only be recycled with a loss of quality and can then only be spun with new, because more stable, cotton fibers. Currently, the quota for a garment is 30 percent recycled cotton, 70 percent new cotton. Fortunately, there are more and more innovations in this field, and there are already the first suppliers of recycled wool or recycled down.
However, it becomes really difficult when the clothing is made from different materials. It is not yet possible to separate these mixtures by type. And there's another problem with recycling: the used clothing has to be collected and recycled in the appropriate way.
In Germany, this is already working quite well. More than one million tons of old clothes ended up in the old clothes containers here in 2016. According to the umbrella organization "FairWertung e.V.", this is supposed to be about 80 percent of all old clothes. More than half of these old clothes are no longer usable as clothing and are processed into cleaning rags, etc. About 10 percent of the old clothes can no longer be processed at all and end up in the incinerator or landfill. In the USA, on the other hand, about 84 percent of used clothing ends up in the trash, or 11 million tons per year. Many brands such as Patagonia, The North Face and H&M are therefore launching their own collection campaigns.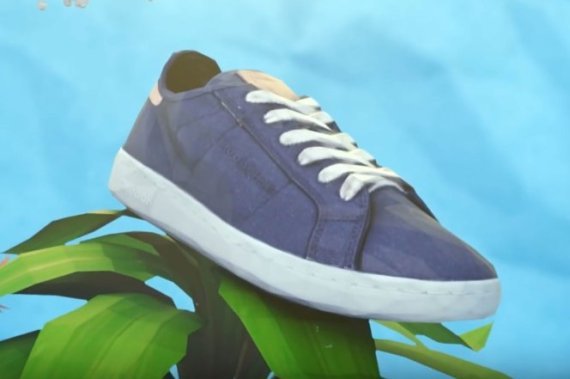 While the topic of recycling has preoccupied the textile industry for years and more and more recycled materials are being used in products (at Nike, 71 percent of shoes are said to contain recycled materials), biodegradability and compostability of textiles are still in the early stages of development. Petroleum-based polyester takes up to 400 years to decompose into microplastics, which continue to be dangerous and then cause damage, especially in the oceans.
A lot of research is therefore going into the development of bio-based synthetic fibers that can be obtained from renewable raw materials. They are intended to replace petroleum-based synthetics and ultimately also help solve the waste problem.
Biologically produced synthetic fibers are often biodegradable - though not all - and can be disposed of more easily. In this way, even blended fabrics of natural fibers and synthetic fibers can be disposed of without concern in the future. But here, too, is a problem: There are different composting processes, and not all of them are equally suitable. "Biodegradable" does not necessarily mean that the fiber is harmless in the form of microplastics in the sea. The mandatory labeling on textiles has also not yet reached the point where it would be possible to identify beyond doubt how the product can best be disposed of.
After all, the first companies are already thinking in terms of the circular economy. One of the pioneers is Puma, which launched its "Puma InCycle" collection in 2013. It consisted of a T-shirt, tracksuit, sneaker and backpack and was developed in collaboration with the Hamburg-based institute EPEA (Environmental Protection Encouragement Agency), which was founded by C2C inventor Michael Braungart.
Reebok is focusing on renewable resources and reported in April 2017 it plans to produce sustainable plant-based sneakers that are based on organic cotton and corn, making them compostable. "Ultimately, our goal is to create a wide range of eco-based footwear that can be composted after use," said Reebok Future CEO Bill McInnis. "We will then use that compost as part of the soil to grow the materials for the next line of shoes. We want to consider the whole cycle, on the principle of create from dust and decay to dust." The company successfully implemented its plan, laying a good foundation for sustainable farming.
Recycling management is a good approach to the recycling of materials and the legal basis, namely the Recycling Management Act, ensures target-oriented implementation. Nevertheless, it is primarily the innovative spirit of companies that is required to bring recyclable products into circulation and to implement the requirements in a targeted manner.
Below we answer frequently asked questions about the circular economy.
The circular economy is a production system in which goods are to be shared, repaired, reused, recycled and refurbished for as long as possible.
Recycling products that have already been used reduce CO2 emissions and are therefore also more environmentally friendly. In addition, recycling products save a lot of money and pave the way for innovative business concepts.