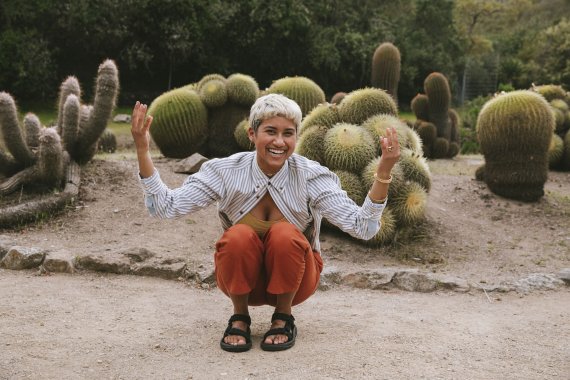 Since the mid-80s, action sports has been active as a distributor in the sports, fashion and outdoor industry. Starting back then with O'Neill, the company distributes various brands on the European market that previously had little or no visibility there helping them gain a foothold. In doing so, action sports follows a proven formula for success as a brand builder: For each brand in representation, the brand message is developed independently and separately for the European market in order to build up the respective brand here. Experienced sales representatives and a dedicated field sales force are then on board. "For us, it's always primarily about choosing the strategy that suits the individual brand so that its presence in Europe can grow," says Jochen Hoffmann, action sports Sales Manager for Teva, contigo and Exel. At OutDoor by ISPO, action sports will present the new collections of its represented brands. We were happy to take a closer look at what brands like Teva, contigo and Exel have to offer.
Teva has adventures in and around the water in its DNA due to its history. To prevent his shoes from floating downstream, a resourceful guide attached two Velcro watchbands to a pair of old flip-flops. Thus, Teva was born in 1984 on the rim of the Grand Canyon. In the years to follow, the brand has maintained the same pioneering spirit and continues to celebrate the freedom to explore.
It is also thanks to this pioneering spirit that Teva has much more up its sleeve than rugged outdoor sandals today. There is a huge selection of different models for women, men and also children. From trendy flip flops to other leisure shoes, the American brand has also made a name for itself in the fashion sector. 
If you think fast fashion, you are wrong here. With its sandals, Teva aims to produce pieces that will accompany their owners on outdoor adventures for years to come. The brand has reduced its water use in manufacturing and packaging and makes 100 percent of the synthetic straps on its sandals from Repreve® yarn, that is durable, quick-drying and water-resistant but also recycled plastic. This has given about 40 million plastic bottles a new purpose, transforming them into sandals. 
The sole is also designed for activities in and around water: thanks to the best grip, the brand's outdoor sandals keep you sure-footed even when the soles are wet. The molded footbed stays comfortable even when you're on your feet for a long time. And for those who prefer natural materials, there are also Teva models with leather straps, which are comfortable and durable footwear for everyday use in the city.
action sports also distributes the Finnish brand Exel, which produces a wide range of poles for Nordic walking, trekking, cross-country and also alpine skiing. Exel poles, thanks to their specifically designed models, cater to the needs of the beginner to the top athlete.
The company also has a unique history: founded in 1960 by three chemists, the name derives from "Explosive Electronics". After manufacturing composite products, the brand launched into the production of cross-country ski poles in 1973. The Olympics just three years later gave Exel its big breakthrough: 70 percent of all medals were won with the brand's lightweight carbon fiber poles. Since then, the brand has been one of Finland's largest sporting goods manufacturers and still focuses on innovation and the development of new products.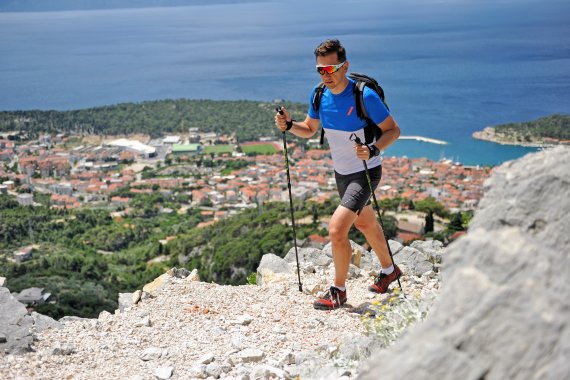 In addition to poles, the Finns also make discs for frisbee golf, for example. For those who don't know, the goal of frisbee or disc golf is to complete a course of typically 18 holes with as few throws as possible. As in golf, the players compete against each other in flights and start from a designated zone. From there, the players throw their discs in the direction of a metal catch basket. The next throw may be made from the spot where the disc landed on the first throw.
Different discs and targets are used, depending on the course, the distance and the condition of the track. Although the sport is also played professionally in its country of origin, the US, in many places it stands for relaxed and sociable exercise in nature, because everyone can play, from schoolchildren to the mature age. 
At OutDoor by ISPO, action sports will also have the Exel discs on display for visitors to try out. 
At the same time, there will also some news closer to the core of the brand on display. Nordic Walking poles with Exel Curved Technology and Crash Pads, for example, which can of course also be tested. The poles provide for better handling with an ergonomic adapted bend and also show that Exel has remained true to the brand core by combining innovative technology with clever product design.
Consumers want products that are intuitive to use and that actually work. That's why contigo's designers are also problem solvers, honing in on the best solution until, in collaboration with engineers, a product has been created that meets the brand's high quality standards. Whether it's developing new products to solve a potential problem that hasn't been identified yet, or creating a better solution for existing bottles, it doesn't matter. Whether one-handed operation, drip-free or leak-proof, contigo products should fulfill exactly what their owner wants from a drinking bottle or cup. In addition to thermal mugs and drinking bottles for outdoor use, the brand also produces bottles especially for children. At OutDoor by ISPO, action sports will be presenting the latest collection from contigo and with it thermo mugs and drinking bottles in a wide variety of sizes for every use.
At OutDoor by ISPO, action sports' distribution professionals will be available for individual appointments with interested brands planning to enter or expand their presence in the European market. Of course, interested retailers and anyone else who wants to try their hand at a round of Nordic Walking or Frisbee Golf are also welcome.