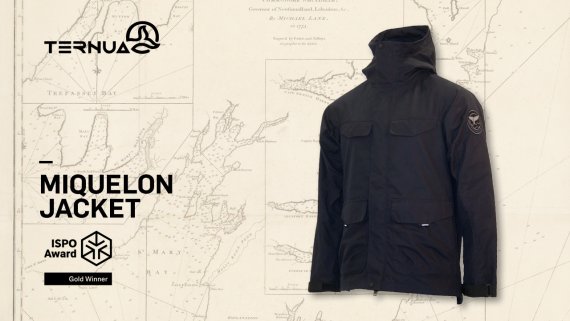 Ternua has developed an iconic jacket that tells the story of our history, inspired by the Basque whaler´s trips to Newfounland in the XV century. They call this land Ternua. The Miquelon jacket has a whaler spirit, protects the user from wind and water and at the same time protects environment and whales.
Ternua is a pioneer in the design of sustainably manufactured products. With the Miquelon jacket we have created a jacket that is designed for urban use, that is very functional and that conforms to the biological cycle of the circular economy. Made using only natural materials (100% organic cotton) and PFC free DWR. Ternua Miquelon jacket is a very atractive and technical product with a low carbon footprint.
This jacket is unique and represents the history of our Ternua brand and its essence "story of our history"
This jacket is unique and it represents the history and essence of the brand; we're closing the circle: "Inspired by the story of the whalers and their journey to Newfoundland, protection of people and the planet and protection of the whales".
Biodegradable jacket made with Ventile organic cotton on the shell and organic cotton on the linning.
We will be donating a percentage of the sales of Miquelon jacket to the protection of whales.