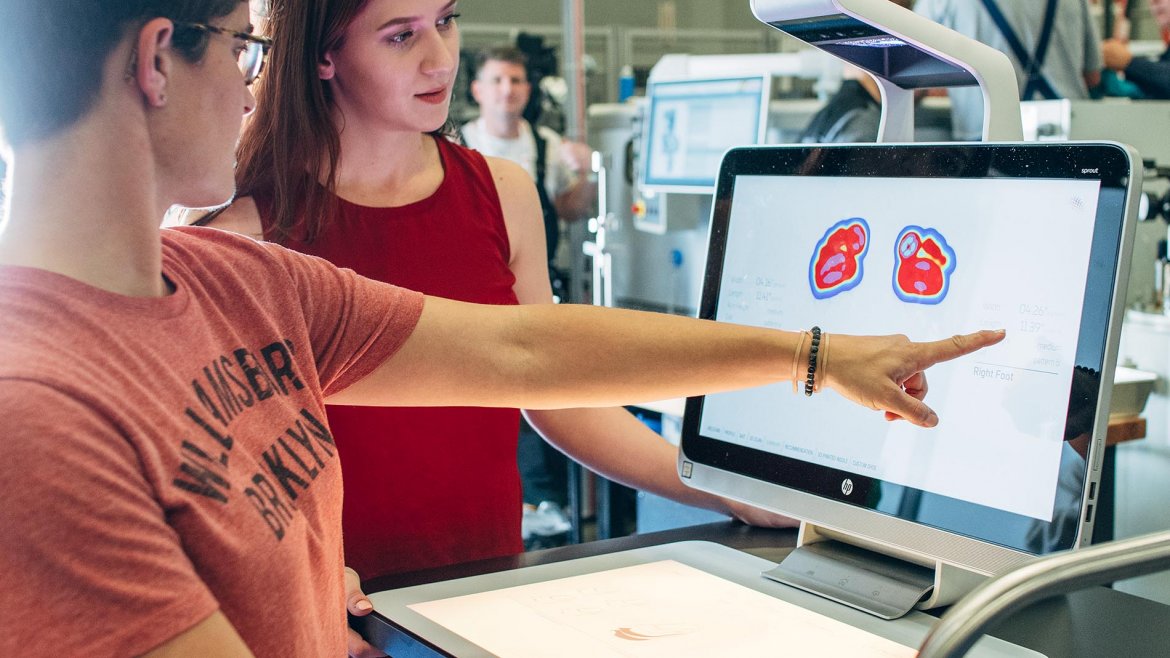 The FitStation powered by HP is ISPO Award Product of the Year of the segment Health & Fitness. It's an in-store retail solution that combines 3D foot scans with dynamic gait analysis and offers standard shoe recommendations, custom and 3D-printed insoles and adjustable shoes with variable PU injection mid-soles. The customer receives a truly bespoke product that is tailored to his needs – from size to shape. Everything is manufactured on site while the customer waits.
"The concept of individual custom-made shoes is trend-setting and enables the athlete to achieve new product quality", said Urs Weber, Running expert and part of the ISPO Award jury. In the interview with ISPO.com, Sarah Clevinger, Senior Business Development & Strategic Partnership Manager at FitStation, talks about the advantages of the new technology, the challenges to present an unknown process and the success after the ISPO Munich.
Just how did the development of your product come about? Has there been a moment that brought a flash of genius?
3D scanning and printing is big initiative within HP – but we needed a way to make real products, not only protoyping. That's when it clicked – if 77% of the world is suffering from foot problems, how could we help solve that problem? We started measuring feet using the 3D scans, and then combined it with pressure plate technology, and knew we were onto something. The next months were spent creating the end to end processes from analysis to actual production.
What feedback did you get on your ISPO Award from the outside?
We have received a ton of requests and inquiries since ISPO, including outlets like Forbes. There's a lot more immediate requests to put FitStation in stores worldwide than we anticipated.
What do you think ultimately won the jury over?
Our focus is on the customer. We are creating products to truly improve people's lives, not just become another collector's item.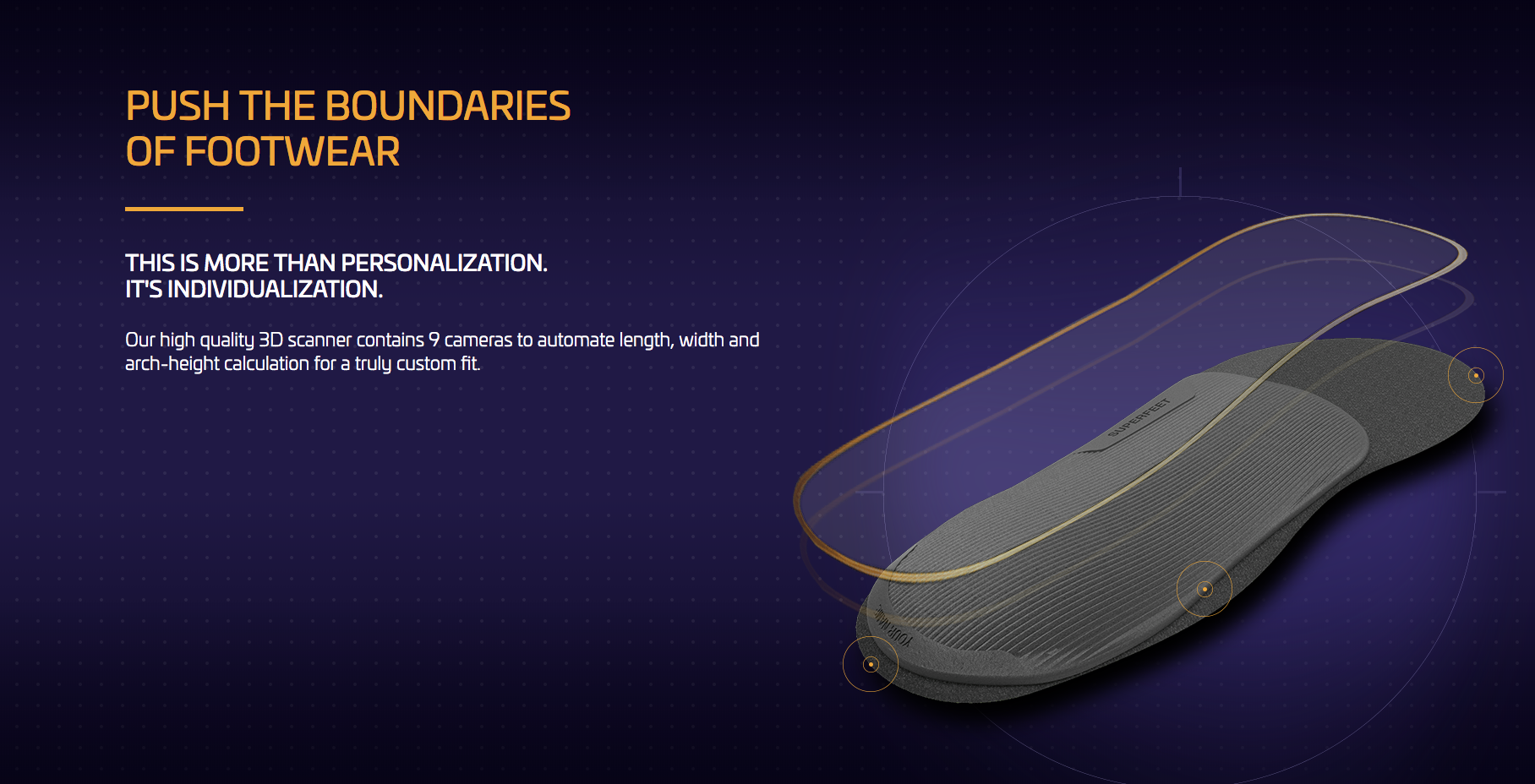 Did the win cause your marketing plans to change?
We gained more budget to build out the platform into an entire ecosystem, vs. only a recommendation kiosk. Now we are able to onboard new partners from raw material providers to manufacturers, and continue to evolve what individualization means for the customer.
How are you incorporating the win into your brand and product communication?
We are able to use it as a real proof point when talking to customers. With all new technology there is scepticism – what does custom footwear really mean? For some people it means you've chosen your upper color and that's enough. For others, custom is the closest fit, but not personalized to you. For FitStation, we are making shoes with a lot size of 1, where no two shoes will ever be the same, and we've proven that it's real by winning this award.
What weight does the ISPO Award have in the industry (B2B) and with customers (B2C)?
Within the industry brands get it. They understand what we're doing is something never done before. We don't personally market to the consumer, however, we are a technology provider, not a brand.
What are you hoping the win will do for you? Will you give us specific sales goals?
Name recognition and more brands joining the platform to create their own custom footwear.
Would you recommend participating in the ISPO Award to others?
Absolutely, it's a great way to have your product known.
Where do you still see potential in the business – especially when it comes to digital transformation?
FitStation is all about digital transformation and manufacturing, and have seen many brands also start to take design digital – from 3D print prototypes 3D cad design. We are also focusing on local manufacturing for in-time production, as consumers don't want to wait 2 weeks for their products to arrive.
Where is the market heading in your segment? Will tailor-made products further change the game?
Absolutely. You see this trend all over with people wanting to pay extra simply to put their name on their keychain or picture on their credit card. Moving past aesthetic customization into truly made-for-me products is the obvious next step.
How are you encouraging the innovative spirit in your company?
We make it a safe place to fail. We give people the freedom to come up with new ideas, whether they work or not, and to continue to challenge what is possible.
Where is your ISPO Award trophy?
Our ISPO Award trophy is located in the main area of our office building in San Diego, California, so visitors and employees can see it when they enter the building.