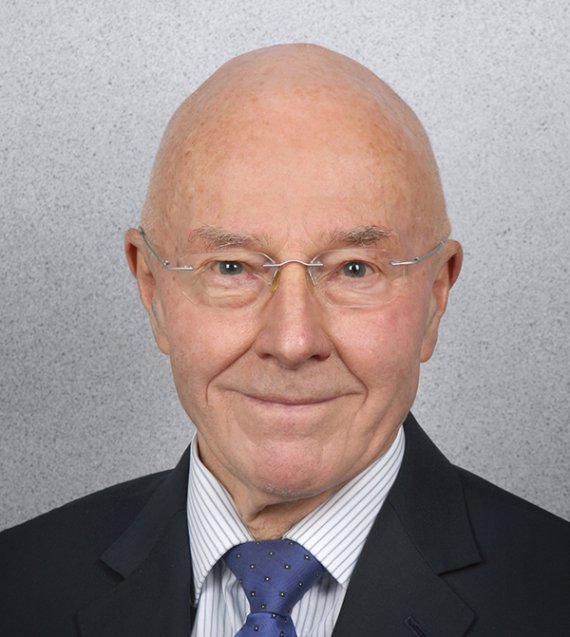 Hubert Schöffel, also known in the scene as "Wander-Papst", was a pioneer in the outdoor industry: in 1958 he took over the management of the Schwabmünchen-based company Schöffel in the sixth generation and managed it for over 30 years.
With his visions and his right feeling for the needs of his customers, Hubert Schöffel turned the sock distribution of the time into a successful and coveted outdoor brand that today stands for premium quality and tradition. Until the end he was an honorary board member of the management of the family business Schöffel and can still be found regularly at the company headquarters.
Outdoor clothing in bright colours
Placement of Gore-Tex products on the German market
Ski pants over the ski boot
Elastic corduroy pants
Zipped hiking pants
The fact that Hubert Schöffel, born in 1930, specialized in outdoor clothing is obvious when you look at his biography. His father was one of the founding members of the German Alpine Association and gave him his wanderlust.
The young Hubert Schöffel spent every weekend "from Friday morning to Monday evening in the mountains" - preferably in the Ötztal, Stubaital or Zillertal.
1804 Foundation of the company by Georg Schöffel (sale of socks and stockings)

1950 Opening of the 1st store

1961 Production of children's and men's trousers

1967 Consistent conversion of production to mountain and hiking clothing

1975 Market leader in hiking clothing

1983 Start of the successful cooperation with Gore-Tex

2017 50th anniversary of the Schöffel outdoor brand
Hubert Schöffel combined his hobby with his professional life in the 1950s. Talking to ISPO.com, he remembers: "Germany was a completely destroyed country. We only worked 50 hours a week. Gradually the fruits of this work became apparent, the first collective agreements came into force." 
The collective agreements also brought moderate prosperity, including sport and physical activity. At this point Hubert Schöffel knew that the time had come for something new: "I was determined to focus on sports, hiking and mountaineering and skiing.
The company employs around 230 people and generates annual sales of 100 million euros. It is headed by Peter Schöffel, born in 1961 - the son of Hubert Schöffel.