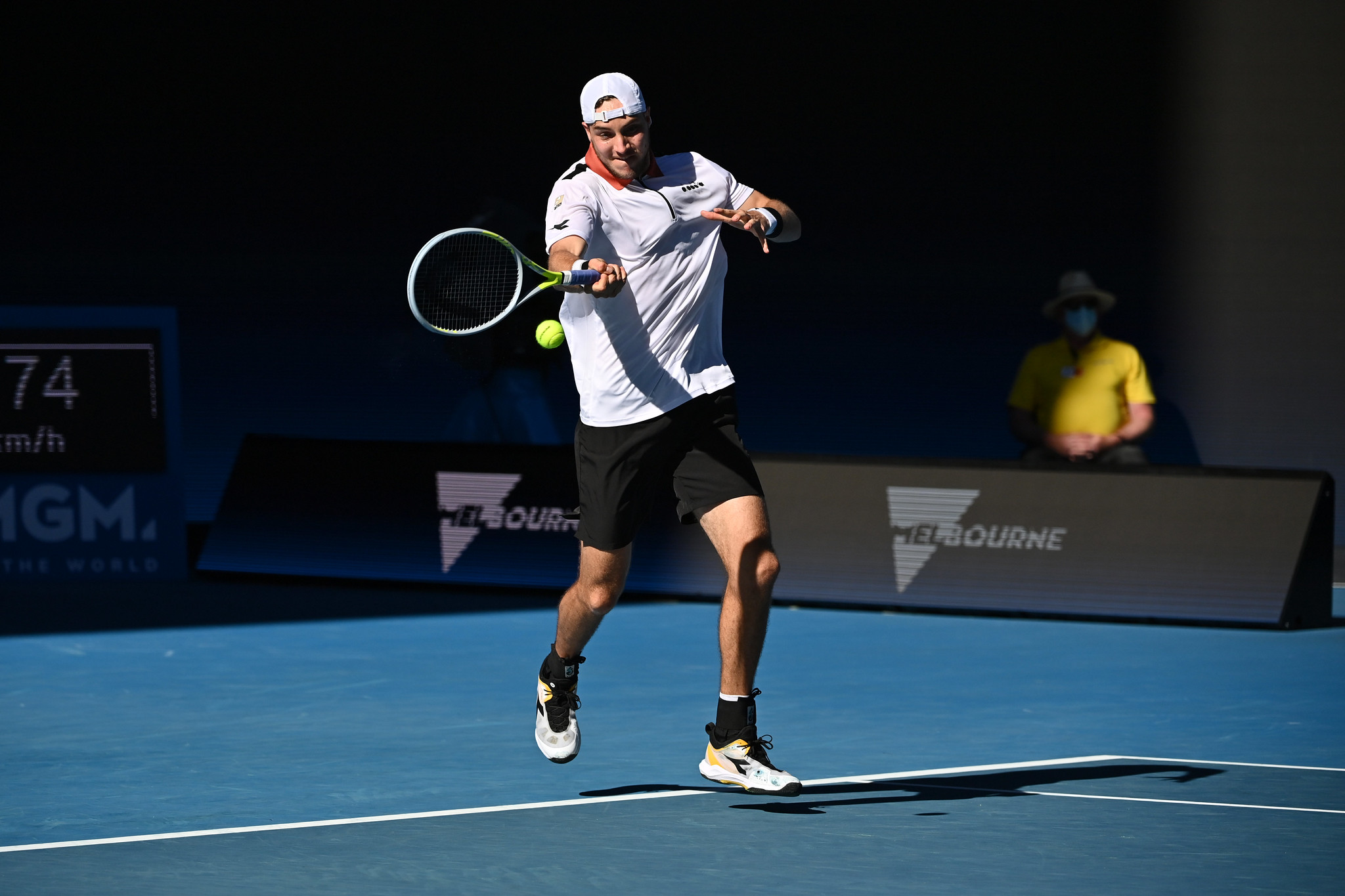 Jan-Lennard Struff is one of the 50 best tennis players in the world. The German number two behind Alexander Zverev has steadily worked his way up to the top of the world over the years. In May 2021, Struff, who is known for his hard-hitting serves and aggressive play, for the first time reached a final at the ATP Tour in Munich.
The 31-year-old spoke to ISPO.com about his first final, his risky style of play, and why the decision to become a professional tennis player is also a financial risk.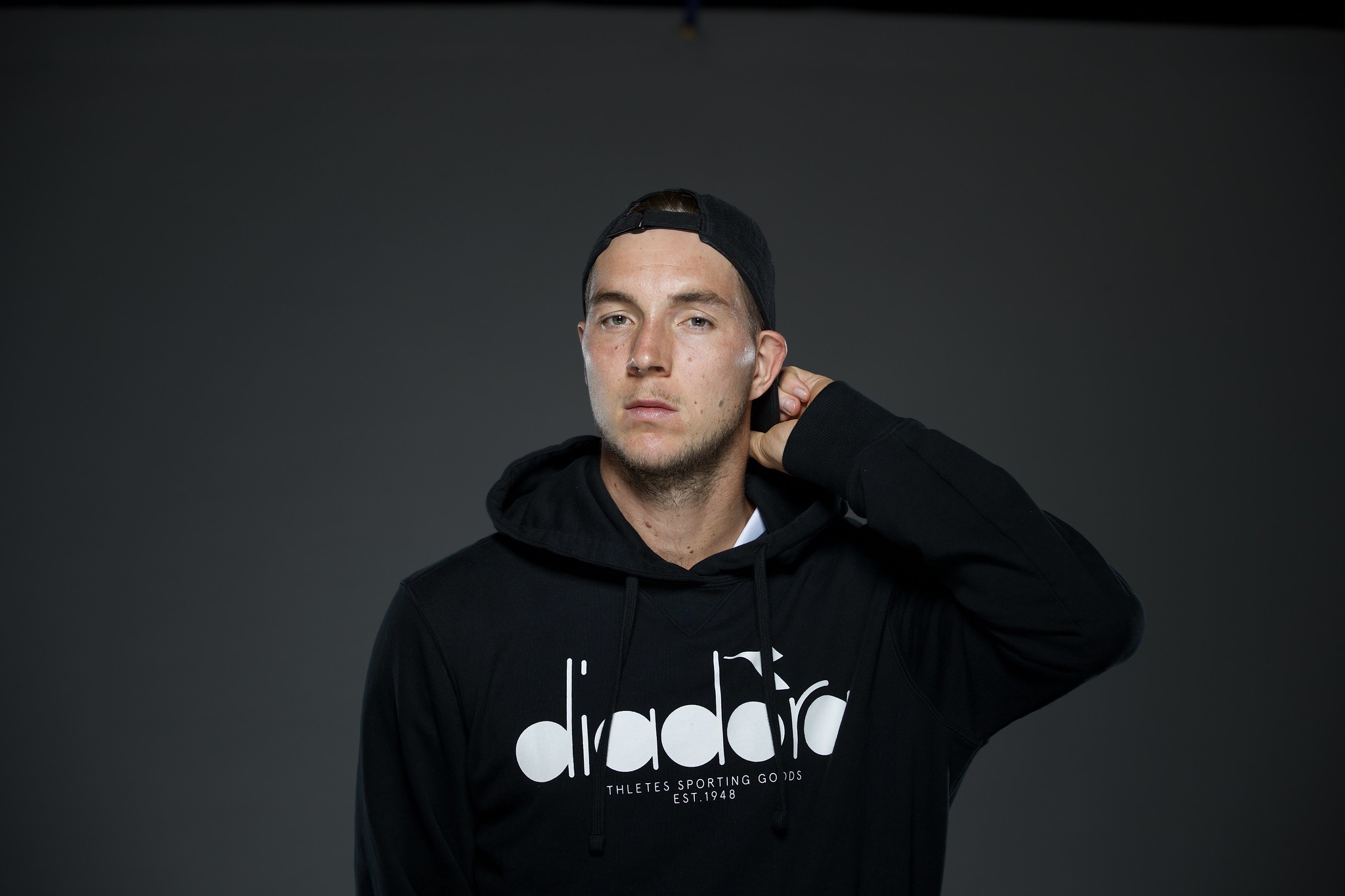 ISPO.com: You recently played your first final at the ATP World Tour in Munich and lost to Nikoloz Basilashvili. Is the disappointment still predominant at the moment or is your hunger for your first title on the tour all the greater now?
Jan-Lennard Struff: The day I lost the final,  disappointment was the predominat feeling, of course. I would have liked to win the title, that's for sure. To win my first title on German soil would have been awesome. Looking back to it with a bit of distance, I now think that it was a good week, that I can definitely build on it and of course am able win the title at some point.
Did your first final on the tour feel different on the court than other matches or do you completely tune out such thoughts?
No, being in the final is just something special. I was also focused on winning the match, of course, but playing in this match, knowing you're one of the last two players in singles, is special.
Would you say you're more of a go-getter or a tactician on the court? How do you express that?
I would say I have more of an aggressive style, going for the ball faster and forcing shorter points.
What is the right balance in tennis between following through with your game and adapting to your opponent's strengths and weaknesses?
You definitely have to pay attention to both. Being well prepared for your opponent, but still sticking to your own style.
How do you build yourself back up in the game when you realize you're making too many easy mistakes?
To build yourself up again, yes, that's not so easy. You always have to keep at it. Otherwise it doesn't work. So positive motivation in general is always very important.
You've already played several matches against the Big Three, so far still unsuccessful. How did you perceive it on the court? In duels against Federer, Nadal and Djokovic, do you have to take even more risks than usual to see the light at the end of the tunnel or are you crushed by them?
Yes, of course you know who is on the other side and then more balls than expected return. Then you have to take a bit more risk or sometimes you feel you have to do a bit more - or at least that's what's playing in your head. And of course there is a reason for this way of thinking as the three of them have earned a lot of respect - and you in a way play against that respect.    
You once said in an interview that you were "never one of the best young players in Germany. Did you have a plan B in case professional tennis didn't work out?
I had a plan B in my pocket, I graduated from high school and if it hadn't worked out with the breakthrough, I would have studied something. Maybe I would have gone to college in the U.S. or I would have stayed true to tennis in some other way.
Was there a moment or a match when it was clear to you that you would make it to the pros?
That I was going to turn pro? No, it was a process, I would say. After school, I just didn't know how good I was. I wasn't as good as a lot of people when I was younger, but then it became clearer that I could beat some people like that. Then you feel that.
At the beginning of your career, you played in 20 ATP tournaments, only to be eliminated in the qualifying rounds before making it into the main draw for the first time. What kind of financial risk do you take as a tennis pro, especially at the beginning of your career?
At the beginning of your career, the risk is naturally very high as tennis is a very expensive sport. You have to invest, otherwise you can't get very far. And that's why it was clear that it had to be done. The coaching costs, the travel expenses and all the other costs are enormous sums that can hardly be compared with other sports. Without support, without my parents, my sponsors, I would not have been able to play tennis professionally. Fortunately, I was always able to keep this burden away from me very well, I just wanted to play tennis and my parents didn't put the pressure on me either. 
And then almost the entire past tennis year was cancelled because of COVID. Many professional and junior players suddenly couldn't earn any money on the court ...
Of course COVID was not good for the us, as a professional you have only limited time for your career. A lot of prize money was lost. Nevertheless, we tennis players are still able to practice our sport, fortunately, and we are better off than other athletes.
How does this financial risk affect you on the court?
I've been able to keep it away from me quite well, I'd say. If you want to go the distance, when you see the amounts you can win, sometimes it's beneficial and sometimes it's not. But in general, I've been able to block that out pretty well.
When did tennis start to become financially profitable for you? 
In Germany, of course, you get a bit of money if you play in the national league and can then use it to finance tournament trips. It always depends on how much you invest and how much you make. That's why I would say that it became lucrative from position 200, 150 on in the ATP ranking. After making it into the top 100, playing became really lucrative.
Off the court, you're doing a lot to fight climate change. How can players and tennis organizers set an example?
I think it's important to stand up for the environment, and I've become aware of that more and more in the last two to three years, because it interests me and you can get involved. Marcus Daniell, a New Zealand tennis player, has set up an organization to encourage athletes to get involved in this issue. And I'm happy to support that, too.