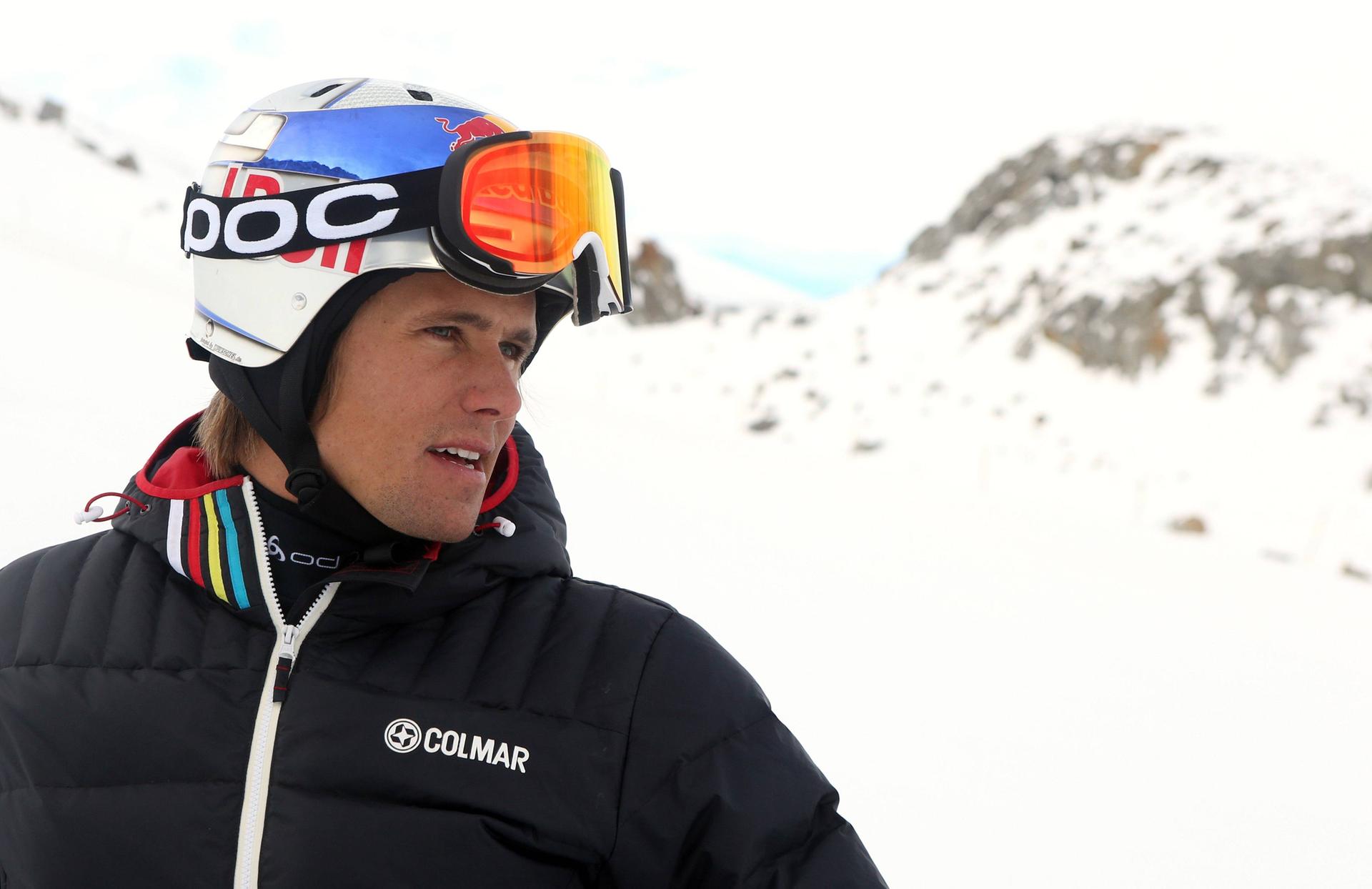 Who is Jon Olsson?
During his competition years, Jon Olsson was one of the best freestyle-skiers in the world. He did win a total of 9 medals at the X-Games. Despite hardly competing anymore, Jon still has an enormous impact on the global freeski scene.
His YouTube channel has more than 1.500.000 subscribers, his Instagram account is followed by 1 million fans. But the 39-year-old Swede is a very successful business man as well.
In 2012 Jon Olsson skier founded the brand "Douchebags" alongside his business partner Truls Brataas, a Norwegian product designer. The company has specialized on intelligent travel solutions for action sports gear, which was awarded an ISPO Award in the category Ski in 2014. ISPO MUNICH has been part of this incredible success story from the get-go..
Jon Olsson: Defining Meeting on a Surfboard
ISPO.com: Pro skier, entrepreneur, influencer, YouTuber? Who is Jon Olsson?
Jon Olsson: I am a former pro skier, who now does a lot more than skiing! I still call myself a pro skier and will do that for as long as I can do a double flip and someone pays me to ski. I started building brands 15 years ago with no education and knowledge, so its safe to say I crashed and burned a few times. But the more you try the more you learn. 13 months ago I started doing daily Vlogs and that has now become my main job in life. So I guess I am a skier, an entrepreneur and a YouTube- and Instagram influencer.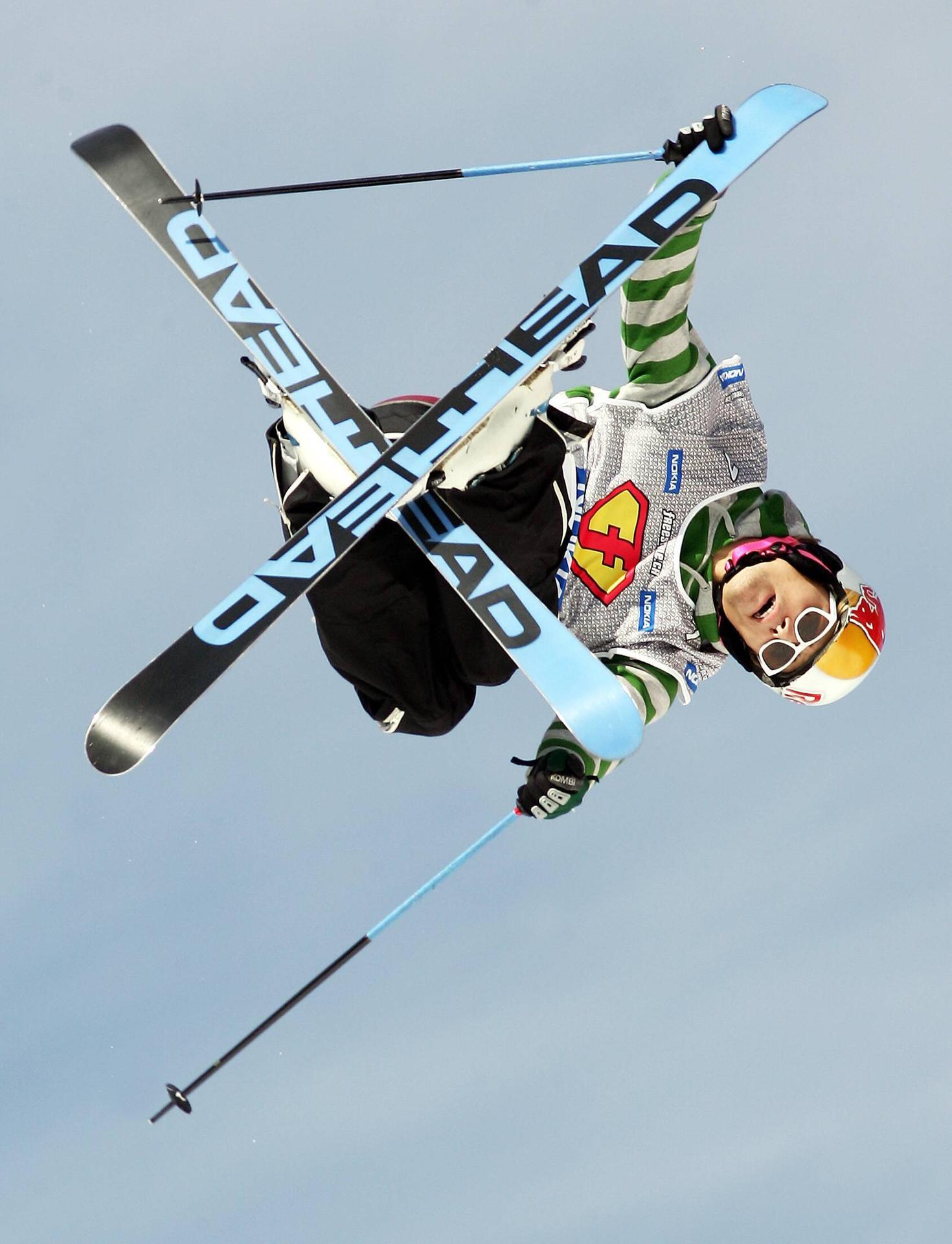 Jon Olsson about Douchebag backpacks
Your passion for skiing, surfing and traveling the world or rather the pain of carrying bulky bags were the reason for the launch of your Douchebags company. How did you meet your today's associate Truls Brataas?
I met Truls while surfing with a group of friends off the west coast of Norway. We started talking about our mutual passion for traveling the world in search of epic skiing, and ended up relating to the same painful luggage problems when traveling with a bunch of ski gear. And that's when we came up with the idea.
Can you tell us a bit more about the first steps, the phases of development of Douchebags, from first idea to research work to prototype?
We started by interviewing more than 150 skiers, snowboarders and surfers to uncover what the core users really need from their travel gear. We talked to shuttle drivers, train conductors and airline companies, to learn how to make travel gear better suited for all aspects of transportation. In January 2012 we released the very first Douchebag for the public.
ISPO MUNICH part of the Douchebags Success Story
How has ISPO Munich influenced the future of your company?
Douchbags was nominated in 2012 as finalist for the ISPO Brandnew Award in the accessoires category, which gave us a huge boost being a Start-Up. The international attention we received through ISPO Munich as a newcomer was as overwhelming as it was path-breaking.
After the trade show our sales in the international markets soared through the roof. Our skibags were entirely sold out within two months! Ever since, the Douchebags family has grown, with both product and employees. 2014 our original skibag "The Douchebag" won the ISPO Award in the category backpacks & bags (ski segment), 2015 our website won the ISPO Communication Award. In one word: ISPO Munich has been a substantial part of Douchebags.
Jon Olsson about the name "Douchebags"
Why did you choose the misleading name "Douchebag" for your first product and even more – "Douchebags" – as today's company name? Quite an irritating name for such a smart product. Is the name a kind of a hurdle or barrier within the English-speaking countries and markets such as US?
We have to explain this quite a bit more often in the US than in the rest of the world, due to the fact, that the word brings out some other associations there. Early on, when we set out to redefine travel gear, the word "douchebags" came up. We had a laugh about it, and we thought: "We can't call ourselves that!"
Later on we did a contest on my blog about the name, where we got several hundreds of suggestions. During that contest, "douchebags" came up many times, and it got us thinking: "Is it possible?" In our company guidelines we have "redefining" and "rebel" as our main goal, so if you want to take on the big guys, why not make sure they notice you? And so we decided to make a fuzz and go for it. 
So the cheekiness of the name is provocation and therefore pure purpose?
We knew that all who hear the name will remember it. A good thing for a small start-up from a country that people think is the capital of Sweden, isn't it? So that is how we decided for the name.
Can you describe your work as a CVO (chief visionary officer) in a few sentences?
I am the main shareholder of the company. It means that I have a central role in product development and in the company's strategies. 
Five years after having established Douchebags - how many people work for the company today? In how many countries is Douchebags available?
Today we are twelve employees with a Headquarter in Oslo, Norway. Douchebags is available on web in Europe, US and Canada, and in some retail shops all over the world. Today we have eleven bags on the market, but we are growing in these numbers as well. News coming up!
Do you already earn money with the company?
No, actually I don't earn any money with Douchebags, everything is being re-invested.
Jon Olsson: "I was a horrible writer. So I started vlogging."
Besides being founder of Douchebags you are very successful as a YouTuber. Why did you start your own YouTube channel?
I started Vlogging back in 2007. I did Vlogs instead of blogs back then, as I was a horrible writer. At that point it was basically just ski stuff I shared. I got the idea when we were shooting in Norway and it took us 5 weeks to hit a jump as we had the worst luck with weather. I then felt that I wanted to show the backside of ski movies and what it took to get the shots everyone saw in the movies! A year and a half ago I was watching these old videos and felt that it was incredible to have the memories on video. So I decided to start it up Jon Olsson You Tube channel!
With actually more than 700.000 subscribers on YouTube your activities as a creator seem to be quite a good business.
Now it has turned into a business that is more valuable then my ski career ever was. So it's kind of crazy how that happened without a plan! But I guess when you put your heart into it and work 20 hours a day, 365 days a year, there is an outcome. A few weeks ago we went down to 4 Vlogs a week to have more time to work with Douchebags, as the design work I do there is what I enjoy the most out of all the work I do!
Jon Olsson about his social media followers
Who are your followers?
It's a huge mix of everyone! I meet people, who do not care about skiing at all, but they follow me. So could be cars, could be travel, could be lifestyle. On Jon Olsson Instagram, the followers are: 76% men, the biggest age group is 18-24 closely followed by 25-34. Then 13-17 and right after that 35-44. On YouTube: 79% male. 16% Swedish subscribers, 11% US, 7% German as the top 3 nations.
Aksel Lund Svindal, Eva Walkner are – beside many others – Douchebags ambassadors. How can a small company from Norway afford to pay them? 
Aksel is actually a partner in the company. And as of today we have around 200 top athletes using our douchebag backpack for their everyday use and we continue to expand every year. We have managed to achieve this despite the fact, that we are still a small company and don't have the budget to offer financial compensation; instead we provide them with bags.
And it's an amazing feeling, having people coming to us, asking to be a part of the Douchebags family. They are all very passionate about the brand and we are lucky to have so many people believing in what we do, from world leading athletes to fans who have been with us from the first start. 
Does Douchebags cooperate with other influencers besides from sports?
We love to support passionate photographers and influencers, and do it as much as we can.
What is Jon Olssons Net Worth?
The Swedish professional freeskier, alpine ski racer youtuber and company founder Jon Olssen net worth is estimated and reported between 6 million and 15 million USD.