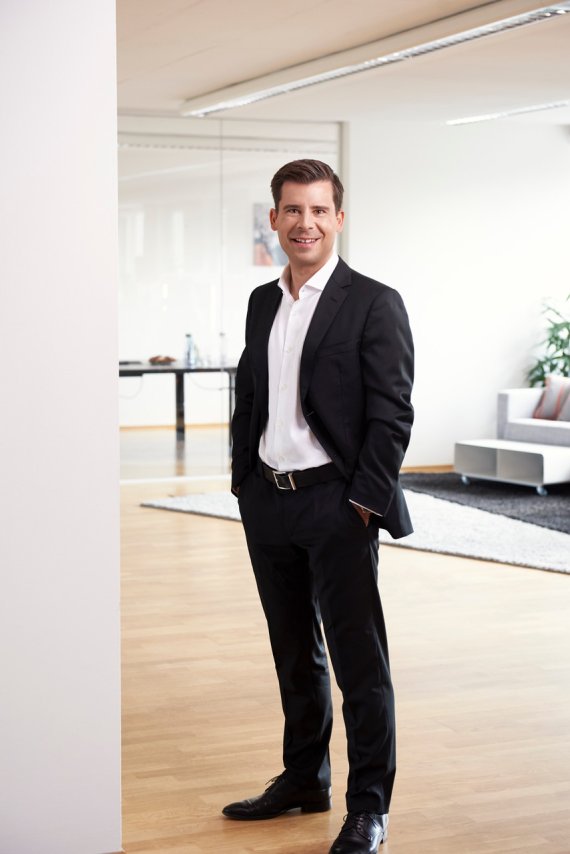 But do sports start-ups have to put aside their nonchalance and enthusiasm in order to receive money from investors? Felix Haas is a start-up founder and investor. He also organizes the Bits & Pretzels festival for business founders. As someone who has successfully invested in a sports start-up before, he explains what start-ups in the sports business should pay special attention to, and what mistakes they should avoid at all costs.
The sports business is often a bit more nonchalant that many other sectors. To what extent should start-ups from the world of sports conform to traditional business etiquette — during a pitch, for example?
Felix Haas: Not at all. Come as you are. The most important thing is to appear authentic and to feel at ease. That's the only way you can win people over, in my opinion. Whether that's in a suit or in sneakers, it doesn't matter.
Two types of founder for economic success
Entrepreneurs who create start-ups in the field of sports are often athletes themselves and have great passion for their subject. Why is that an advantage or a disadvantage?
One advantage is definitely the eye for the target group and the details of the product. Often, though, what's missing is the proper business point of view. In the end, of course, what matters is business success: a sustainable, long-term and, above all, scalable business model. In my view, the combination of these two kinds of founder is ideal.
Founder of Runtastic and Adidas CEO discuss start-ups at Bits & Pretzels >>> 
You yourself have invested in a start-up from the world of sports with Vice Golf. How attractive are sports companies to investors?
Vice Golf is a dream for us investors: a brilliant founding team with global ambition, a one-of-a-kind product worldwide and a really good strategy for making that growth happen. Sports companies are always interesting to us if they develop a sustainable business model revolving around an innovative product in a big market.

Digitization is providing more and more opportunities in the area of sports. Devices like the Apple Watch and other wearables, such as VR glasses, are opening up whole new markets.

Digitization important for investors

And under what conditions would you invest in a start-up in the sports business?
Great team, great product, high level of digitization, global scaling potential. Under those conditions, I'd be on board straightaway.
What mistakes should start-ups never make, with regard to investors? Are there any KO criteria?
Lying is an absolute deal-breaker for me. Yes, everyone wants to present their start-up as well as possible, and obviously the positive aspects are highlighted, but as soon as you promise things that simply cannot be done, any investor will immediately lose trust and flee.
Networking at start-up event

You are the organizer of Bits & Pretzels. How does a sports start-up benefit from attending a start-up event with a very general theme, such as Bits & Pretzels?
Bits & Pretzels connects founders with investors and journalists. We have had several dozen sports start-ups with us here at the start-up exhibition over the last few years and, to my knowledge, some of them found their first investors at Bits & Pretzels.

This year, we are putting a special focus of the subject of matchmaking. Our aim is to connect the right people with each other. To that end, there is a 100 m² matchmaking area in which 30 matchmakers are tasked with "connecting" people.

In addition, our app makes it easier for people to get in touch with one another, and you can specify what you are looking for and offering, as well as specific subject areas. That's the perfect way to connect start-ups and investors.
Oliver Kahn is investing his money in these start-ups >>>
What is more important, meeting people for small talk and networking, or arranging an appointment at the office?
Meeting in the office, or even better: with customers.