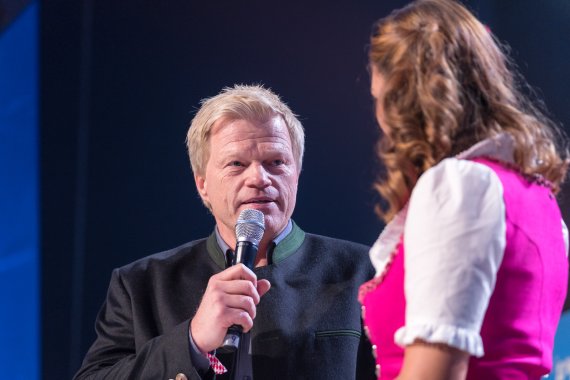 As the entrepreneur section of Kahn's website states: "As an entrepreneur, Oliver Kahn approaches his responsibilities with the same dedication and drive that made him the best goalkeeper in the world."

After Kahn ended his soccer career at the age of 39 in 2008, he began a degree in business management and graduated in 2011 with the degree Master of Business Administration. He built up the companies Titaneon AG and Fanorakel AG before launching another start-up in 2016: Goalplay.


Goalplay: Oliver Kahn offers digital goalkeeper training

Goalplay is a digital soccer project for goalkeepers, with training videos and a product shop. At the founders' conference "Bits and Pretzels" in Munich, Oliver Kahn talked about his motivation, his experiences as a founder, seeing failure as an opportunity and the parallels between soccer teams and start-ups.

Oliver Kahn on the motivation behind the founding of Goalplay: "80 to 85 percent of German soccer clubs, and that is at least 26,000 clubs, still do not have a well-trained goalkeeper coach for the youth and amateur squads. We offer them digital goalkeeper coaching. Learning means: visualizing."

Failure as an opportunity? Oliver Kahn says it takes strength

Oliver Kahn on his experiences as a founder: "You begin with two, three, four people. And you are responsible for everything. For me, at Goalplay that means: logo development, technology, internationalization, product development — I'm involved in all of it."

Oliver Kahn on failure as a start-up and entrepreneur: "Failure is part of it. I myself have fallen flat on my face with quite a few projects — so what! Of course it is painful, it hurts, but it quickly becomes all about getting back on track. But I don't agree with trivializing failure. It always requires strength to get back up again."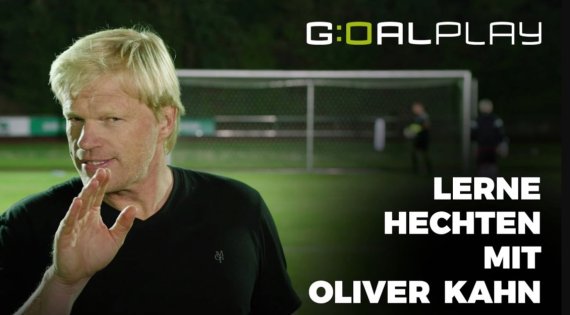 As an entrepreneur, Kahn has his eye on soccer market in China and the USA

Oliver Kahn on the internationalization of the soccer market: "China and the USA are the up-and-coming markets. And they're a challenge for us too with Goalplay. They are super-exciting markets that we want to break into."

Oliver Kahn on the parallels between soccer players and founders of companies: "It's very similar: it always depends on your team. In a team, you have leading players, collective players, the creative kinds, individualists. It's just the same in companies. It's always important to be well positioned strategically, to have a vision. But that isn't enough all by itself — I can't come up with new visions every day."

"You need people with business balls!"

Kahn, who entered the soccer history books as the captain of FC Bayern with his demand for "Balls! We need balls," uses the same figure of speech today: "At the end of the day, you need people who have business balls, and every day — that's how the targets are reached."


Champions League winner, World Cup runner-up, winner of eight Bundesliga titles, three-time winner of the World's Best Goalkeeper award — and now businessman.

Oliver Kahn certainly can see similarities between soccer and day-to-day business: "It's nice to achieve the objective. Champions League winner, World Cup champion, European champion, sure – but is that what it's really about? Or is it the path to that objective that provides meaning and orientation? Working together to reach objectives, that gives you energy every day — that is really worth it."