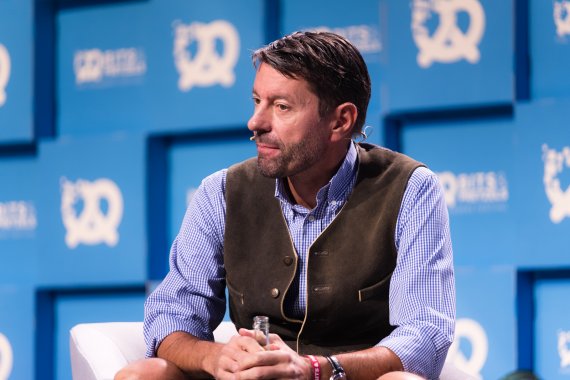 Kasper Rorsted has been head of Adidas since 2016. The Dane is said to be a visionary but also a dynamic CEO. At the struggling US subsidiary Reebok, for example, they are worried about falling out of favor with the boss. In contrast, Runtastic founder Florian Gschwandtner, who works with his 200 employees in the Austrian city of Linz, can be sure of the affection they have for him at Adidas headquarters. Gschwandtner and the fitness app Runtastic are considered one of model digital projects.

Looking for jobs at Adidas? ISPO JOB MARKET has lots of job offers >>> 


Runtastic on a par with Adi Dassler, Jesse Owens, the German World Cup triumph in 1954, Fosbory, Ali, Futurecraft 

At the 2017 Bits & Pretzels conference in Munich, Adidas CEO Kasper Rorsted begins his speech with the milestones of the company's history. In 1936, Adi Dassler supplied shoes for the legendary US runner Jesse Owens at the Olympic Games in Berlin, which were being exploited for political purposes. In 1954, he created the screw-in-studs for the German national team in their miraculous World Cup triumph in Bern. He also assisted high-jump star Dick Fosbory's Fosbory Flop and, of course, boxing legend Cassius Clay. "We are Ali," says Rorsted, before quickly moving on to matters of the present and the future: a look at the forthcoming Futurecraft 4D, the personalized running shoe of the future. And in the same breath, Rorsted mentions Runtastic.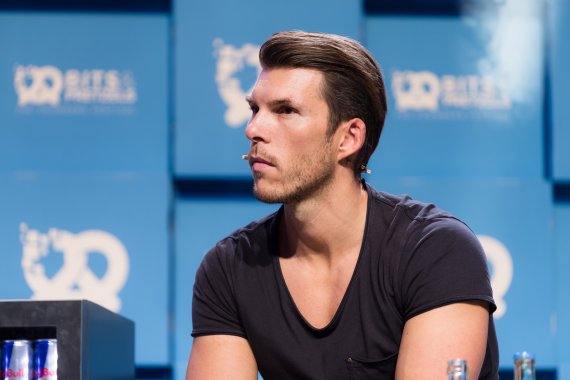 Runtastic shows what start-ups are good at: speed, focus, digital technology

"We've learned a lot from Runtastic," says the Adidas boss. But what can a DAX company with 60,000 employees, the second-largest sporting goods manufacturer in the world, learn from a start-up like Runtastic? Kasper Rorsted mentions three things:

"Become faster!" A large corporation can sometimes be slow like a tanker; a start-up is more like a speedboat. Speed is vital. As a start-up, you don't have a lot of time to lose, says Rorsted.
"Digital from the very start!" While a traditional company first has to put transformation on the agenda and then convince everyone of the need for change, digitization is part of the very DNA of a start-up.
"Be focused!" If you have a small budget, you have to concentrate on moving in one direction and can't afford to waste resources here and there, explains Rorsted.
Summing up what Adidas learns from Runtastic, Rorsted says: "Speed, focus and the digital approach: a start-up can pass on these values, and that makes us better." 


Kasper Rorsted and Florian Gschwandtner: high five at Bits & Pretzels

Florian Gschwandtner followed Rorsted's speech intently and appears flattered, but not like someone for whom it would be embarrassing to be praised by a CEO of a DAX company. The founder of Runtastic carries on the Adidas CEO's speech as it were, from his own point of view. Five slogans describe the Runtastic founder's recipe for success:
"We play to win":. Gschwandtner admits that even a fast, agile start-up like Runtastic runs the risk of becoming slower and too comfortable after eight years on the market. So the Adidas deal has given his company new momentum. Every day, you have to face the challenge of wanting to be the best ones in the market. 
"Entrepreneurship is a lifestyle": Entrepreneurial spirit as a lifestyle? Florian Gschwandtner explains that salary and maximizing profit must not be the driving force of a start-up company. The drive comes from the enjoyment of founding something, of developing further, he says. It involves a certain attitude toward life. "There is no on-and-off switch. I am often asked how many hours I work per week. To be honest, I don't know." And yet, Florian Gschwandtner is actually interested in broadening the concept of "work-life balance." He advocates a "work-sports-fun-life balance." 
"Break the rules": Not sticking to the rules, breaking them, becoming a game changer yourself — that is how Gschwandtner describes Runtastic's guiding principle. It's not about discussing why something can't be done — but finding out how to make it possible. 
"Shift from managing to leading": You won't become the leading player with the old styles of management, says the Runtastic CEO, who is continually reviewing his own leadership qualities — with the help of a personal coach and a mentor. Gschwandtner adopted this approach from start-ups in the United States and explains that the coach and mentor don't have to come from the same branch of industry: "The view from the outside helps."
"Team = Together Everything Achieves More": The "team" idea is paramount, at least it is at Runtastic, says Gschwandtner. It is not just about the flat hierarchies that are so often cited but also about leading and growing the company together. Employee motivation as start-up culture.
Last but not least, Florian Gschwandtner then shows a picture with two female athletes high-fiving. "Some people just need a high five." And with that, he had a picture of himself taken as he high-fived Kasper Rorsted, the CEO of Adidas.
Runtastic's influence on Adidas took center stage at Bits & Pretzels.