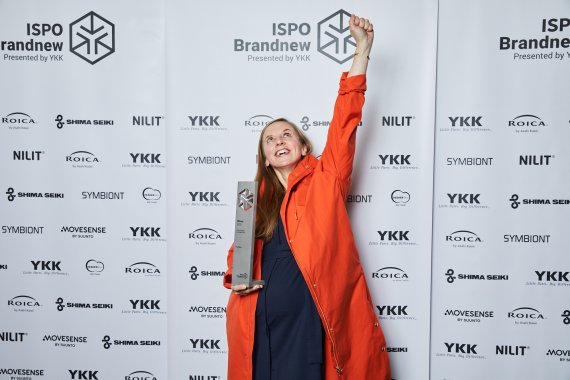 mvdham is a small Berlin fashion start-up founded by Miriam van der Ham. She turned her initials into a brand and won at ISPO Brandnew 2020 in the category Urban Outdoor.
The lively fashion designer with Dutch roots has a weakness for functional urban fashion made of natural materials such as wool and silk. She also loves Japanese designers of the 1980s, like Yamamoto and Miyake. A love that is reflected in her collection, ISPO.com spoke to van der Ham.
ISPO.com: The ISPO Brandnew jury was enthusiastic about your collection from the very first moment, but the label name is more likely to cause confusion...
Miriam van der Ham: Many people ask me what the letters stand for. Then I tell them my full name and the mystery is solved. It's pronounced M.V.D. Ham. So the last part of my surname is pronounced, the rest are single letters.
You have founded mvdham in 2018. What is the history of the label?
The idea for the label is a bit older - ten years to be exact. At that time, highly functional outdoor jackets and SUVs conquered the inner cities with the so-called mega trend "Urban Escapism". All of a sudden, extreme jackets were being worn for every occasion and combined with nearly everything - sometimes it fit and sometimes it was quite wrong.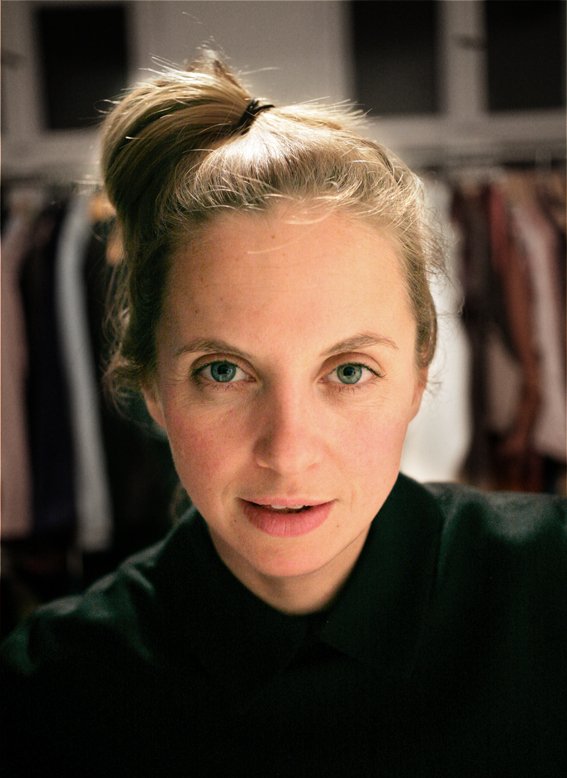 How did that affect you as a fashion designer?
I thought it was weird and said to myself: Hey, why are you wearing jackets with which you can climb Mount Everest when you go to the theatre? It doesn't make any sense. In addition, as time went by, more and more alarming findings revealed that the highly functional synthetic materials used for these jackets are extremely polluting. For example, we now know that washing fleece jackets and sweaters leads to fine particle residues in the water.
It was and is very important for me to contribute with mvdham to keep our ecological footprint as small as possible. Our approach is to completely dispense with plastic and instead use natural materials and their functionalities.
The new is actually old: wool and silk...
Yes, absolutely. Wool was used for functional clothing at an early stage in history. Not without reason: For example, it bundles a third of the moisture before it even feels damp, to name just one of its many outstanding properties.
The love for wool was born?
Exactly. I grew up with natural materials on my skin. Wool has the fantastic ability to warm and regulate our body temperature. Silk, on the other hand, has a cooling effect, but is also naturally breathable. In combination with each other the two fibres create a wonderful wearing comfort. It was also a pragmatic decision: As a small label we were not able to meet the minimum purchase requirements of the manufacturers. In order to generate higher quantities per meter, I had the idea to build up the majority of the collection with only two materials and then process them in different forms:
On the one hand to a base layer collection of merino, on the other hand to dresses and blouses of silk and last but not least quilted together as LAPALUE Fabric to a jacket and coat collection. This enabled us to convince producers and develop a large part of the collection with these few materials.
Intelligent solution, which certainly also contributed to the success of ISPO Brandnew... What has changed since then?
(Laughs) A lot. The award was, of course, a great success. Through ISPO we were able to reach even more people and got great feedback as well as more attention for our collection and the idea behind it.
Let's get to your vita: What were the most important steps towards becoming a label founder?
I am a qualified fashion designer and studied at the University of Design in Pforzheim. Before my studies I travelled a lot and discovered my passion for the mountains and nature. I was mountain climbing in Nepal, organised my own expeditions in Chile, had been to Bolivia and many other countries.
After my fashion studies I worked for Henrik Vibskov in Copenhagen, I was in Indonesia and built up a startup, later I worked for a big fashion company in Amsterdam and finally in Innsbruck for a very small climbing label. Since 2014 I have been living and working in Berlin. First I worked as a costume designer for film and television and now for my own label.
So, now 100 percent mvdham?
Yes, definitely. We received a lot of positive feedback at ISPO Munich 2020 and are curious to see how the brand will develop in the future.
Speaking of development: Where do you see mvdham positioned in the retail market?
mvdham is a sustainable urban outdoor brand. There are not yet many specific retail opportunities in particular. Concept stores in the area of fashion and sustainable fashion are interesting for us as well as larger sports and fashion stores.
What are the next goals?
The men's collection is a big topic, we are experiencing a strong demand here. Accordingly, men will be presented a new collection next year. And of course we are interested in growth. We want to offer a good product and for this we need a strong team in the long term. This must be built up step by step in the near future.