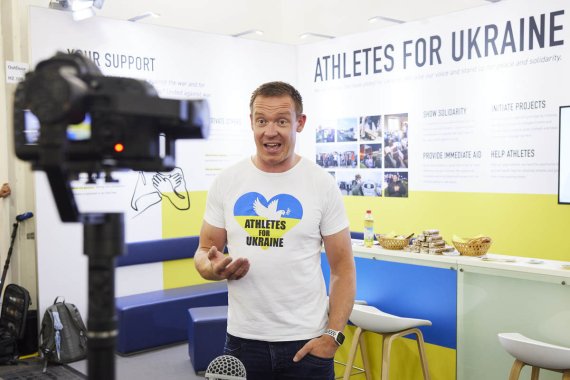 Athletes for Ukraine e.V. is a non-profit organization with around 300 members and over 54 ambassadors. These include prominent supporters from a wide range of sports and countries. Felix Loch, multiple Olympic and world champion in the luge singles, is also committed to ensuring that the protest against the war in Ukraine becomes visible and does not break off. The goal: As much aid as possible should reach Ukraine. Of course, this should be done on a broad scale, not just for athletes.
Why does luger Felix Loch get involved? For him, it's a matter of course: "I've been able to experience so many wonderful things in my life, so it's only natural, at least for me, to give something back. Together with his wife Lisa, also a founding member of Athletes for Ukraine e.V., Loch has made several trips to the Ukrainian border. The experiences got to the both of them quite a bit. Nevertheless, that didn't stop them from their commitment.
Lisa tells: "The experiences were stark, bad, difficult. Three mothers with four children who have hope, who all want to be safe in Germany. But who actually prefer to be at home, with their husbands. The scenes in the hall with the many children was heartbreaking. People were sleeping, crying, five little boys between three and five years old playing soccer in the middle of it all. Of course, as a young mother, that gets to you in a completely different way," Lisa Loch says through tears, "when your own children are also the same age." Felix Loch also says: "That was one of the most emotional trips." Although it was difficult, doing nothing was not an option.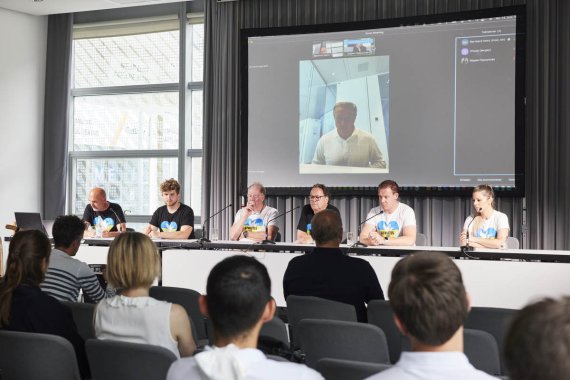 Athletes for Ukraine e.V. also wants to draw attention to what everyone can do, regardless of whether it is an individual, an athlete or an industry. "As athletes, we have a loud voice and a lot of reach," emphasize Felix Loch, biathlon coaching legend Wolfgang Pichler and press spokesman Jonah Werner. The most important thing now is that the war is not forgotten and that people do not become numb, remain willing to help, and continue to raise donations.
Wolfgang Pichler also finds clear words about what her association needs most now: "The short message is, we simply need money." Everything, he says, is run on a volunteer and hands-on basis, so help arrives quickly and directly, coordinated by Olympic committees across national borders. In the process, the aid reaches the general population on site, and not just the sports community. Hygiene articles, diapers, baby food and canned goods are also still needed.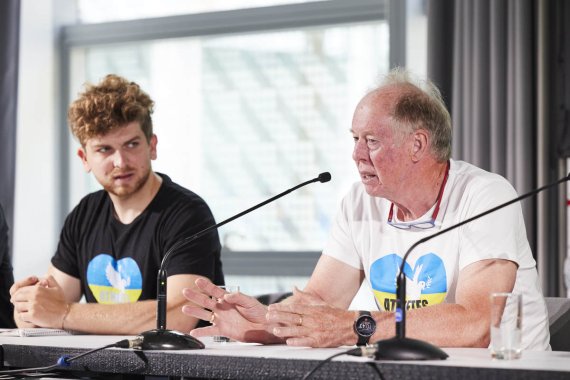 "We will continue to do everything we can to support the athletes," Pichler said. A biathlon and cross-country skiing center was completely destroyed at the very beginning of the war at the end of February, as was the sports equipment and the associated school. The athletes are gradually being supplied with equipment through sponsorships. However, there is still a need, both for those who have fled and for all those who have remained in Ukraine.
In addition to direct aid, Athletes for Ukraine is also planning events and activities in the future in order to generate further attention, but also to collect donations. In summer, a multi-sport event is planned at Lake Chiemsee, in which everyone can participate, whether by bike, running or hiking. And also the toboggan, which was at the stand of the association at the OutDoor by ISPO 2022 of Athletes for Ukraine, will be auctioned for the good cause.
You can find more information about the Athletes for Ukraine association here.