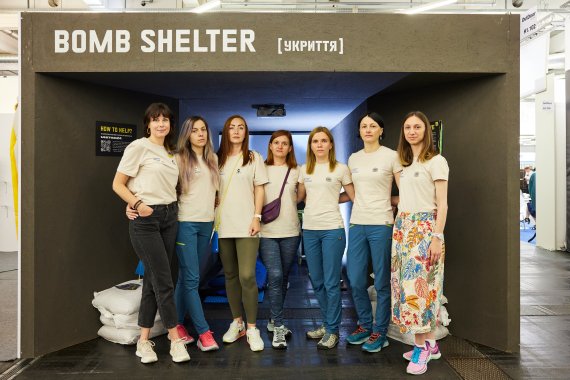 Whoever passes by the booth of the Lviv-based outdoor brand Turbat at OutDoor by ISPO will quickly notice that one thing is missing here: men. They are not allowed to leave Ukraine because of the war. 
Nataliia Stadnyk, Head of Production for the brand, is one of the Ukrainian women who made the trip to Munich. She tells of daily wailing sirens, outdoor equipment as a lifesaver and the hope for a better future.
ISPO.com: Ms. Stadnyk, it's nice to see Ukrainian companies at OutDoor by ISPO as well...
Nataliia Stadnyk: We really wanted to come to OutDoor by ISPO. After all, everyone has heard about what is currently happening in Ukraine. But hardly anyone knows how the outdoor brands in our country are really doing.
What is the situation of the companies and people?
Almost everyone is now producing for the military. Sleeping bags, tents, camping stoves or first aid kits are needed by the army as much as by the people who sometimes have to survive for weeks or months in bunkers or metro stations. It's a paradox: outdoor equipment is actually made for people to enjoy their freedom. And now it helps them defend their freedom. That's what we tried to symbolize on our stand with the dark Bomb Shelter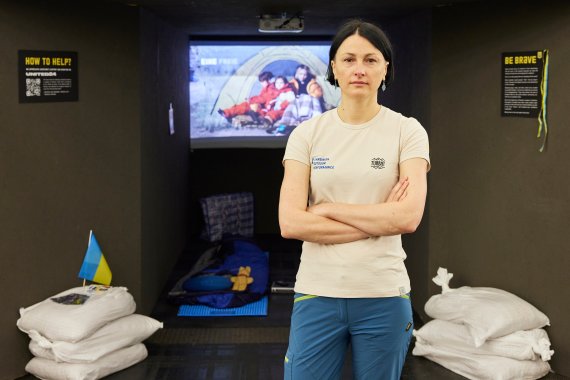 But there is also a bright booth next to the Bomb Shelter with the products of Ukrainian brands Turbat, Liteway, Fram and Idlo...
We want to talk not only about the past and the present, but above all think about the future. We are eagerly awaiting the time when our products again just make people happy. That's why we have many conversations with trade visitors here, many of whom are surprised to see us here.
This is your first time as an exhibitor at OutDoor by ISPO...
That's right, this is a small ray of hope in dark times. In the past, we've gone to Outdoor and ISPO Munich for inspiration as visitors. This time we are here for the first time as exhibitors with the other Ukrainian companies. We sent a small presentation to ISPO and then we were invited. We didn't have to pay anything for the exhibition space. That's a pretty cool action of ISPO.
Are the days in Munich for you and the other female employees also a little respite from the war?
Of course. There are only women in Munich, because the men are not allowed to leave because of the war. All four companies come from the western and central regions around Kiev and Lviv. Every day the sirens wail with us, then we have to wait between half an hour and two hours in the air raid shelters. Here in the Lviv region, missiles hit about every two weeks. So it is still relatively quiet, in the rest of Ukraine the situation is much worse.
Have many employees of outdoor companies in your country fled abroad?
Only some. Most want to stay in their homeland. Many have worked a few weeks for free for the army production, but they also have to feed their families. We want to achieve with our appearance at the OutDoor by ISPO also, that we all succeed after the end of the war together even better.