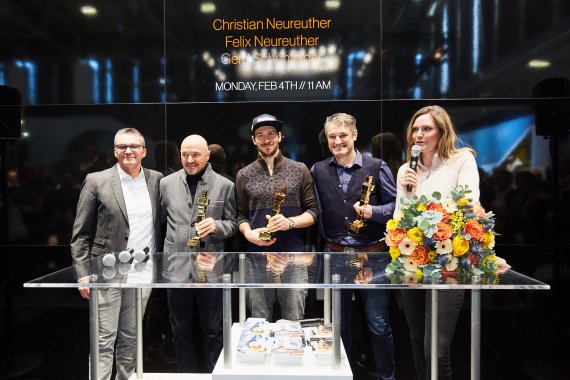 "Felix, will you take another picture with us two?", a young woman asked. Sure, he did. Even if it was probably the 200th or 300th selfie he was posing for that day. But that's life when you've not only been Germany's best skier for many years, but also the most popular.
This would be the last time that Felix Neureuther was to visit the largest sports business fair in the world as an avtive skier. "Now I'm going to finish the World Championships in Are and then the World Cup season", he said during his visit to his sponsor Uvex in hall B6, "after that there will be a decision, then we'll see".
The decision has now been made. On the 16th of March 2019, Germany's ski idol posted a moving video on Facebook and Instagram in which he takes the fans on a journey through his sports career. Next to it, a big "Thank you!!!" to his fans and the announcement of the end of his career: "In the last few months, my heart and above all my body have made it clear to me that it is time to end this chapter of 'ski racing'. Tomorrow I will be standing in the starting house for the last time, looking down the piste, taking a deep breath, feeling the adrenaline and with a big smile I'll be driving my last slalom goals".
There is no question that this decision had to do with his family, which has grown in the past year. On this second day of ISPO Munich, family was again a major topic: next to him stands his dad Christian, and one hall further on in the Health & Fitness Forum in A6, his wife Miriam answered the questions of a moderator - the Neureuther family goes ISPO!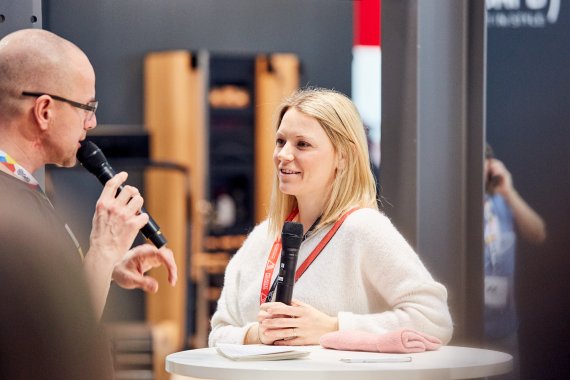 One week before the departure to his possibly last World Ski Championships in Sweden, Felix Neureuther prefered not to shake hands: the risk of infection was too great for him. That he could indeed grab a good grip with his recently broken thumb again, was good news - the last race, the night slalom in Schladming, he did again without the splint on his thumb. Even the knee that needed an operation after a cruciate ligament rupture was gradually becoming stronger and stronger, and yet it still lacked several training kilometers compared to his competitors. 
Until Saturday, he would whirl through the poles at home, then he headed north, into the bitterly cold Are, where quite different, "aggressive" snow was waiting, as the ski racers say. The set-up had then be geared to this, before the World Cup slalom was scheduled for Sunday, the 17th of February.
"The others are the favorites," said Neureuther, but he still wanted to give his best. Father Christian said: "My top favorite is Felix, of course. I know he can ski! Hirscher can still learn something when it comes to feeling." And the junior added, "We don't have any strength, that's why we have to ride with feeling." The giant slalom, however, that is something Neureuther had already written off: "I don't want to compete just to compete. I don't like that." Meaning: If no medal is within reach, Neureuther is out.
The father was denied a World Cup medal in his career. At the home game in Garmisch-Partenkirchen in 1978, he was close with rank six. As always, he was "topless" back then: without a helmet and without ski goggles - unthinkable today. "That's why he has so little hair today," the son teased, but the senior parried: "Let Felix take off his hat - he's already on his way."
Today, Grandpa Neureuther is of course on the slopes with his helmet on, especially when he has his three-year-old grandson with him: "He just had his first children's ski race - and won! Felix added: "You have to say that he was the only one who went through all the gates."
With the little Matilda, it will still take a little time until she will start skiing, but in the sledge in the tow of Mama Miriam the youngest Neureuther is already en route in the winter world. The biathlete and cross-country skier actually wanted to get back into the competition this year, but as a young mother it's not easy to plan.
"My life has changed completely in the last year," she said, "I train almost every day, but at the moment other topics are more present. From one day to the next you are no longer in the centre of attention, and as a competitive athlete you simply have to be selfish. Now I adapt my training to Matilda and sometimes train at noon when she sleeps - in the past I never trained at noon but slept myself. But I'm very happy with my life." And that is and remains the most important thing.