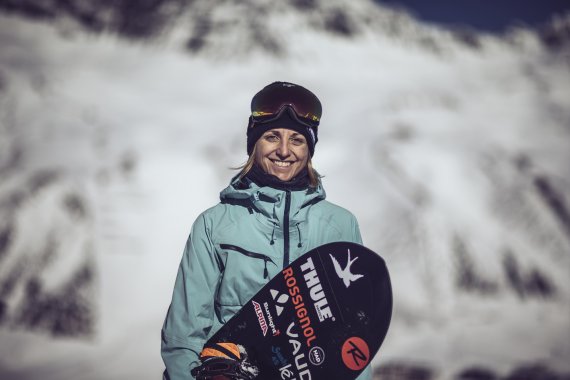 Aline Bock has found her passion in freeriding. In 2010 the 35-year-old Hessin won the Freeride World Tour. She is still an integral part of the scene today. And now also official ambassador of the campaign  #itsgreatoutthere.
The European Outdoor Group (EOG) founded the campaign together with more than 30 well-known companies, for example Jack Wolfskin, Mammut and Columbia.
After author and motivation trainer Alastair Humphreys, the professional snowboarder is already #istgreatoutthere's second ambassador.
"I just love being in the mountains or by the sea to live the moment, discover new things and go out without compulsion," Bock explained. "It's a pleasure to share my adventures with the #itsgreatoutere community."
The It's Great Out There coalition is working with the European Commission, among others, to promote political and financial support for outdoor sports. Another goal: more attention.
Matching this, Bock has just started a big adventure. Together with the snowboarder Anne-Flore Marxer she travels through Iceland with snowboard and surfboard for six weeks.
A film will capture their quest for new outdoor experiences.