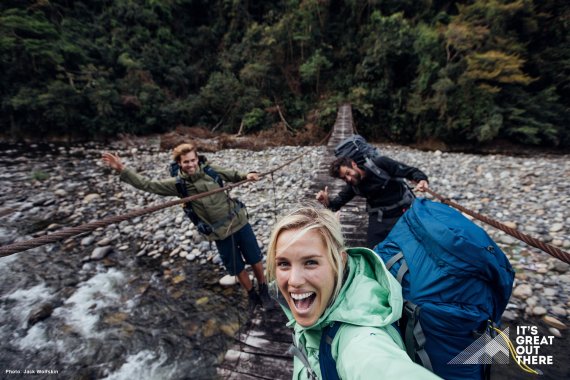 "According to EU figures, two out of three Europeans don't get the amount of exercise needed for a healthy lifestyle," says Arne Strate, Marketing Director for the It's Great Out There Coalition. It's about motivating people to get active, go outside, and above all, have fun doing it.
This is why the organization is also supporting the European Commission's #beactive campaign for the European Week of Sports (September 23-30, 2017). In the #takesomeoneoutdoors challenge , outdoor fans are supposed to take friends out into the outdoors who normally wouldn't go. This is then meant to be documented on social media.

The best social posts will be rewarded with material prizes. Those looking to win should follow these three steps:  
Take friends along outdoors, take a photo or video together
Post the entire thing on Instagram, Facebook, or Twitter
Tag the friend and use the following hashtags: #takesomeoneoutdoors, #itsgreatoutthere, #beactive
The campaign will continue to run until September 30. The outdoor brands in the It's Great Out There Coalition are donating the prizes. 
You can learn what else you need to know about the photo competition here >>>
ISPO founding member of It's Great Out There
Behind the It's Great Out There Coalition is a non-profit organization headquartered in Brussels. Over 30 brands and partners from the outdoor industry make up its membership. Its engagement is more than just a marketing campaign; ISPO has also been a part since its founding in early 2017. (You can find an overview of all the members here.)
"The industry wouldn't be where it is today without outdoor enthusiasts, and without future outdoor fans there will be no more outdoor industry," says Strate. It's about people who are already active outdoors giving something back. At the same time, it's meant to introduce inactive people to an actively lifestyle with and in the outdoors.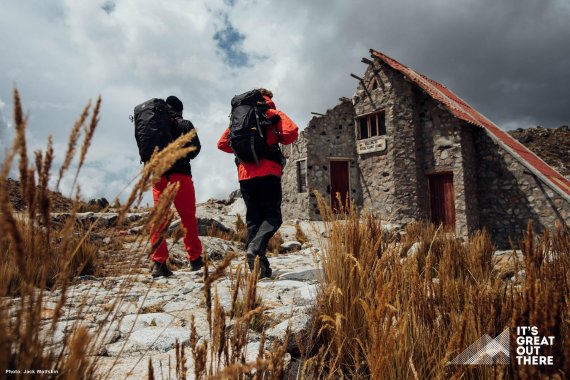 Microadventures for outdoor fans
#itsgreatoutthere is meant to inspire and help with planning outdoor activities. On the website there are lotteries and an activity planner with a map for sports all over Europe. "We're working on a series of how-to videos having to do with, for example, cooking in the outdoors, making fire, etc.," says Strate.
Also meant to help further is Alastair Humphreys. He's the first official ambassador for the #itsgreatoutthere campaign. The England native became famous in the outdoor scene through his #microadventures.

"The wilderness and nature can be discovered near every major city." Alastair Humphreys wants to inspire people to get to know the beauty of nature. "At the same time, we're needed to protect this natural environment."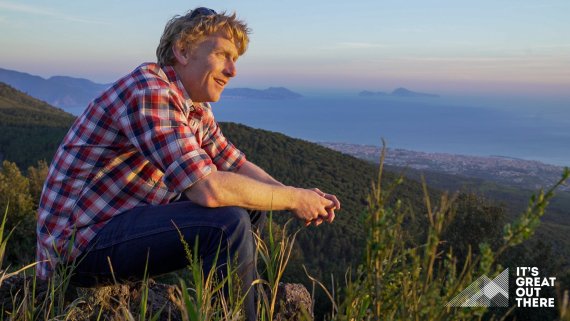 #itsgreatoutthere reaches 20 million fans
The campaign with the hashtag #itsgreatoutthere has been around even longer than the It's Great Out There Coalition. According to its own reports, the organization has already reached over 20 million people with this marketing initiative. 
"Of course what's really important here is that our outdoor promotions are environmentally sustainable," says the Marketing Director. Sister organization the European Outdoor Conservation Association (EOCA for short) has been tending to environmental measures for more than 10 years now.
At the political level, in its own words, the It's Great Out There Coalition aims to convince governments to place more focus on sports and activity outdoors in general, in order to combat the increasing inactivity of the population.

The coalition itself has already networked existing projects across Europe, and awards grants to non-profit organizations.