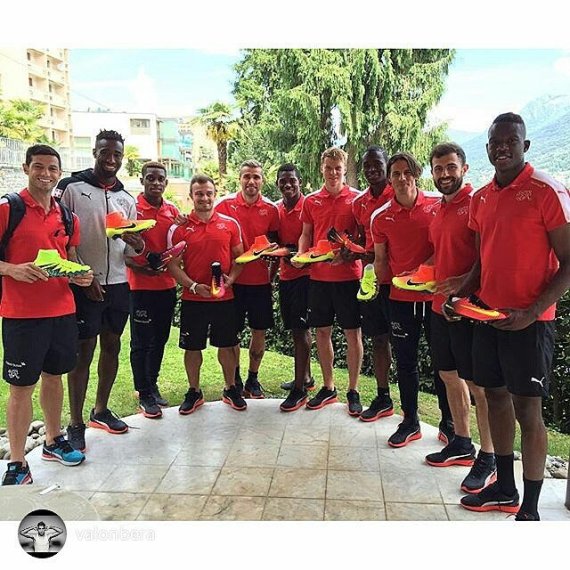 The photo was posted by ex-HSV pro Valon Behrami from the Swiss national team's training camp. Even worse, he even wrote "Nike team" above it. But the opposite is true: The Nati is equipped by Puma, and the players only have a free choice when it comes to shoes.
In addition to the teams, the players also sign personal outfitter contracts and try to place them as well as possible. The eleven Swiss players who presented the Nike shoes also have a contract with the US corporation, while the Swiss federation has a contract with Puma.
Nike likes to trick the competition
For Nike, the post is another success in guerrilla marketing. The most prominent example was certainly the presentation of Mario Götze to FC Bayern Munich, when the player wore a T-shirt with a large Nike logo. Bayern is equipped by Adidas, and the sporting goods manufacturer even holds shares in the record champion.
A similar amount of excitement was caused by a pair of fake pants worn by Bayern defender Jérôme Boateng, who wore Nike pants at a fan store opening. In a fan store, of all places, where all fan merchandise is Adidas-branded.
Puma CEO Gulden had recently said in an interview with the SZ newspaper that the competition left him cold. With such misconduct, he won't be able to do that so easily anymore. But Puma has also managed to pull off real coups recently with the signings of Rihanna and Kylie Jenner for new fashion labels.