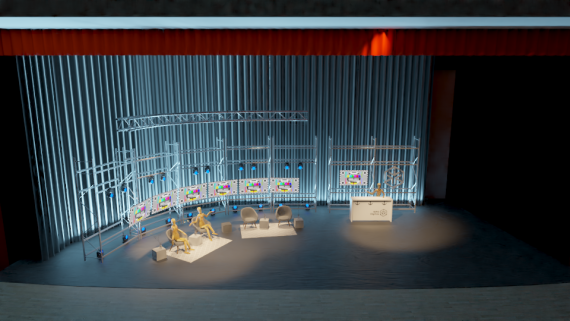 The ISPO Re.Start Days are the repsonse to the current challenges of the sports and outdoor industry. CEOs of renowned brands give speeches, athletes inspire with keynotes and industry associations present exclusive studies. In workshops all participants discuss solutions that will lead retailers, brands and suppliers out of the crisis.
In accordance with the applicable safety and hygiene regulations, the majority of the invited speakers will meet in the International Congress Center Munich (ICM) at the Munich exhibition grounds, which will be transformed into a modern broadcasting studio for two days. A few more guests will be added via online presence.
Unfortunately, due to the current situation, there is no possibility for all participants to be present on site. Instead, participation via online stream is designed to be absolutely intuitive and offers all the usual advantages of a conference.
A valid ticket is required for participation in the event, which can be purchased from the online ticket shop. For the purchase you need to verify with password and e-mail address. The access data used are then also valid for the login to the event platform. This will be available approx. 90 minutes before the official programme begins. The corresponding URL will be provided as part of the confirmation of participation.

Dial-in and participation is possible via all stationary and mobile devices.
The stream of the main programme is available directly on the homepage of the digital event platform. It will be supplemented by additional interactive workshops on each of the two conference days. The entire agenda with the main topics digitisation, sustainability and health is available in advance and during the event on the ISPO Re.Start Days website. In addition, it will be displayed in the browser window after dial-in. Thus, the individual programme can be put together individually - both long-term and spontaneously.
One of the aims of the event is the exchange and networking - in a summer without big trade shows more important than ever. Therefore, the participants of the ISPO Re.Start Days are invited to get involved and actively participate in the program:
In the main program, it is possible to ask questions at any time via the event platform. These questions will be forwarded to the speakers and taken up by the respective moderators on site.
The workshops, as the name suggests, have the purpose of working together on problems. Here, depending on the size of the group, either the conversation via video call or chat function is available.
Such a comprehensive agenda - with 22 lectures and panel discussions in the main programme alone, as well as more than 30 discussion rounds and workshops in the virtual meeting rooms - makes it impossible to be present everywhere.
No problem: All lectures on the main stage as well as the presented study results will be made available to the participants exclusively in digital form. For easier planning and review.