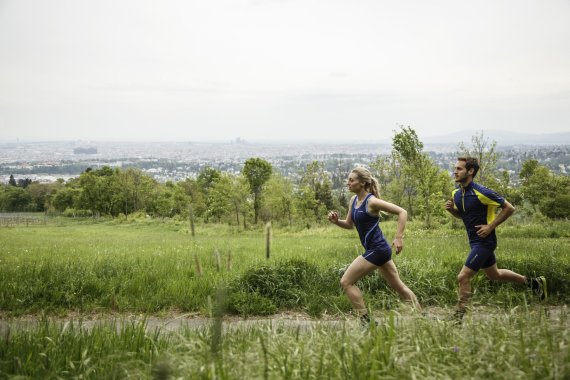 "To talk about sustainability is a popular marketing tool and a lot of times nothing more than that", sports and outdoor brands have to face this charge a lot lately. This is one of the reasons why it is crucial for brands to be transparent, to work with standards and certifications and thus keep their credibility.
Otto Leodolter, General Manager Löffler said about responsible products: It is not just one single part of the supply chain, it is a topic that needs to be carried through all decision making processes and departments." Why Löffler pioneered in being a sustainable business, he wrote down in an article.
Apart from outdoor brand Löffler, three other brands answered the question about how sustainability can be controlled and verified.
Deuter: Martin Riebel, Managing Director Deuter Sport GmbH and Swan Stabilo Outdoor GmbH
Lowa: Alexander Nicolai, Head of Design and Development Sportschuhe GmbH
Löffler: Otto Leodolter, General Manager Löffler GmbH
Peak Performance: Mandarva Stenborg, Global PR und Communication Manager Peak Performance
Sustainability 101. What does sustainability entail and why is it important for any business. Learn more at a free webinar >>>
Deuter's social report
Martin Riebel is Managing Director at Deuter Sport GmbH and Schwan Stabilo Outdoor GmbH. He works for the company since five years. Deuter was founded way back in 1898 and is famous for backpacking innovations.
"It is all summed up nice & clear in our social report. We take the social, the ecological and the environmental aspect of sustainability seriously. Deuter represents sustainability since the beginning.
Not just since it became interesting for the media to talk about it. Therefore we are proud to be one of the leading role models within the Fair Wear Foundation."
Manager Corporate Responsibility at Lowa
Alexander Nicolai is Head of Design & Development at the Lowa Sportschuhe GmbH. The company's headquarters are in Jetzendorf, Bavaria, Germany. The brand is a manufacturer for mountaineering boots as well as outdoor & travel footwear and the market leader in its segment in Germany, Austria and Switzerland. Since 1993 the company is part of the Italian Tecnica Group. All shoes are manufactured in Europe.
"Our CR-Manager (Corporate-Responsibility-Manager) Ingmar Anderson is the go-to-person for all sustainability aspects of the company. He reports directly to management. He takes part in various multi stakeholder initiatives with different experts in our company to guarantee a maximum of transparency and exchange within the different departments.
At the moment we are processing all topics, so we will soon be able to talk to online and print media in a very detailed and transparent way."
Löffler Made in Europe
Otto Leodolter is the General Manager at Löffler GmbH; Löffler was founded in 1947 and used to specialize in knitwear. In 1973 Löffler was acquired by ski manufacturer Fischer and restructured to produce functional sportswear. Today Löffler has about 200 employees.
When it comes to sustainability, we have to emphasize that Löffler is mainly made in Austria and exclusively made in Europe. Within the European Union the legal situation is pretty strict and the standards are very high. Everything is continuously checked on (for instance child labor, waste disposal, working conditions and so on)."
Experts give advise on how to successfully include sustainability in your companies business strategy here >>>
On top of that we were the very first Austrian textile manufacturer with a Ökotex-Step-Certification. We just passed the recertification with distinction. Currently we are working on a proof of a closed supply chain for all our products.
Responsible production is our top priority since the beginning – and this actually means all parts of the company and its' hierarchy. It is not just one single part of the supply chain, it is a topic that needs to be carried through all decision making processes and departments."