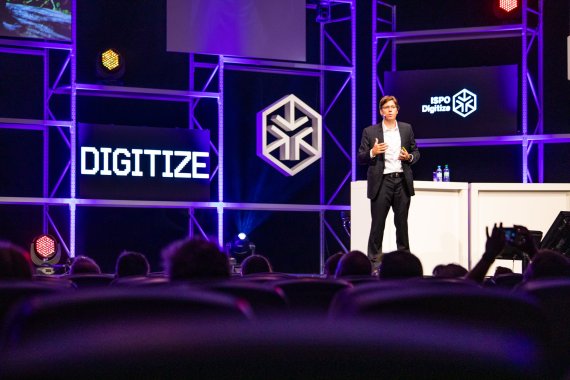 With his keynote Sebastian Lancastremere sets the tone for the second day of the ISPO Digitize Summit. The Head of Global Sports Business at Microsoft knows that the industry is changing. The engine: Artificial intelligence!
"From 2020, 40 percent of the population will be digital natives," the industry must adapt to this fact. At a time when companies like Facebook have more members than China, India or the United States have in population, he advises the industry to see its own company as a social network from which data can be collected and used. Microsoft Sports Business advises large companies and clubs such as LaLiga or Real Madrid, but medium-sized businesses can also benefit from this. At the Global Sports Innovation Center in Madrid, Microsoft bundles the expertise of over 1500 startups in over 30 countries. Solutions that are found there today for the big players in the industry will also be available for smaller companies in a few years' time.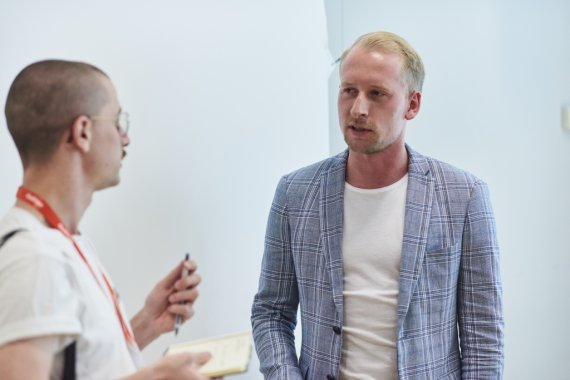 But according to Steven Mc Auley, co-founder of the management consultancy Tinybox, medium-sized companies can already use AI applications to their advantage today. All without large investments or complicated restructuring. The reason: "Google, IBM and Microsoft, they want to train their algorithms", most applications are therefore free and easy to use via web app. An example of this is Google Cloud AutoML. With that the Internet giant places powerful machine learning tools freely available in the net.
In order for these to be used more intensively in the future, managers must create acceptance for change in their teams. Better still, to arouse curiosity and thus ignite the desire for digital change. At the ISPO Digitize Summit 2019, Mc Auley will bring four tricks to the table that almost automatically bring about change in companies of all sizes:
To implement AI, you first need a use case. In the weekly Jour fixe, each employee presents a problem that can be solved with artificial intelligence. It doesn't matter whether the example comes directly from the company or is completely unrelated. Solutions from professional sports, gastronomy and the retail industry give you a feeling for the problems that AI can solve.
Anyone who claims that their own company cannot profit from digital change is playing "Kill your Company" with their employees. With that you are looking for ways to drive your own company completely up against the wall within two weeks. The second step is to derive challenges from these ideas, which the company is currently confronted with, and to look for solutions.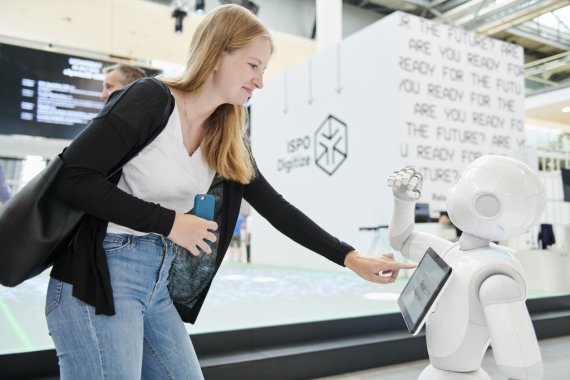 When Steve Jobs left Apple and took over Pixar, he was committed to closing all corporate toilets. All but one. That sounds crazy, but it has a background: Jobs thought his company needed a place where employees from all departments could discuss problems and work together on solutions. If this idea is too radical for you, SAP can inspire you. At the Palo Alto site it was noticed that the coffee kitchen is also a place of exchange and discussion. Since then, there has been a whiteboard next to every coffee machine on which ideas and problems can be written. In the "Friday Morning Coffee Conversation" each department looks at the whiteboard during a joint coffee break and discusses what has accumulated over the week there.
Mc Auley brings the following tip from Shenzhen: Ideas, algorithms and prototypes should be implemented as quickly as possible. In the Chinese metropolis Foxconn and other hardware manufacturers have their headquarters. If you order a prototype there, you can show it to your customers the very next day and get feedback. In China, they call that the "good-enough" standard, a functioning product that is perfected in a second step.