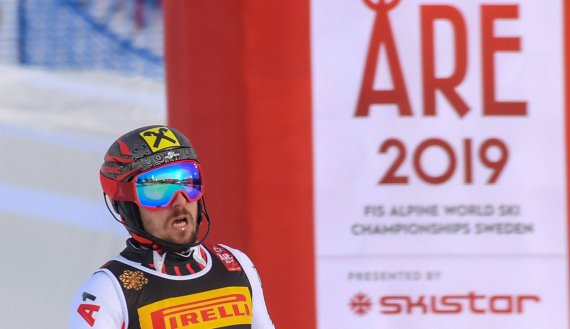 The Swiss Jürg Capol (53) was a cross-country professional, after his sporting career he became spa director in Silvaplana, changed to the World Ski Federation FIS, invented the Tour de Ski with Norway's cross-country skiing legend Vegard Ulvang and has now been Marketing Director of FIS for two and a half years. In a conversation with ISPO.com at the "2nd Mountain Peak Summit" in Kitzbühel he talks about new sources of income for the FIS, new forms of competition and where the FIS still has to catch up in terms of marketing.
Mr. Capol, how important is marketing for an association like FIS?
Jürg Capol: I have to ask: For which company is marketing no longer important? Is marketing important for Coca-Cola or not? They're already known, but they still have a lot of people who do marketing. If they didn't need it, they wouldn't be investing money. Although we are a sports association, we are also a company. We generate money, but also distribute most of it again: to the individual associations. Marketing is important to us, but the FIS headquarters consists of 25 people in the office and 40 on the road.
That's more like the size of a small business. How many of the 25 take care of marketing?
2,5.
Oh. 
That's modest, but I think we do a lot, even though we're so few: sell World Cup rights and title partners. The institution FIS has not yet planned to expand this area. For this purpose, a marketing agency was outsourced, which now operates as FIS Marketing AG, in which FIS is the main shareholder. So we work together with a lot of people who work in our sense.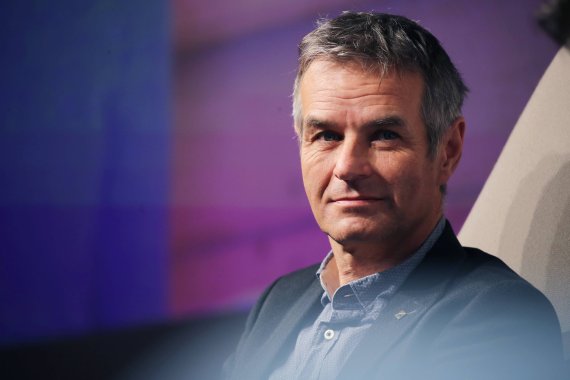 There's a lot of coordination to be done. But only 2.5 people in marketing is also a strategic decision...
So far, sporting concerns have been classified as primary.
How good is the FIS at marketing? Is there still some room or is everything already exhausted?
Our main problem is that we're so decentralized. Every major sport has centralized this and sells TV rights from its own hand, for example. The FIS only owns the World Cup rights, and that only every two years. The other rights belong to the respective associations, and everyone acts a little bit. In my opinion, this has limited room for improvement - if you don't change something. No new markets are being added at present. The rights packages and perimeter advertising are almost the same as 25 years ago.
Sounds suspicious.
There is a lot of potential!
Keyword digitization.
That's it. Okay, we have an app, we have a website, the basic forms with which you can reach people other than those in front of the TV. On the other hand, new revenue opportunities open up when you have the Vision Digital FIS. According to our basic statutes we promote general winter sports - but in reality we do nothing. But leave that again to the federations and ski clubs. There are other possibilities in this day and age.
Which are?
Example: How do I sell a ski ticket these days? There is no booking.com yet for skiing, but first developments in this direction, keyword picking. But we're only at the beginning. But now I see in which direction this goes. That's what makes it exciting. So far we didn't know anything about our friends of skiing, we didn't have a corresponding card index.
A wide field opens up...
Indeed it is. If we're going to find new sources of money, we have to adapt. Especially since these digital rights do not really belong to anyone. All you do is network new sources.
But with 2.5 men rather not manageable.
Here, too, we have external specialists, but we also need new people of our own in the near future. But so far, FIS is not willing to invest there.
Let's talk about competition forms: Now there are a large number of new formats for the alpine regions: Parallel races, city races, shortened speed descents will be discussed. Does that help skiing? Opponents like the Neureuther family demand a return to slalom, giant slalom, downhill - that's it. The FIS President already wants to present a unification for the next year...
Up to now, people have always accumulated, added new things, expanded the portfolio - but they have not abolished the old either. In the parallel races alone, there are three or four different formats - you have to be an insider to understand that. From a marketing point of view this is not possible at all. Parallel must be a format that everyone understands and that lasts no longer than an hour, with few breaks. I'm a bit of a black sheep.
What do you mean?
The sportsmen in our committees are passionate sportsmen - and they are not critical enough of me and themselves. They prefer to accumulate something out of love for their sport, want maximum fairness. But if their format lasts 1 hour 50 minutes, and in the last 30 minutes there are 18 minutes break, because the athletes have to go back to the start again, then something is wrong with the format, then this is the wrong product. I'll tell them that: "If you think it's good - I find it miserable and boring and don't watch it anymore".
The Alpine combination of downhill and slalom has been a problem for years, but now remains in the World Cup program.
Apart from Wengen, who wants to host the combination also in the future, we can't find an organizer for the World Cup. You need two circuits, there's more cost. It's all double in many ways.
Cross-country skiing, on the other hand, has become much more attractive thanks to new sprint formats.
This works very well. You need core formats, i.e. final rounds, but you also need the so-called mammoths. Of course, the time is also important: ten o'clock in the morning is pointless because you don't have enough spectators. Twice as many people watch in the afternoon. And: How many starters do I need? Maybe 20 are enough.
And the downhill skiers are going to qualify beforehand, right?
The problem with downhill races is that when I have 88 starters, the last one has to have light as well, so you have to start relatively early because it gets dark again at three. There can be a qualifier in advance, but the main race has to be celebrated on Saturday, maybe with only 20 or 25 starters.
Or you have a seed list like the ski jumpers.
They know how to schedule their product very precisely, with stable start times. It always looks the same, whether in Oberstdorf, Innsbruck or Zakopane, the same camera angles - yet the fan community is large. Because it's stable.
How exhausted is the technology for TV broadcasts?
There are already sensors for measuring the jumps of alpine skiers, they are also increasingly used, but only in speed races with great radiance such as Wengen or Kitzbühel. It's also too much information for the viewer when he only sees graphics.