Trail running, also known as country running, folk running or forest running, uses the local conditions of nature for training. The parks and riverside paths of the big cities are just as suitable as the paths in the surrounding forests or fields. In contrast to long-distance or cross-country running, trail running does not have a set course. Ground conditions and course lengths vary - just put on the right trail running shoes and off you go.
Is jogging too monotonous in the long run? Then let's get out of the same old neighborhood and into the surrounding area: trails in parks, hiking trails in meadows and forests, trim trails, forest roads or gravel roads are all suitable for trail running. Uphills and downhills are considered natural obstacles and are seen as an additional boost to fitness.
To get started with trail running, you don't need smooth roads, a treadmill, or a sports field with lanes laid out. On every coast, in every grove, on every field there are trails that can be included in outdoor running. Whether on vacation or at home, trail running goes anywhere.
If the hype about fashion-conscious and technology-monitored equipment for jogging with full connectivity via fitness smartphone apps, headphones, heart rate monitors and GPS is too much for you, trail running is an original way of running. It's no coincidence that this sport is also known as people's running. All the developments of modern running can, if desired, also be combined with trail running.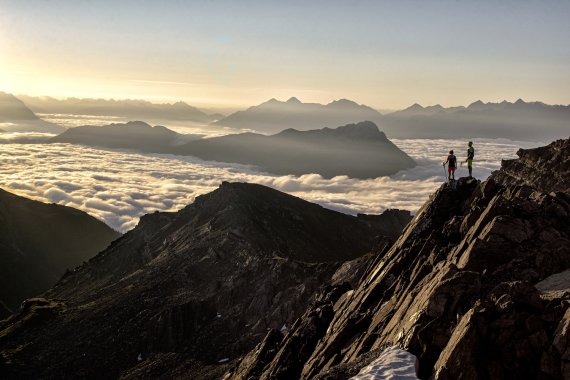 In times of eco and bio, trail running is considered the sustainable answer to cross-country running and long-distance training at the sports club. There is no need to mark out courses or build sports fields. Trail running takes place on the already existing paths and trails of the environment. In the best case it can start directly in front of your door. If asphalted roads are included at the beginning, before the next forest path or park is reached, one speaks of urban trail running or city trail.
If you don't sign up for official trail running events, you don't have to pay anything for running on public trails: no club membership, no course fee. That saves costs. You remain flexible: in terms of time, place and also training duration.
Compared to training on asphalted roads or the sports field with synthetic tracks, hard pitches made of ash or cinders, running on lightly paved meadow and forest paths is much gentler on the joints. Those who can include sandy paths in their training run particularly smoothly. This also applies to so-called fin tracks, which are covered with sawdust or bark mulch.
Sinking into soft ground or on gravel and scree trails when trail running means, on the one hand, a more intensive workout for feet and legs. On the other hand, the sense of balance is put under greater strain, which activates many muscle groups. This also trains coordination and concentration.
Trail running means freedom of choice: whether with or without gradients, whether even or changing ground - everyone trains at their level of difficulty. And who (times) can not find the time for extensive cross-country training: Trail running also allows you to train extremely intensively on challenging trails for a shorter period of time.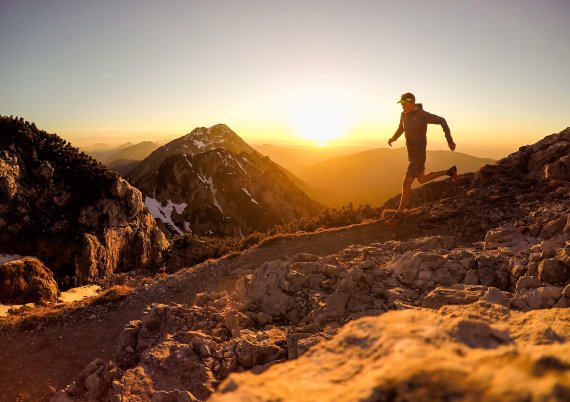 Trail running improves local knowledge. You open up unknown paths, which promises variety and possibly interesting discoveries not far from your own front door. Whether industrial wastelands or natural beauty spots, there are exciting things to see everywhere. And if you meet other people while trail running, they are probably not the same as on the same jogging route.
Trail running can be understood as a pure long-distance run in the countryside or as an extended obstacle course. Everyone can choose the route according to their preferences and level of fitness. You don't need much equipment. Normal running equipment is usually fine. Only the right trail running shoes are needed. From a leisurely endurance run along the river bank to a multi-day crossing of the Alps over hill and dale - trail running has many facets. Cross trails are mountain runs that take place on trails. The most extreme form of trail running is the trail adventure. This involves running (off trail) in steep alpine terrain on scree and rock over streams and fallen trees.