A running outfit outside the mainstream? We present international running brands that show how individual and cool running clothes can be. And: all brands have clear but different brand messages.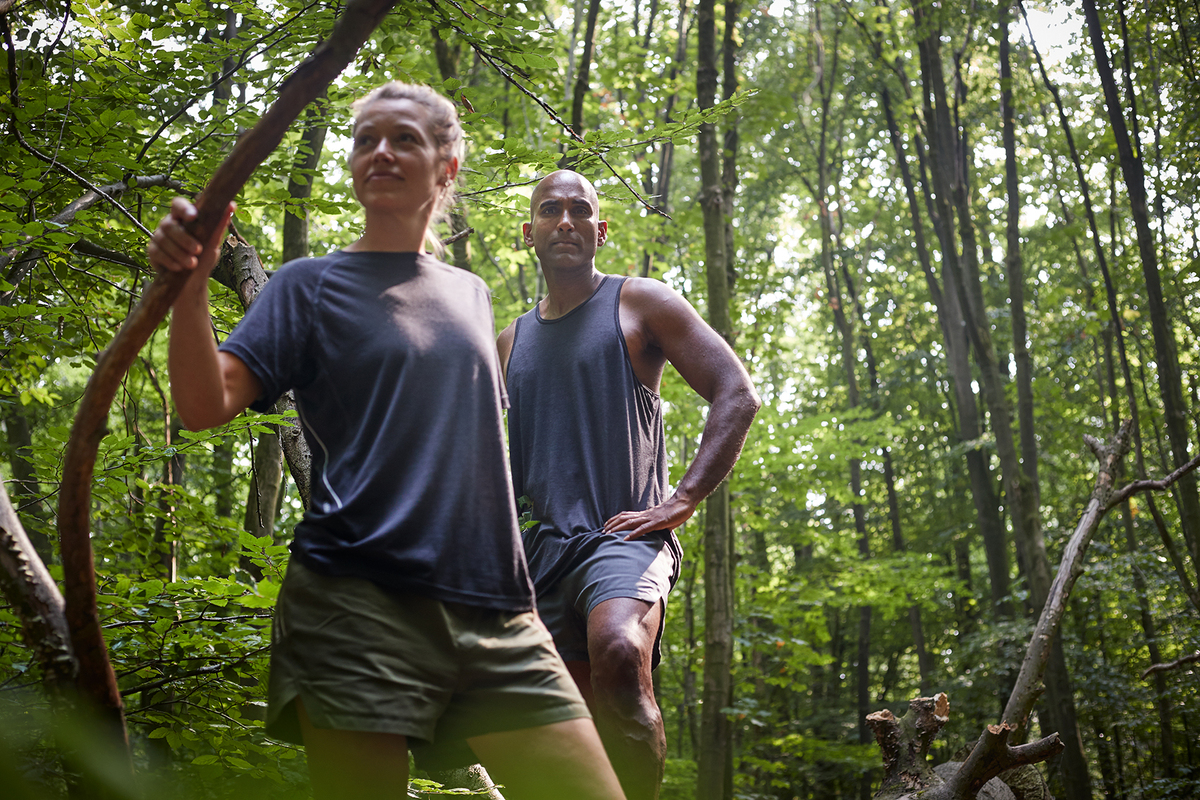 "Personally, I would rather have seven athletes who have one of our shirts than one athlete who has seven shirts. Simply because we try to make it clear that slow fashion is the most sustainable thing."
That's the motto of runamics founder and CEO Steffen Otten. 
To finally offer sustainable alternatives for sports enthusiasts without microplastics, Otten founded the northern German brand. Instead of collection thinking, longevity is the goal here: runamics continuously improves its own products and offers a repair service for its own products.
runamics relies on natural fibers and regenerative fibers for its materials. Be it merino wool or wood-based Lyocell fiber.
Satisfy is a running brand from Paris that draws inspiration from the growing global running subculture with a penchant for music, fashion and art. The company's founder and creative director is Brice Partouche. A vintage and retro freak with roots in the snowboard and skateboard scene. And this nonchalance is also noticeable in the Satisfy products.
"With our overarching expertise in design, music and technology, Satisfy is changing the way people feel about running," says brand manager Gabriella Kelly.
Satisfy wants to stand as a brand for highly technical apparel for runners* created with the utmost care. It is produced in Europe. And it's all for the famous "runners high," says Kelly, "the meditative, creative state that can be achieved through long-distance running." For customers, the brand tries to think of everything: Spotify even has its own playlist for running music. Satisfy is in the premium segment, who buys here a short (from 140€) or a shirt (from 120€), must reach deeper into the pocket.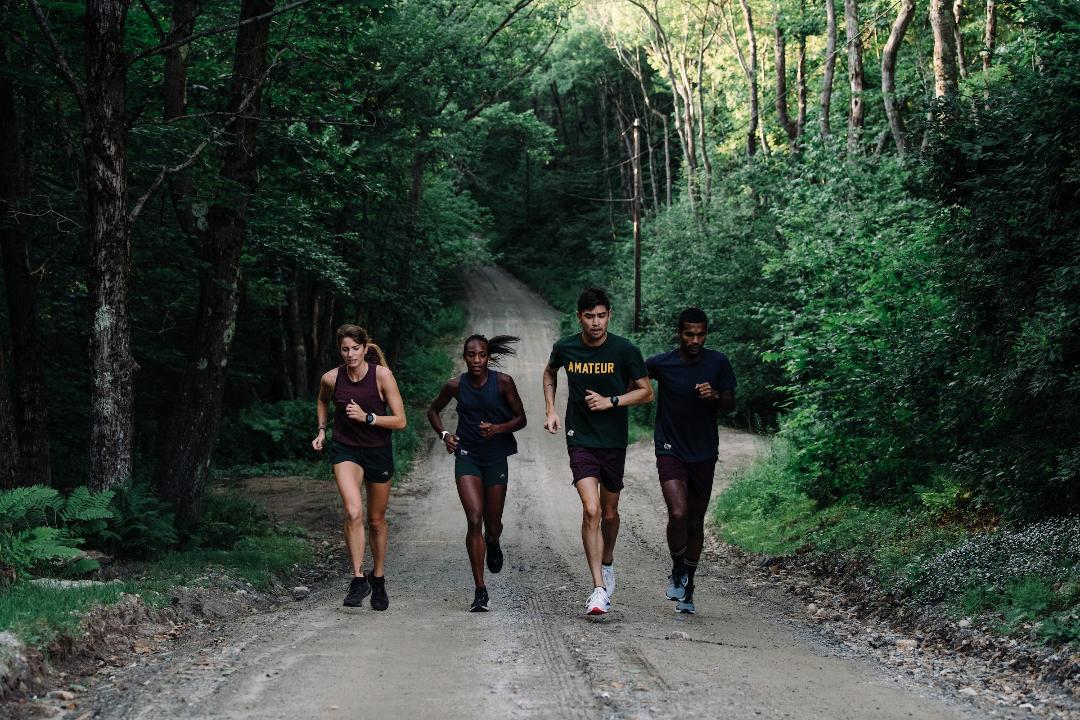 Tracksmith from Boston has taken on the theme of tradition. The styles are inspired by the classic college look in New England, that is, the far northeast of the United States. The brand's mission: Tracksmith pays due tribute to the amateur spirit. The brand wants to appeal to runners* who personally push themselves to achieve top performance - even as competitive runners, but not as professionals. Tracksmith is, in its own words, "by passionate runners for runners."
In the portfolio: Thoughtful products for training, racing and rest days -all with a sense of running. The message has success @tracksmithrunning is now followed on Instagram by 114,000 fans.
Running is a worldwide phenomenon. That's exactly what Janji, also based in Boston, is doing. "Run Everywhere" is their tagline. So the semiannual collection each celebrates a different part of the world. The incentive: the people behind Janji want to give something back to the world. The company is helping to fight global water scarcity. Why water? - Because water is a humanitarian right. And no one goes running without water either.
For her collections, Janji collaborates with local artists on her travels, which makes the designs unique. At the same time, Janji chooses a local waterNPO that works on sustainable clean water solutions locally. 5 percent of Janji's earnings go directly there. At #runeverywhere, they fight for clean water everywhere around the globe. If you want, you can join Janji on nomadic runs.
Doxa stands for technical running clothes from Copenhagen, produced in Europe with the highest demands on the product. What's behind it: Designed in the environment of the changeable Scandinavian climate, the products are created for a wide variety of weather situations. Founder John Hansen brings 20 years of experience in fashion and running. At Doxa, he combines high-end fashion, technical running apparel with urban, functional design. "Whenever I run, I enter space without time. It's a meditative feeling that I don't find anywhere else," Hansen says of running.
Special: Doxa supports the Kenswed Academy in Nairobi. It trains children from slums and supports them in their athletic ambitions.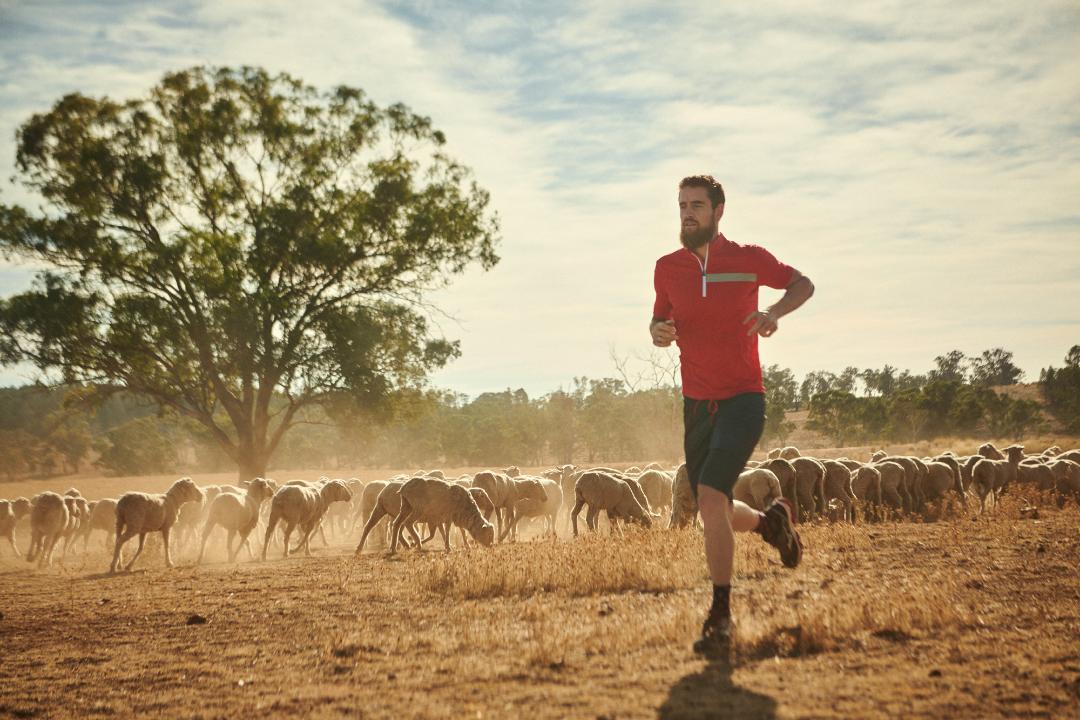 Ashmei from London stands for sustainable performance. The brand values: performance, social responsibility, durability. With its products Ashmei wants to make a difference - for the athletes* and the environment. Merino wool is a popular material at Ashmei: it's natural, sustainable and high-performance. The target group is trail and endurance freaks. The Brits also specifically address ultra fans.
In 2013, Ashmei was Winner at ISPO Brandnew in the Sportswear segment.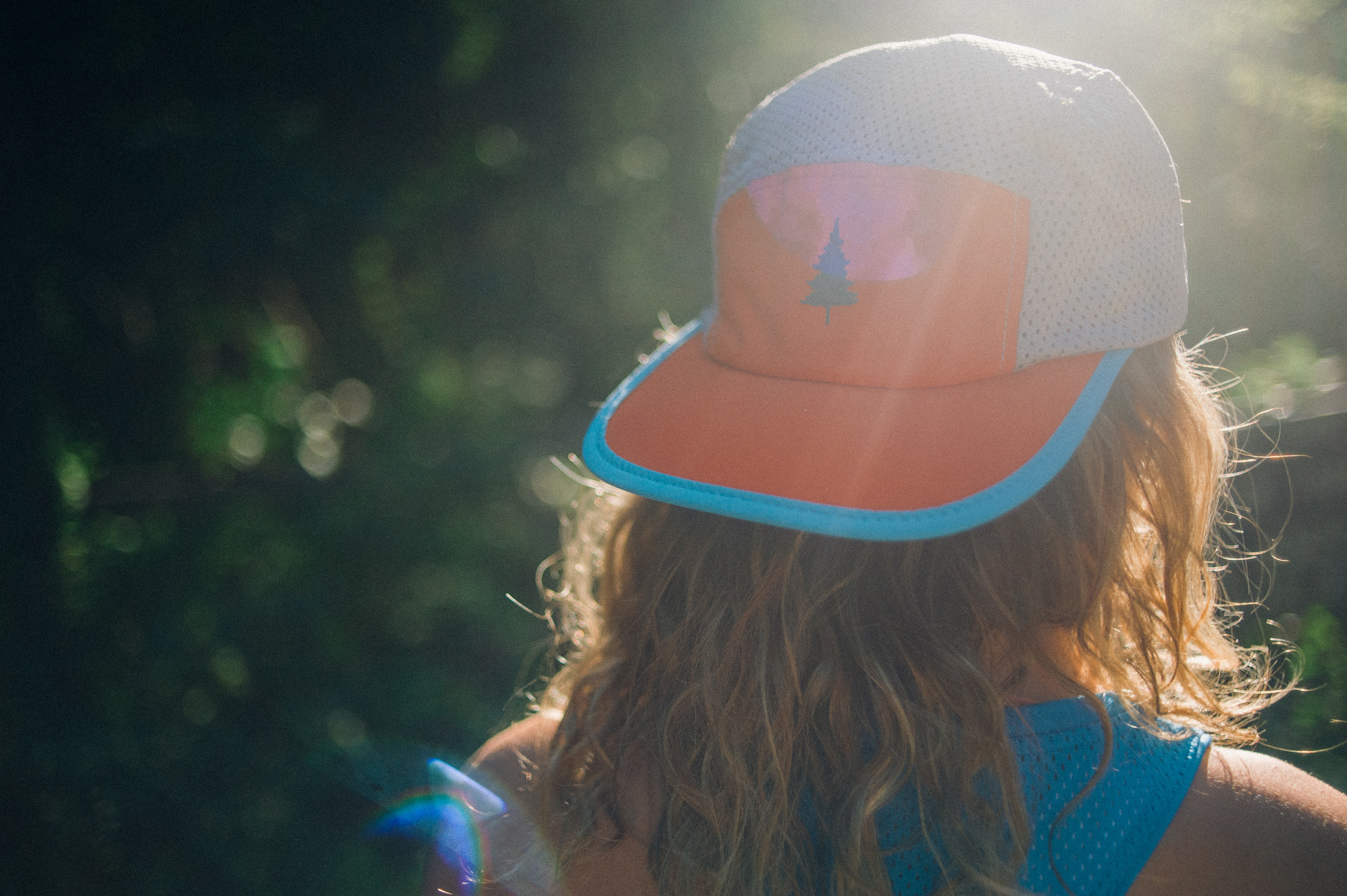 Territory Run Co. from Portland is one of the  trail running brands, which answers the call of freedom and caters to all wild hearts. Brett Farrell, owner of Territorry Run on the brand mission: "I started Territorry Run Co. to capture the feeling of running in wild nature. Just getting out with friends, escaping the noise in life and finding a little truth on the trail.
Whether before, during or after running, the products represent trail running culture. The product focus is on functional running caps. However, the portfolio also includes T-shirts and hoodies in limited editions. A pair of running pants was also created in collaboration with NW Alpine, one of the famous trail running clothing brands.
Willpower is from Munich. Their inspiration: running with aesthetic but simple style - no crazy colors, nothing over-functional, but high quality and cool running outfit. "Running With Attitude" is what Willpower calls it. The focus is not on the best running times, but on the satisfaction of each individual: Whether the first run over five kilometers or the marathon. What unites is sport and willpower. Willpower is about the expression of true personality and the personal way to run with pride.
What are some cool running brands outside the mainstream?
Some cool running brands include Runamics, Satisfy, Tracksmith, Janji, Doxa, Ashmei, Territory Run Co., and Willpower.
What sets Runamics apart from other running brands?
Runamics focuses on sustainable, environmentally-friendly materials and slow fashion, emphasizing longevity and product repair.
What is Satisfy's unique approach to running apparel?
Satisfy combines running with music, fashion, and art, offering highly technical apparel with an emphasis on the "runner's high."
How does Tracksmith differentiate itself in the running market?
Tracksmith draws inspiration from the classic college look, targeting passionate amateur runners with thoughtful products.
What is Janji's mission beyond running apparel?
Janji celebrates different parts of the world with each collection and contributes to fighting global water scarcity.
What makes Doxa's running clothing unique?
Doxa offers technical running clothes designed for various weather conditions, combining fashion with functionality.
What values does Ashmei prioritize in its performance products?
Ashmei values sustainability, durability, and social responsibility, using natural and sustainable materials like merino wool.
What is the focus of Territory Run Co. in the running market?
Territory Run Co. captures the essence of trail running, providing functional running caps and other trail running culture-inspired products.
How does Willpower approach running attire differently?
Willpower emphasizes a simple, aesthetic style with high-quality, cool running outfits that focus on individual satisfaction rather than running times.