Higher and faster and always better: the success curve of exceptional skyrunner Denisa Dragomir leads just as steeply upward as her mountain runs. In 2021, the Romanian runner won the Skyrunning World Series. High time to introduce the Merrell athlete to ISPO.com.
Denisa likes to tell that running decided for her and not she decided for running. But in turn, because it all began at a tender elementary school age, when little Denisa desperately wanted to participate in a running race like her cousin and prove to everyone that she could do it just as well as the older kids. Denisa was much too young to start and ran outside the rating with.
At that time, running was more fun and games. But even then, the ambitious girl wanted to get better and better, to learn more and more. At 14, the passion for athletics was then firmly anchored in Denisa. Her favorite discipline in her youth was the hurdles. There she won junior titles over 1000, 2500 and 3000 meters.
The transition to the seniors was not seamless for Dragomir, however. Injuries followed, things didn't go well in competitions, and after a series of setbacks and failures, the doubts came. Denisa Dragomir considered quitting running altogether. But then she discovered running in the mountains for herself.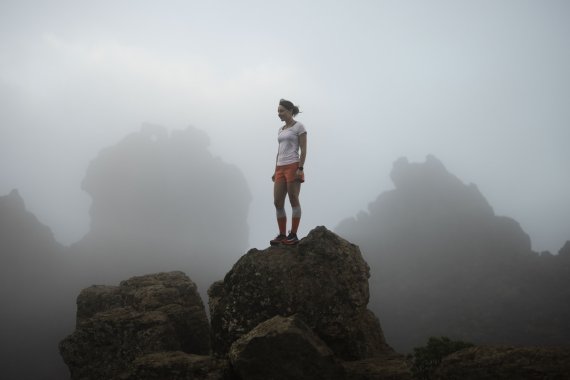 In 2010 Denisa participated in her first mountain race, which she won. This earned her the qualification for the Junior European Championships. Victories and successes on long distances followed. Over the years, Denisa won five bronze medals at the World Long Distance Championships. But it really "clicked" for her when she took her first win in a skyrunning competition.
"I realized I was made for skyrunning. The adrenaline took over my mind. The mountains gave me the new opportunity and challenge I needed, because I didn't want to end my athletic career so soon." 
Now she has been competing in what is arguably the most technically demanding discipline of trail running for more than seven years, and she is far from tired of it. The racing circus takes her to ever new venues. She is fascinated by the different challenges of the various routes. "Trail running is more than sport. For me, it's about always discovering new mountains, understanding them and respecting them at the same time."