You can explore new areas while trail running
Consciously navigate to beautiful landscapes
Trail running is fresh wind for the training plan
Strengthening body awareness during trail running
Brainstorm
Boredom was yesterday. If you're bored with the same old jogging route, trail running is an exciting alternative to running. You start right outside your front door and then run wherever and for as long as your feet will take you (or your training schedule dictates). New routes can always be found in the near and far surroundings and interesting discoveries can be made. Whether at home or on holiday, there are trails everywhere that you can try out while running. Fortunately, thanks to maps, mobile phones or GPS devices, getting lost is hardly a problem nowadays.
If you don't necessarily want to jog along the disused gravel pit, but don't live close enough to nature, look for scenic trail running destinations for the weekend or for an active holiday. Regional trains take you to stations with extensive forests, to low mountain ranges or even directly to the beach. Between hiking trails, dunes and mountain slopes, everyone will find their ideal level of difficulty for trail running. Running in beautiful scenery - that is the main argument for many runners to switch to trail running at least from time to time.
With trail running, the often frustrating counting of kilometres is a thing of the past: more important here than the length of the route are the duration of the run, the route profile and the metres of altitude overcome. The changing ground strengthens the foot muscles in particular, which reduces the risk of injury. In preparation for running on asphalt, many marathon runners train specifically off-road. Climbs and descents in trail running put more strain on the leg muscles, which also results in a higher training effect. All this happens almost unnoticed, because you are busy concentrating on the next step or jump while running.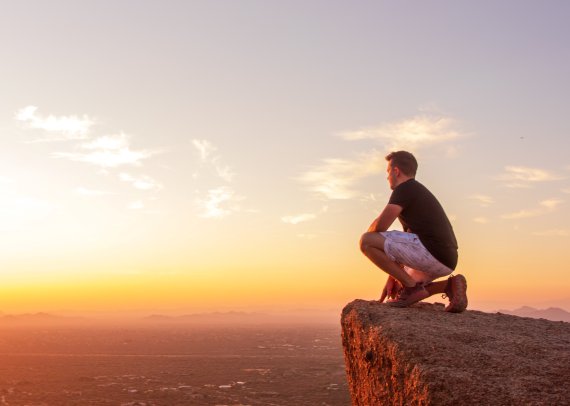 The unevenness of the trail provides on the one hand for variety and strengthens on the other hand the sense of balance. The body feeling improves, the well-being increases. If you are more confident, you can steadily increase the duration or altitude - up to the ultra trail on the Zugspitze or multi-day mountain runs over rocks and scree fields. But then please wear weatherproof clothing and tread shoes.
If running on the monotonous jogging track is not enough (anymore) to clear your head, trail running is an exciting alternative. The outdoor trend sport in ever-changing surroundings demands a sense of direction, leaving no room for gruelling thoughts. How do I set my feet for the next step? Which direction do I take? Which stride length and stride frequency is optimal? These are the decisive questions in trail running. This way the run becomes a workout for body and mind. Trail running reduces stress and after a recovery phase you are ready for something new.