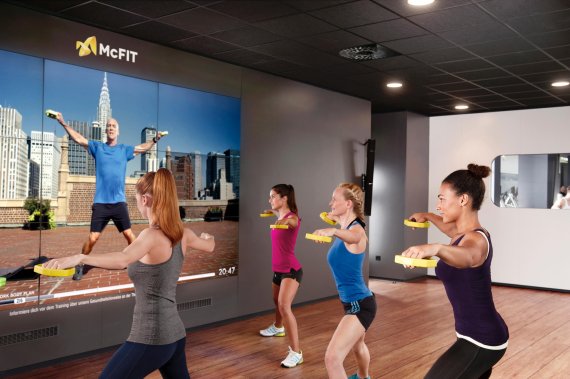 McFit remains market leader
With 1.2 million customers, low-price chain McFit continues to be the largest provider in the country by far, claiming more than a third of the market share in terms of people, though not of revenues.
It is worth mentioning that all the companies screened by the market researchers witnessed a 15-20 percent increase in new clients in the first month of 2016. Its not difficult to understand that shortly after the Christmas holidays many people feel that they want to lose weight.
McFit managed to impress its competitors with even lower prices. In early 2015, the company introduced a new concept called "High5" which stands for smaller facilities with a basic fee at 9.90 euros per month. This move might have been designed to attack competitor FitX which starts at 15 euros. Edelhelfer notes, however, that FitX recorded the greatest growth when compared with to competition. This was due to lifting its total number of gyms from 20 to 35. Other price-driven providers equally built muscle with sales increases of at least 20 percent each. This includes companies such as Clever Fit, Easyfitness and Fitness King.
High-end gyms grow, too
The tremendous growth of low-fare chains is not necessarily at the expense of higher-prized operators. These developed different strategies to defend or even increase their position in the market: Kieser Training – usually known for its dedication to health – has significantly widened its target groups, while Injoy opened smaller facilities with a promise of higher quality. Mrs. Sporty, a banner designed for women, has invested substantially in the latest technologies, including web-based training programs.